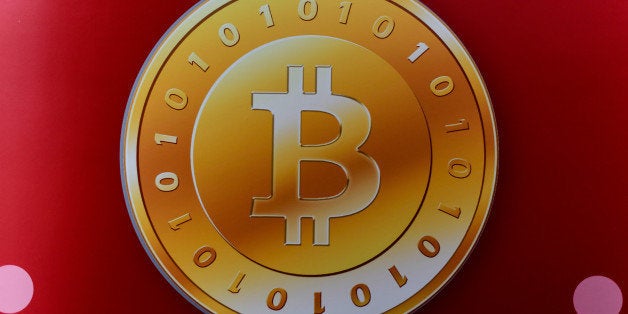 The identity of Bitcoin's creator has long been shrouded in mystery, even as the crypto-currency has skyrocketed in popularity and value.
The creator's name, Satoshi Nakamoto, was presumed to be the pseudonym of some prodigious teenager in Tokyo, or maybe a group hackers looking to usurp the power of central banks and fiat currencies like the U.S. dollar.
But in a blockbuster cover story published online Thursday, Newsweek claims the creator is actually one man named Satoshi Nakamoto, a reclusive 64-year-old genius -- worth roughly $400 million in Bitcoins -- holed up in his family's home in the Temple City suburb of Los Angeles.
Update: The plot thickened significantly Thursday afternoon, when Nakamoto denied to a Los Angeles Times reporter that he was the creator of Bitcoin. And this denial followed a car chase from Nakamoto's house to the Associated Press bureau in Los Angeles.
In the 4,512-word article, which will christen Newsweek's much-heralded return to glossy print on Friday, finance editor Leah McGrath Goodman explains how she traced Nakamoto's life from his birth in Beppu, Japan, to the front door of his California home, which he promptly closed in her face before calling the police on her.
The story immediately sparked controversy, with commenters on Newsweek's website and Bitcoin fans on Reddit complaining about exposing the identities of the man and his family and even posting a picture of his house and car (with license plate visible). Newsweek eventually removed the picture of the house and car from its story.
"I'm disappointed Newsweek decided to dox the Nakamoto family, and regret talking to Leah," tweeted chief Bitcoin developer Gavin Andresen, a key source in the story.
Aside from the controversy, here are nine of the most interesting takeaways from the profile:
1. His youngest brother thinks he's an asshole

"My brother is an asshole," said Arthur Nakamoto, one of many associates and family members Goodman interviewed. "What you don't know about him is that he's worked on classified stuff. His life was a complete blank for a while. You're not going to be able to get to him. He'll deny everything. He'll never admit to starting Bitcoin."
2. He had financial problems in the 1990s, which may have inspired Bitcoin

Nakamoto was apparently laid off from two jobs. He fell behind on his taxes, and his house went into foreclosure.
3. He distrusts the government and is a total libertarian

Sources told Newsweek that Nakamoto's past financial troubles worsened his distrust of government and banks. Bitcoin is designed to replace government-issued currencies, which are regulated by central banks -- libertarians think governments create too much of it. In contrast, Bitcoin is "mined" by computers and has built-in scarcity. The total number of Bitcoins is halved every four years, and the strings of code that comprise Bitcoin are programmed to cap production at 21 million Bitcoins in the year 2140.
Nakamoto's eldest daughter said he encouraged her to become self-sufficient and own a business, unshackling her from employers and bank loans that could prove unreliable later life. He also played a weird game with his daughter when she was a kid, telling her to hide in a closet with the warning: "Pretend the government agencies are coming after you."
4. He probably hasn't worked a real job in 13 years

His daughter told Newsweek her father briefly worked for the Federal Aviation Administration in New Jersey after the 9/11 attacks, but "he left that job sometime in 2001 and I don't think he's had a steady job since."
5. He collects model trains

Goodman apparent lured Nakamoto into an early email exchange by asking questions about model trains.
6. He drives a Toyota Corolla, despite being a millionaire many times over

When Goodman tracked him down to his driveway in California, she saw a silver Toyota Corolla CE in the driveway of the single-family home.
7. He is descended from a Samurai and a Buddhist priest

Maybe that explains Nakamoto's intensity and discipline, as described by other coders who worked on Bitcoin with him.
8. He is a master of language

Though his first language is Japanese, he speaks perfect English and apparently switches seamlessly between British and American spellings.
9. He may be locked out of his own wealth
Why hasn't he made good on his $400 million Bitcoin treasure? "It is possible Nakamoto simply lost the private security keys to unlock his Bitcoin and cash in on his riches," Goodman writes.