 ST. LOUIS, May 17 (Thomson Reuters Accelus) - U.S. authorities have seized two accounts linked to a major operator in the booming Bitcoin digital currency market, Tokyo-based exchange Mt. Gox. The move may prevent the firm from facilitating the purchase and sale of Bitcoins in U.S. dollars at a time when use of the currency and its value has mushroomed.
Bitcoin, which unlike conventional money is bought and sold on a peer-to-peer network independent of any central authority, has grown popular among users who lack faith in the established banking system.
The price of the volatile currency ballooned in March as a result of the Cyprus bank crisis. Authorities worry that a lack of regulation has left the currency vulnerable to money launderers and other criminals.
A seizure warrant obtained Tuesday by the Department of Homeland Security froze an account that an Iowa-based online payment processor, Dwolla Inc, held at Veridian Credit Union in the name of Mutum Sigillum LLC.
An affidavit filed by an agent with the department's investigations unit states that Mutum Sigillum, a Mt. Gox subsidiary incorporated in Delaware, was operating as an unlicensed money transmitter, in violation of federal law.
Treasury's anti-money laundering unit, the Financial Crimes Enforcement Network (FinCEN), in March issued guidance that dubbed digital currency exchanges money transmitters, a finding that obliged such businesses to register with FinCEN and obtain any mandated state licenses.
A search of FinCEN's online registration database Friday morning suggested that neither Mt. Gox nor Mutum Sigillum had registered. The affidavit cited Mutum Sigillum's failure to register with FinCEN as sufficient grounds to seize its accounts.
Both Mutum Sigillum and Mt. Gox, which says it handles 80 percent of Bitcoin trading, are owned by Mark Karpeles, the affidavit states. It adds that Karpeles opened an account in Mutum Sigillum's name at Wells Fargo in May 2011, and that when doing so completed a form in which he said it was not a money transmitter.
Karpeles did not immediately respond to a request for comment. Nor did Dwolla.
The Wells Fargo account was seized earlier this month as part of the same investigation that prompted the seizure of Mutum Sigillum's Dwolla account at Veridian Credit Union, the affidavit states.
It also notes that those wishing to use U.S. dollars to buy Bitcoins deposited money with Dwolla and directed that it be forwarded to Mt. Gox. When people wanted to cash out, Mt. Gox wired funds from an account at Sumitomo Mitsui Bank in Japan to the Wells Fargo account and U.S. dollars were sent to Dwolla.
An Homeland Security department informant based in Maryland engaged in such transactions, the affidavit states, presenting the informant's Bitcoin exchanges as evidence of Mutum Sigillum's purported status as a money transfer firm.
The seizure of the Mt. Gox-linked accounts may threaten the exchange's ability to do business in U.S. dollars. The impact on the overall Bitcoin market is unclear.
Some Mt. Gox customers have already taken to message boards to express concern about their ability to buy Bitcoins with U.S. dollars or liquidate existing investments. One user posting on a Bitcoin question and answer site suggested this problem was a grave one for the currency and Mt. Gox.
"Most of the trading volume is in dollars at Gox if I'm not mistaken, so this might be the death blow for them," the user's post stated.
Thomson Reuters' Compliance Complete reported last month that Karpeles said all of Mt. Gox's U.S.-dollar activity was accomplished via a Dwolla account.
When Compliance Complete asked at the time whether Mt. Gox had registered with FinCEN in the wake of the March guidance, Karpeles said that it had not, but that it planned to do so. He added that Mt. Gox and Dwolla were "discussing compliance issues on a regular basis."
A spokeswoman for Homeland Security declined to comment on whether the agency, or any foreign law enforcement agency with which it may be cooperating, plan to seize any other accounts linked to Karpeles, Mt. Gox, or other Bitcoin exchanges.
(This article was produced by the Compliance Complete service of Thomson Reuters Accelus. Compliance Complete (http://bit.ly/16Ebxub) provides a single source for regulatory news, analysis, rules and developments, with global coverage of more than 230 regulators and exchanges. Follow Accelus compliance news on Twitter: @GRC_Accelus)
(Editing by Randall Mikkelsen and Phil Berlowitz)
Before You Go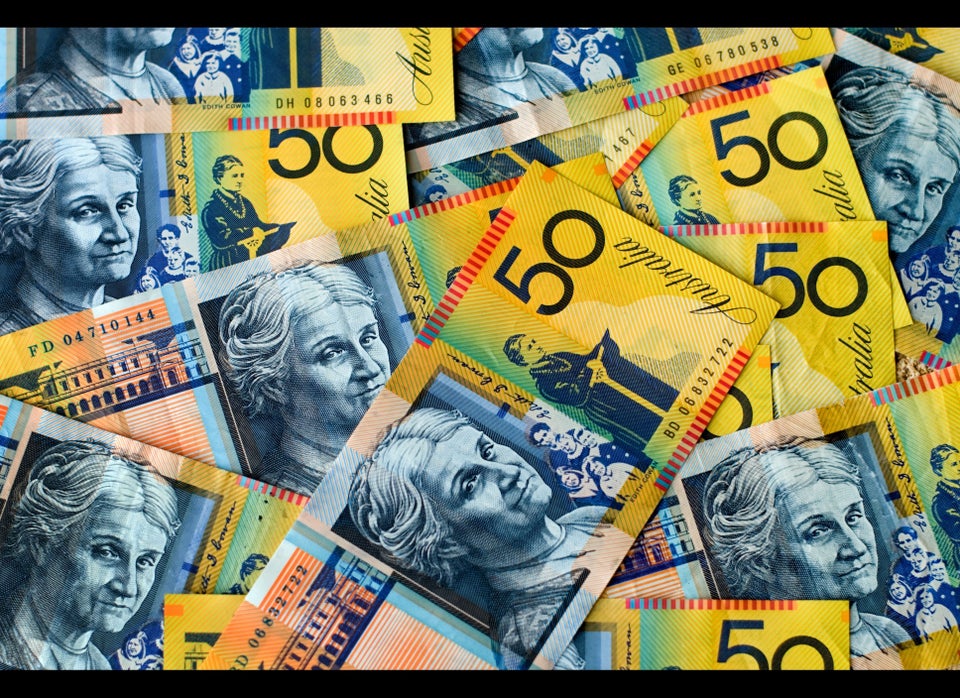 Cool Currencies Of The World
Popular in the Community