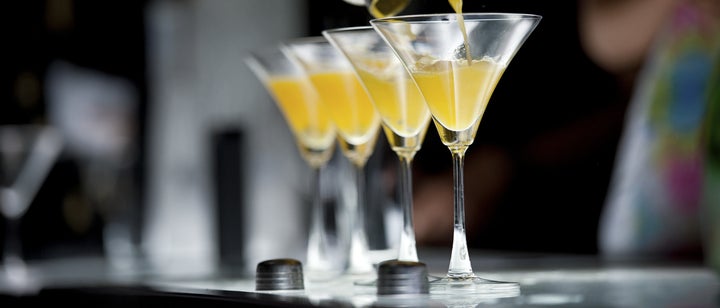 Putting your blood, sweat and tears into something is a highly respected level of effort. Sam Bompas and Harry Parr, the UK-based artists who gave us breathable alcohol, have taken that idea and quite literally turned it into a cocktail ingredient.
Leaving out the blood and sweat -- thankfully -- they're turning your tears into bitters that can be bottled and used to make fancy drinks. And they're suggesting you gift this bottle of your bitter tears (get it?) to a loved one for the holidays. Because nothing could be more thoughtful "than the gift of you," they say.
The artists are hosting the Bitter Tears workshop at their London studio, Bompas & Parr, Dec. 7-9. The idea was born out of a historical tale. Erris De Staccpoole, the studio manager recounts, "There are stories from the American Civil War where women were said to have cried into bottles and saved them for when their husbands came home. It has a sort of magic about it, saving these emotions."
The workshop entails the extraction of your tears through various methods, from massage to applying menthol under your eyes. Apparently, there are three types of tears and the experts at the studio will try to extract each kind. You'll then have the option to infuse them with herbs and spices or to tincture them in a high proof spirit. You'll design a label for it. And then voila, a bottle of your bitter tears is ready for holiday gifting.