When we think of old age, we might imagine spending our golden years enjoying retirement with our loving partners and being surrounded by our adoring grandchildren. Sadly, that just isn't the case for many seniors.
And it's something we should all care about. To raise awareness about the realities of aging, Voyager Creative last week released a short documentary, chronicling what it's like to be growing old all alone.
"Junk Mail" tells the story of 98-year-old Mary. Mary is one of nearly 12 million older adults living alone in the U.S., according to a 2012 report from the Administration on Aging.
With vision and hearing impairments, Mary spends her days at her local senior center in Easton, Pennsylvania. "I can't wait until morning comes so I can go," she says of the facility. "I like it. You meet friends, you talk to them, you do something to pass your time." But when the day ends, she goes home to her quiet home where she lives alone. She was married for over 70 years but her husband died a few years back and she doesn't have children. She passes some of her time each evening cutting up junk mail to keep herself busy. "I have to do something, otherwise, I'd go nuts," she says.
The 10-minute feature was filmed in just around a week, with director Charles Frank becoming very close to Mary. "It was a reminder of the insight and wisdom the elderly have," Frank told The Huffington Post.
Frank says the video has gotten an amazing response, with over 3.4 million views in the first week since it was uploaded. Voyager also has been getting numerous requests from viewers wanting to send letters to Mary. "We've tapped into a subject that's really important," Frank said.
He hopes the takeaway will be for viewers to connect with the seniors in their lives. "It's important making that connection ... reaching out to people in your life that you don't realize you're forgetting can totally shift their day," Frank said. "If this film can spark some sort of action or create a conversation even in a simple way, we were successful."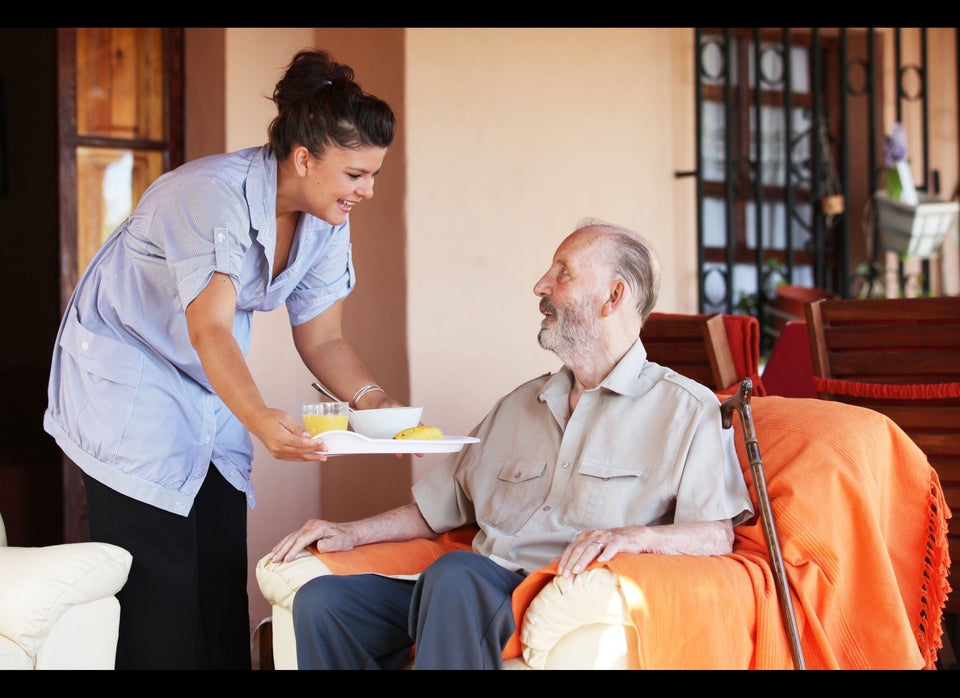 Tips For Choosing An Elderly Caregiver
Popular in the Community