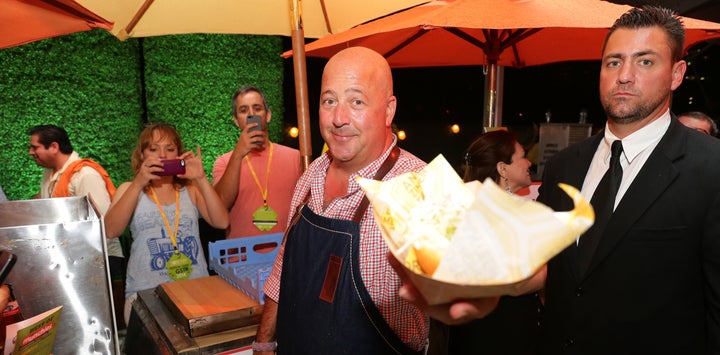 Deep-fried little baby birds and wok-fried bees are a must, says the man who'll eat anything once.
Andrew Zimmern, writer and legend of the Travel Channel's "Bizarre Foods," stopped by Reddit on Thursday to take part in an Ask Me Anything session with a few thousand of his fans.
Here are some tasty morsels of food-themed wisdom Zimmern chose to share.
Even if you're adventurous, don't eat food that you *know* will make you sick.
Just because you're home alone, that doesn't mean you shouldn't eat like a king.
If you're young, maybe reconsider that jaunt to Europe.
You can get sick from the things you least expect.
Food challenges are not worth it.
Raw doesn't always mean "bad."
And the best fast food burger? All hail New York City staple Shake Shack.