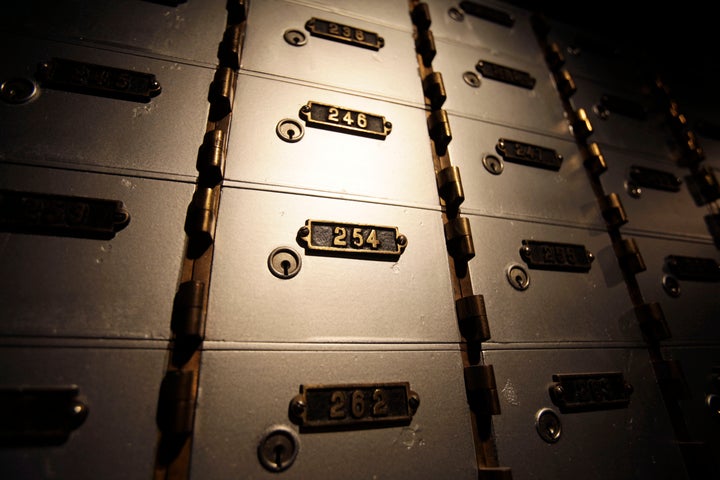 The latest bank robbery to captivate Los Angeles, a city known for its bank robberies, occurred on Sept. 5, when two masked crooks were accused of strapping a fake bomb to a bank manager and forcing her to rob her own bank. Even as that caper was unfolding on the West Coast, the comparisons started popping up to what had happened nine years earlier, across the country, in and around Erie, Pennsylvania, a city of about 102,000 on Lake Erie that usually only makes the national news for its record snowfalls.
The strange bank robbery in Los Angeles sounded a lot like the bizarre crime that had beset Erie on Aug. 28, 2003: the pizza bomber case, known officially as FBI Major Case 203. But the pizza bomber case differed from the L.A. heist in a major respect: the device in the pizza bomber case actually detonated, making it one of the strangest and most heinous bank robberies in the history of the FBI.
We both came to know the pizza bomber case well. Jerry Clark, now retired from the FBI, was the lead investigator, and helped get convictions after more than seven years of digging. Ed Palattella covered the case from the beginning for the Erie Times-News, whose front pages had never carried reports of a crime like this.
As we write in our new book, Pizza Bomber: The Untold Story of America's Most Shocking Bank Robbery what makes the case unusual is not only that the bomb was not phony or that a local television station caught the gruesome explosion on tape. The entire plot was weird: how Brian Wells, a 46-year-old pizza deliveryman, robbed a bank with a live bomb locked to his neck, and then was supposed to go on a scavenger hunt to find keys to defuse the homemade contraption. Wells failed to gather the clues (he never had the time), the bomb went off, and the FBI probe soon featured a trail of death in which Wells was the first fatality. Three days after Wells was killed, his close friend and fellow pizza deliveryman died of a drug overdose. And three weeks after that, a dead man's frozen body was found stuffed in a freezer in the garage of a house next to where Wells had the bomb fastened to his neck.
Jerry Clark and other investigators pieced all these events together, and they sought to answer what became the ultimate questions in the pizza bomber case: Was Brian Wells a criminal or a victim? Or was he both?
All these years later, after answering those questions, Jerry still marvels at the intricacies of the pizza bomber case and how it occurred in, of all places, his hometown of Erie. Solving the case meant not only clearing one of the FBI's most infamous and baffling crimes. For Jerry, it also meant protecting what is closest to him. He feared that if he never brought anyone to justice, the failure would forever darken the reputation of the beloved city where he grew up.
Ed Palattella developed a personal connection to the case as well. One of the case's main defendants, Marjorie Diehl-Armstrong, who was convicted and is serving a life sentence, has called him nearly every day from prison since 2007. He has talked to her more than anyone -- even Jerry, who interviewed her extensively as part of the investigation. Ed's conversations with Diehl-Armstrong -- who has been found to have been involved in the deaths of three men at various points in her life -- have revealed the inner workings of a brilliant but mentally ill narcissist obsessed with money and status. Diehl-Armstrong to this day insists she is innocent, and that everyone else in the case, including her lawyers, is an idiot.
"I believe in karma and divine justice," the 63-year-old Diehl-Armstrong, who is dying of cancer, told Ed in one of their recent conversations. "Karma is a bitch, but karma is good, because karma will catch up with people in the end."
With Marjorie Diehl-Armstrong as one of its main characters, the pizza bomber case taught Jerry and Ed that evil can exist anywhere. It can fester in Los Angeles, where a bank manager wears a fake bomb and is forced to rob a bank. And it can lurk in Erie, Pennsylvania, where Marjorie Diehl-Armstrong walked the streets, and where the bomb locked to the neck of Brian Wells turned out, tragically, to be the real thing.
Related
Popular in the Community