In a world where almost every successful startup or working space proudly owns a ping-pong table or indoor slide and offers free beers and snacks, it's easy to think that this is what makes for happier and more productive employees and creates a great culture.  However, that's not the case…
Yes - "it's all about people", and it's important to nourish the human capital in any organization, small or big. But how should companies implement this concept in a way that will make a profound impact on their odds to succeed and thrive?
Over the past few years I've been following one of my favorite events related startups: Bizzabo, an all-in-one SaaS platform for organizers of professional events. I saw Bizzabo evolving from an event-networking app to a robust holistic solution for marketers and event planners. I watched them as they grew from a team of a few people into a global company with offices in both New York and Tel Aviv. What I always noticed about Bizzabo was the unique culture they were able to develop alongside their global success.
As a company that puts so much emphasis on event participants' experience, I was sure they would have a lot to share about the experience they are making internally for their employees. I talked to their co-founder and CMO Alon Alroy to understand how they've formed a great culture that really benefits the employees and their company (aside from sharpening their ping-pong skills).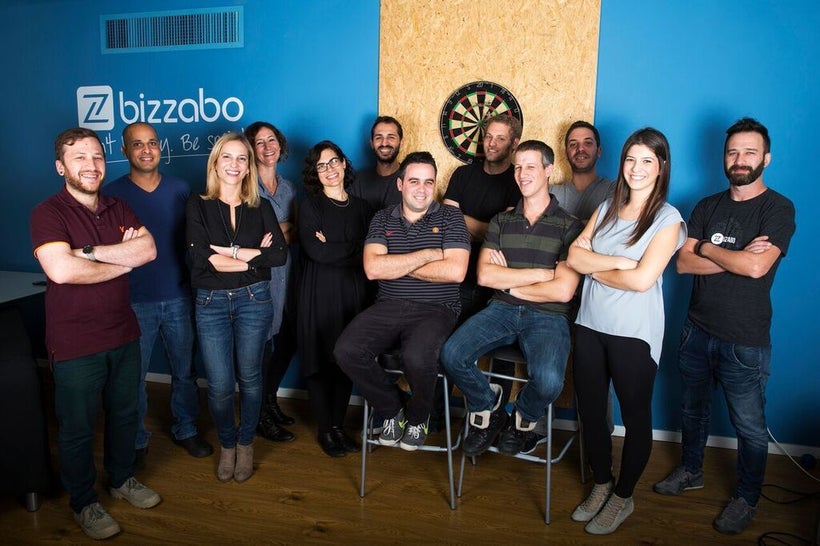 Bizzabo was founded back in 2011 by three friends from college: Eran Ben-Shushan, Alon Alroy, and Boaz Katz. During their early bootstrapping days, they worked out of Alon's parents' backyard cabin. When they started out they didn't have a product or a lot of money. They mainly had themselves and their vision of the type of company they wanted to form. They spent long hours working together in a rather isolated part of town, which encouraged them to develop their own social rituals like cooking together, playing video games, having "Pizza-bo" nights, and other activities. Basically, their culture started to emerge right there and then.
They realized at that early stage that in order to fulfill the vision they had for Bizzabo, they needed to hire people who fit their values. Based on that they made a rather uncommon decision that really defined Bizzabo's culture moving forward: instead of hiring another developer to help reduce the workload, and instead of hiring an office manager, they got an HR manager on board to be in charge of forming the company the Bizzabo way. As the company grew, its culture evolved into a family-oriented, open environment filled with fun, friendship, and integrity. Not only that, the management acknowledged that if they wanted to create a cutting-edge product, they should have a cutting-edge organization formed by cutting-edge people. Therefore, they encourage a culture of personal drive, out-of-the-box thinking, and an intra-prenuerial mindset.
Based on his vision and experience, Alon shared the key components that make up an excellency-driven culture that all companies can embrace:
1. Understand what your culture is
Do you know what your company's culture is all about? For example, what are the company's core values? How do people engage with each other? How do people feel in your organization, and does your company produce the desired results? Bizzabo asks these questions internally fairly often. Their culture is being expressed through their core values of good and constant communication, employees who take ownership of their work, being results-driven and action takers, and constantly questioning the norm by disrupting themselves and their routine. Alon emphasized that "Some may think that culture is all about the beer and ping-pong, but it's mainly about the company values". The values build the culture and reflect the type of employees the company has, which encourages them to act accordingly.
2. Find people who are a value fit vs. a social fit
Hiring the right people is a key component to allow a company to thrive, especially when it's small. One good employee can inspire and take a whole division up just like "downer" employees can plant negative seeds within their team. Bizzabo put a lot of effort in hiring employees who are a value-fit, more than a social-fit. Their assumption is that when one is a value-fit, most likely that he or she will also be a social-fit. Of course every company wants employees that are team players and get along well together, but it is more sustainable for a company to have a value-fit person whose work ethic can empower and scale the social culture.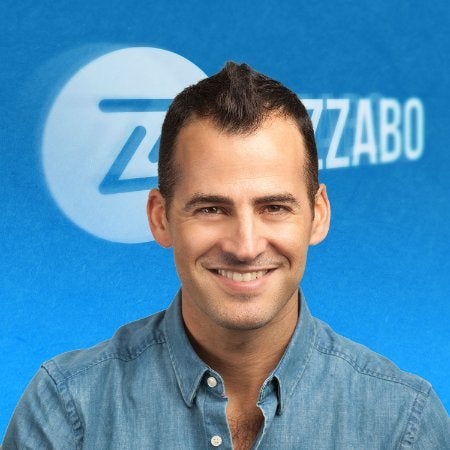 3. Emphasize effective communication through creative engagements
Communication is key to make things work in both life and business. Bizzabo acknowledges how crucial it is for a company to have open and understanding communication channels, and wisely manages spaces for different types of engagement within the company routine. For example: Every week, each employee (Bizzaboer) stands and shares with the team what he or she is planning to achieve this week and expresses requests for assistance. They conduct frequent management talks, birthday parties, and pizza nights. In addition, there is a great room for personal expression and initiatives: recently one of the Israel office Bizzaboers initiated a volunteering activity to teach math to school kids with special needs, which was highly supported by the company. Altogether, defining spaces for professional and social communication creates more openness, smoothes processes, and drives results in the professional space, just like the friendly, love-spreading vibes that move the company's wheels toward excellence.
4. Invest in human capital
Making employees feel cared for and appreciated can be expressed in many ways: good salaries and benefits, bringing catering for lunch, acknowledgments, play time, a personal approach, and so on. As a people-oriented company, Bizzabo took it one step further and brought a dedicated person in for the role of "People Operation". This person "spreads the love" in the company and takes personal care of each Bizzaboer's needs while maintaining its strong cultural foundations. This is how Bizzabo ensures that their employees will be cared for in all professional and personal matters, which translates in many cases to better work and dedication from the employee back to the company.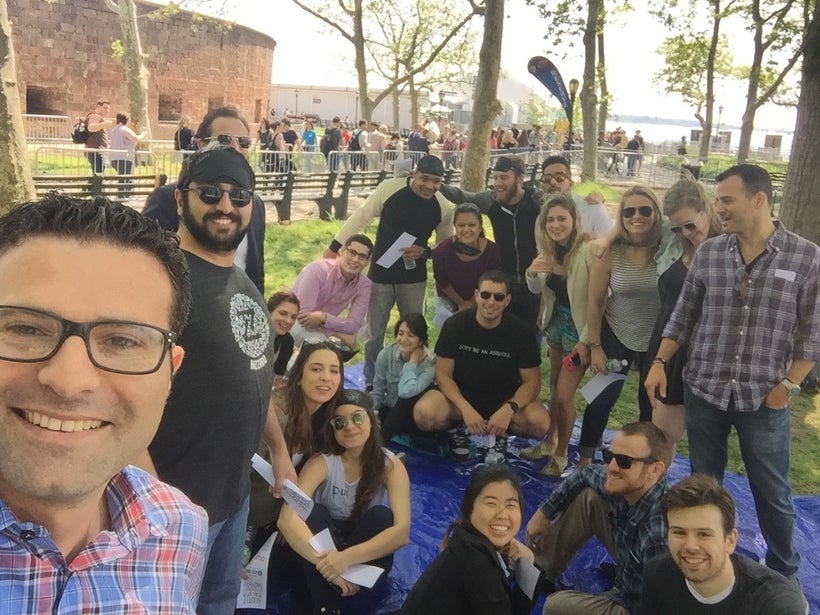 5. Create an A-Team feeling through rituals
One component that makes people feel they belong to a certain social group is when they develop their own "things" like personal jokes, stories, and internal lingo. Creating such company rituals is what makes its culture unique and gives an "A-team" kind of feel to its employees. Bizzabo created its own catchy lingo that supports and feeds its values, while making people feel they are a part of something great and empowering its cultural routine. Here are my favorites;
Bizzaboers: Bizzabo employees.  Bizzabonding: A company outing designed to bring everyone together to live their core values. Pizzabo: Every two weeks, both offices meet through a video call, the team in Israel stays late, and everyone orders pizza and talks. Bizzatalk: When management shares company goals and actions for upcoming quarters. Bizzaknowledge Session: When a Bizzaboer presents key findings to the rest of the office about something interesting they learned that can be interesting to all. Bizzabirthday - Each Bizzaboer has two birthdays to celebrate: their real one and their Bizzabo birthday. Bizzafamily: This includes Bizzaboers current and past, supportive outsiders, and family and friends. That is the network of supporters who are willing to evangelize the product and company.
People spend so much time at work, and it's each company's responsibility to ensure they will gain from it on personal, social, and professional levels so they will be self-encouraged to deliver the best work they can. Based on Bizzabo's case study, fun alone is artificial, and the real benefit an organization can bring to its employees is making them feel they are a part of something big, that their work is meaningful and impactful, and that they are challenged and valuable. Bizzabo demonstrates how culture can fuel the implementation of the company's values and can push the excellency boundaries for each employee individually and for the company as a whole.
REAL LIFE. REAL NEWS. REAL VOICES.
Help us tell more of the stories that matter from voices that too often remain unheard.
This post was published on the now-closed HuffPost Contributor platform. Contributors control their own work and posted freely to our site. If you need to flag this entry as abusive,
send us an email
.