"This idea of evolution rather than revolution, inclusivism rather than exclusivism."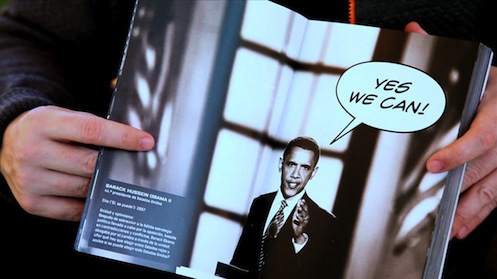 Bjarke Ingels beams proudly, announcing to Crane.tv that the above concept was part of his idea of a 'pragmatic utopian.' We're faced with a man possessing a firm belief in the evolution of society, that by incorporating all the different inputs it can be transformed into the driving force of design. Not only satisfied with finding Copenhagen/NY architectural firm BIG, Ingels recently published a comic book on architecture: Yes is More. To him it serves as a manifesto to inclusivism, the phrase he explains evolved from ideas of their heroes, "we couldn't help, but include Obama!" he smirks. This idea of unity or compromise, is what they're trying to express with Yes is More. Whereby saying "yes" to all the inputs from the rest of society one can achieve something much more interesting.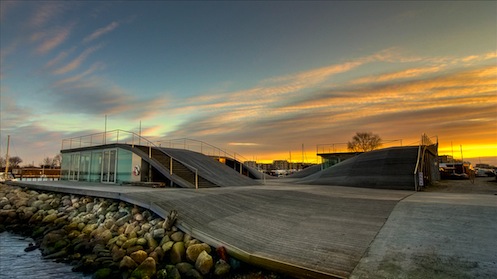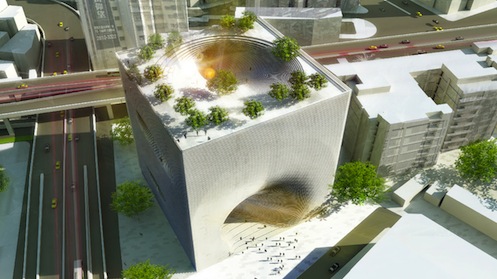 Our interest peaks when he introduces us to the term "hedonistic sustainability." It challenges traditional perceptions of the act, "the sacrifice" -- "the moral burden you have to bear or the protestant idea that it has to hurt in order to do good." To Ingels it is all to do with increasing the quality of life, bringing to our attention one project his firm developed that explored the possibilities of the unpolluted waters of Copenhagen. You can now skip the two hour journey to the beach and jump right in the specially designed harbour bath.
Changing the subject to a project BIG has recently won the petition for: a waste to energy plant. Ingels explains how even though Copenhagen has the climate, but not the typography for skiing, the proposed 100m tall plant will have a giant roofscape and elevator functioning next to the chimney, offering the public a unique experience of the sport. Abstract as it may sound, this doesn't stop the designer from continuing enthusiastically, "there's going to be a green, a blue and a black slope, even a mobile slope and a tilting slope!" And when we thought it couldn't possibly get any more bizarre, we're told that at the top of the giant mushroom-like roof a piston collapses and blows out huge smoke rings, each time signifying the release of 200kg of C02.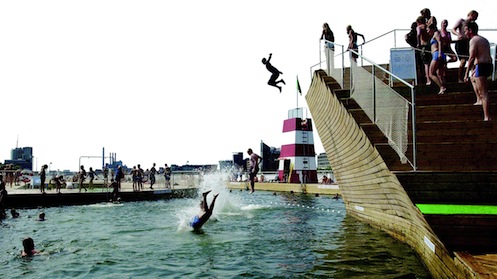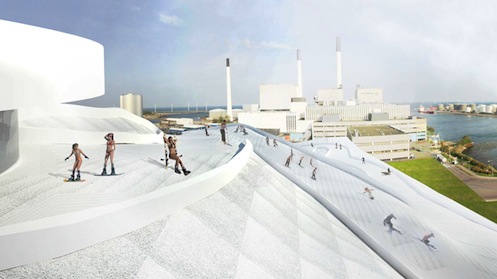 Now we never got the impression that Bjarke Ingels was anything less than a pro-active warrior-risk-taker-mover'n'shaker, but as if to sweep away for good our (non-existent) doubts, he declares that it's far worse to be lazy than to be stupid. That it is about materializing ideas, building, quantifying and sharing it with others - even if they do misinterpret it - in order to allow us to advance and evolve. If one man can turn waste plants into ski slopes, who knows what ideas will spring up next?
Crane.tv App now available for Nokia devices from the OVI Store