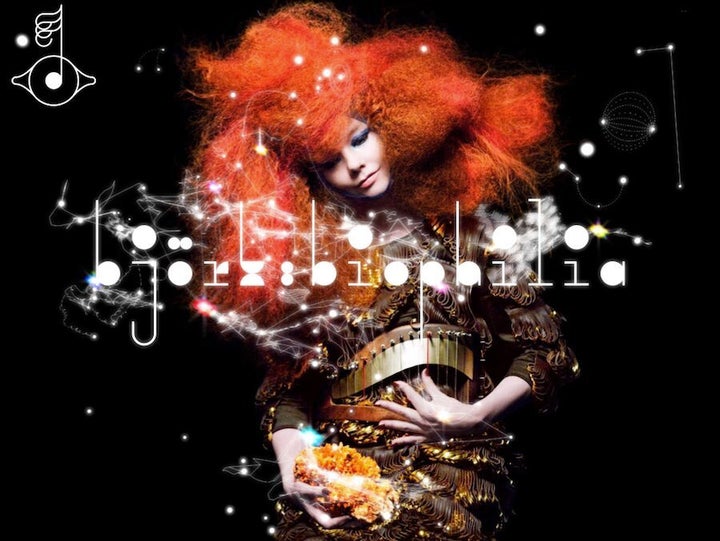 Bjork's iPad and iPhone applications for her album Biophilia are finally here in full. That Bjork is the first to develop an iPad app for an album is both strange and predictable. Strange, considering how old the iPad is in technology years, and predictable for the idea's devirginizer to be Iceland's reigning odd bird (now if Beyonce pioneered it, that would be strange).
Some call Bjork's app a promotional tool, which of course it is. You have to buy the damn thing to use it. But it's also a thing of beauty that could -- as Guardian critic Alex Needham notes -- return us to the days of heady listening sessions spent thumbing and re-thumbing through liner notes, without threat of Wikipedia, or Twitter, or any of the other million new points of focus that make music an easy background character these days.
The app's exo-form is a galaxy of 10 stars, for Biophila's 10 songs. Each song is an app unto itself with a shared general structure: a visualization of the song in play, the same for the song's score, a game made for it, like "Crystalline"s addictive crystal-catching game, and an essay. For an album fixated on biological systems, the app is rightly obsessed with micro-diversity. The animation for "Hollow," for instance, flies through a DNA chain (hollow itself, naturally), while "Virus" shows a virus attacking a clump of cells -- or "a love story between a virus and a cell," as Bjork's app developer Scott Snibbe has it (sounds like the kind of guy who gets Bjork). A good number of apps allow the user to make her own music, "Sacrifice" the best-designed of the lot. Considering how cleverly married each song is to its app, and the cross between Biophilia's early stages and the launch of the first iPad, it's easy to imagine a pinching, swiping audience populating Bjork's brain as she wrote.
As always, there is criticism, and the charges that have stung Bjork enough to explain herself are of elitism. The iPad is neither a cheap nor a necessary tool, nor is it the only tablet on the market. Bjork herself used Lemur and Reactable touch-screens for her album Volta, four years before the first iPad. But to the modern artist, Apple is as much nemesis as it is possible salvation, and Bjork has only fallen into a line that's already formed. (It turns out even Bjork isn't rebellious enough to snub Apple.) For her part, she insists touch-screens will soon be owned by everyone. Albums and apps, she says, are natural partners, and pontificating on them is "like trying to explain how to dance in an email. If you would just turn it on and do it together, it'd be way easier."
Fair enough. Having explored the app ourselves, we have to admit we're converts to the dream. Artists could, it seems, take back our attention -- ingeniously -- by using the very technology that's distracted it. We simply liked the music more after playing around in it. Could this be the next model for the music industry? Or is it a Bjorkian one-off, like the ones before? For those who can't turn it on just yet -- or perhaps aren't convinced enough to buy it so they can -- we've put together a slideshow preview to take you through the tracks. Click on, and let us know your thoughts in the comments.
All 10 Biophilia apps are available for $10.
CORRECTION: A previous version of this story said Bjork was the first artist to develop an iPhone and iPad album app. While Bjork is the first artist to develop an app that corresponds directly to an album and an iPad app, French band Nouvelle Vague released a promotional app for their album 3 on the iPhone in 2009.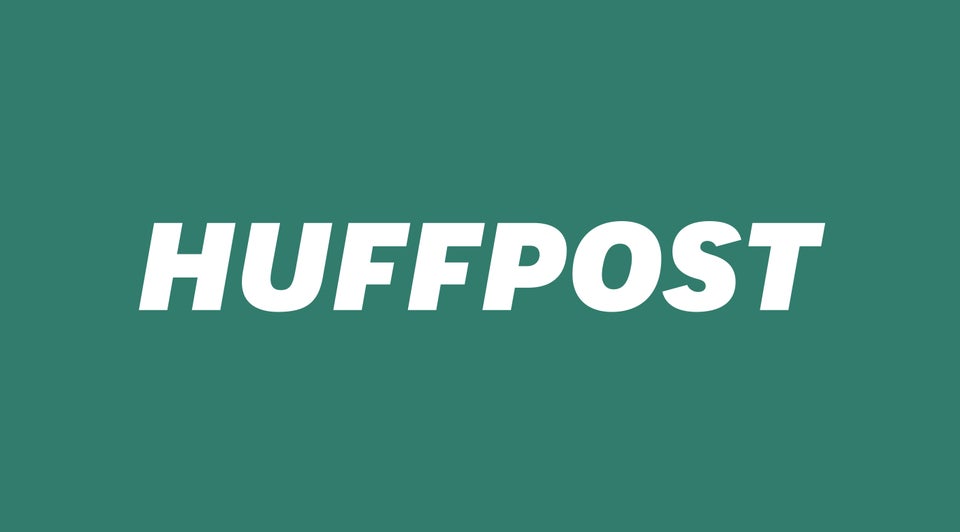 Bjork's 'Biophilia' App
Popular in the Community