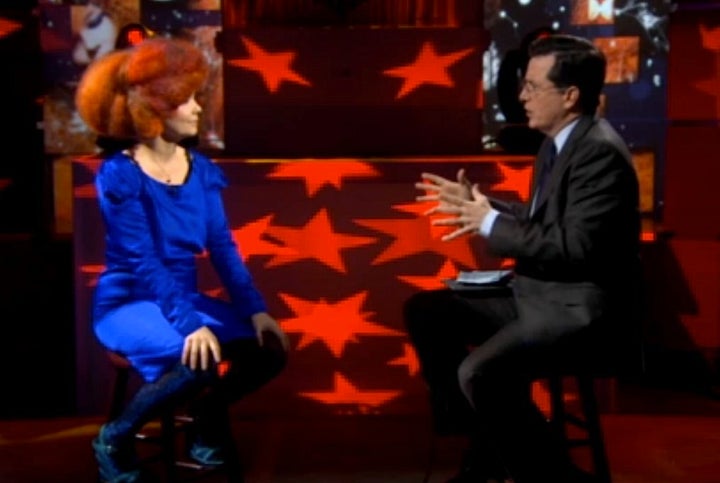 Bjork dropped by "The Colbert Report" Tuesday night, in advance of her New York City residency, sporting a hairdo resembling a flattened beehive and opening herself up to Colbert ridicule from the get-go.
Colbert didn't take the bait, however, focusing on her latest album, Biophilia, which explores themes of nature and science. It comes with an iPad component -- an interactive app to go with each song -- that both took us back to the days of sitting down with an album and made us wonder, is this the future of albums?
Colbert kept things simple, fumbling with her apps on stage and asking, why, why the apps?
Bjork explains how she's never been able to play a guitar or piano and sing at the same time, "like those troubadour people." With the touchscreen option available for her as a musician, she thought, "finally, I can be a troubadour!"
The conversation then inevitably turns into one about those elf people.
Bjork then performed "Cosmogony" "live" (it was previously taped), wearing a tubular dress, as girls in shiny gold dresses back her up and a dude "touches" the beat out on multiple iPads. We hope this is the future.
Related
Popular in the Community