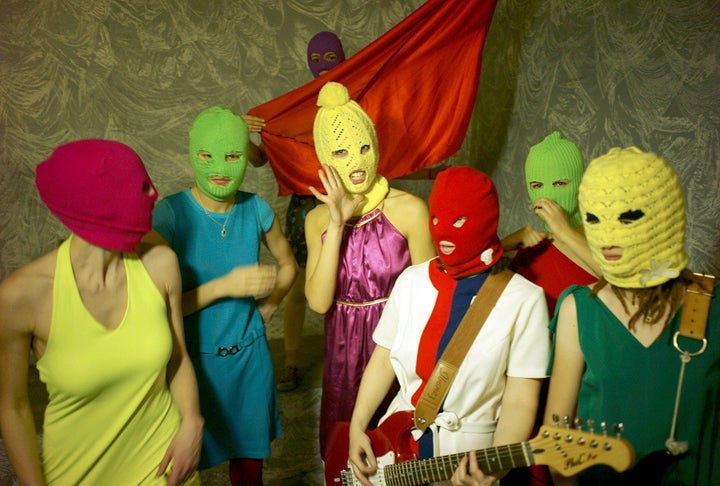 First came the Red Hot Chili Peppers, then came Madonna, and now Bjork has spoken out in support of Russian punk activists Pussy Riot on her website. Nadezhda Tolokonnikova, 22, Maria Alyokhina, 24, and Yekaterina Samutsevich, 29, are currently awaiting their verdict after screaming "Virgin Mary, Mother of God, become a feminist!" and anti-Putin "prayers" at Moscow's Christ the Saviour Cathedral, decked in ski masks and mini skirts. They are facing up to three years in prison for "hooliganism."
"as a musician and a mother i would like to express i fiercely dont agree with them being put to jail because of their peaceful protest performance . they are currently standing trial and facing seven years in prison for this… in my opinion the russian authorities should let them go home to their families and children… "
We are not surprised that our favorite Icelandic songbird supports the brazen punk rockers, but it still feels good to see it in writing. Learn more about the Pussy Riot case here before the verdict on August 17, 2012.