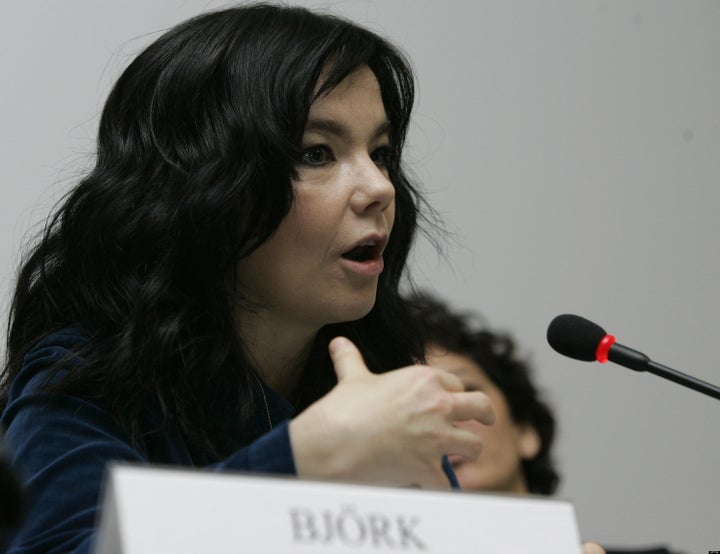 Singer Bjork joined fellow Icelanders in protesting the sale of a geothermal energy company this week, according to a recent Reuters report. In what seems to be a disturbing act of "parliamentary oversight," a deal was approved to sell Iceland's HS Orka to Magma Energy Corp, a Canadian-based geothermal firm. Since the deal was made, the public has been fighting it, demanding a vote on the privatization of the country's natural resources.
Geothermal energy is considered an intriguing sustainable resource, produced by drilling into the earth and extracting heat, which is then converted into usable energy.
This week, Bjork presented Prime Minister Johanna Sigurdardottir with a petition signed by 47,000 people. Considering that the entire population of Iceland is less than 320,000, this is a remarkable number of outraged people. According to The Canadian Press, the petition stated that "For 100 years, good people protected our natural resources and public interest. [Then] the sale of natural resources and irresponsible access to them began. Now it is time to stop that unfortunate development."
Sigurdardottir invited Bjork and other activists to discuss the issue in her office. After the meeting, Bjork reported that "basically we are in agreement on the issue, but it's always a question of methods. In plain language, it's a question of how to deal with the system, the bureaucracy."
Meanwhile, Magma reported that the government has not contacted them, and Monday was "business as usual." Although perhaps actions speak louder than words in this case - Monday afternoon, Magma's shares apparently dropped 2.9 percent on the Toronto Stock Exchange.
Earlier this month, Bjork staged a karaoke protest against the Canadian firm, where she gathered signatures for the petition.
This is not the first time that Bjork has taken on an activist role. Following the 2004 tsunami in Southeast Asia, Bjork created the charity remix record Army of Me to raise money for UNICEF. In 2005, she participated in the Live 8 concert series, headlining the Japan show. In 2008, Bjork ended a performance in China with a shocking call to free Tibet. That same year, she wrote a letter to the Times discussing the role of natural resources in the Icelandic economy, encouraging a shift away from aluminum smelters and towards a more sustainable future. She created the Bjork fund to invest in creative businesses with the goal of boosting Iceland's economy. And now, Bjork is throwing herself into the fight against Magma Energy Corp.
It seems that Bjork's hard work may be paying off, as Prime Minister Sigurdardottir joined in with singing protestors and accepted the petition "with great pleasure."

Calling all HuffPost superfans!
Sign up for membership to become a founding member and help shape HuffPost's next chapter