Blac Chyna's attorney is evidently taking Rob Kardashian's barrage of explicit and angry Instagram and Twitter posts quite seriously. In a statement he released to People on Wednesday evening, the attorney, Walter Mosley, said he was "exploring all legal remedies and protections available to my client at this time."
Kardashian posted a series of explicit images to Instagram on Wednesday of a woman whom he said was Chyna, the mother of his 8-month-old daughter. Alongside the images, Kardashian accused Chyna of cheating on him, saying he had "never been so disrespected in [his] life."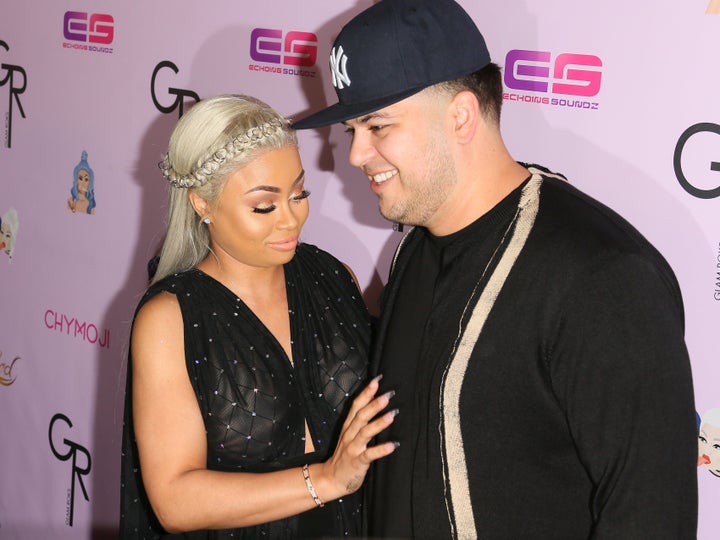 Instagram eventually suspended Kardashian's account, but that hasn't muted questions about whether Kardashian's posts qualify as "revenge porn," which has been illegal to distribute in California since 2013. The maximum penalty for a first-time violation of the the state's "revenge porn" law is six months in jail and a $1,000 fine. 
Two California law enforcement officials, who spoke on the condition of anonymity, told HuffPost on Wednesday that Kardashian's posts appeared to show "the intent to cause serious emotional distress," which would violate the state's "revenge porn" statute if proven true.
That Kardashian re-posted the explicit images after the photo sharing platform took them down only strengthened the argument that he hoped to seek "revenge," they law enforcement officials and other experts said. 
Even if Chyna decides against seeking charges, Kardashian could still be in trouble. Scott Lesowitz, a California attorney and former federal prosecutor who is experienced in privacy and intellectual property law, told HuffPost that prosecutors can sometimes seek charges without the victim's consent, since the victims are often uncooperative. 
Mosley did not immediately respond to an email requesting additional information. The LAPD said it is not aware of any investigation into Kardashian at this time.
Calling all HuffPost superfans!
Sign up for membership to become a founding member and help shape HuffPost's next chapter
BEFORE YOU GO