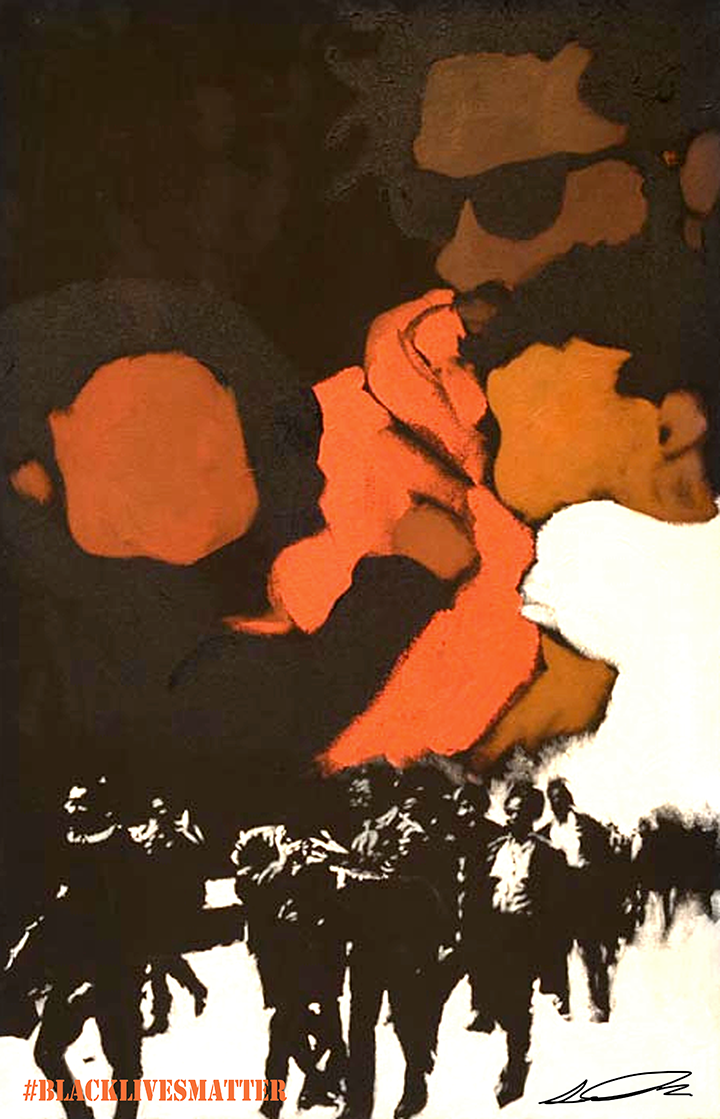 ​It's a cool sunny January morning in deep east Oakland. Bhanu and Jonnie-Mae are lagging behind their grown-up friend on the way to the park. Jonnie-Mae picks up an empty pink champagne bottle that seems half her size from an RIP altar and tries to drink. "Jonnie-Mae is drinking poison!" Bhanu shouts, his thin 6-year-old frame vibrating with concern and the thrill of the snitch. Their grown-up friend puts a hand on his shoulder and pulls both children in close. "That's for this ancestor who just crossed over. It's not for us. We don't drink from altars. We pray at them," she says, and before she can finish, Bhanu is genuflecting, curved head to the ground.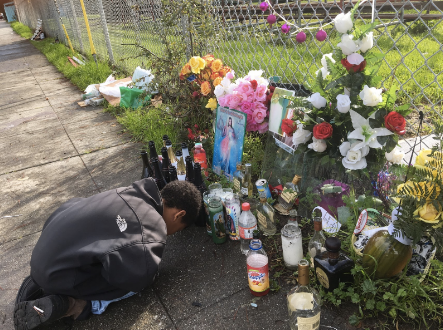 Growing up black in Oakland, or in any major city around the world in these treacherous days of end-stage capitalism, means to know death personally even when not much time has passed from your own birth. As the founder of Abundant Beginnings and Forest Freedom Preschool, it is part of my commitment to black freedom to build resilience in our babies, build allyship in non-black babies and support all parents and caregivers in best practices for raising children in white supremacist America – and of late in overtly fascist America – so that our children may build thriving black futures.
I see a future full of carefree black children, celebrating in nature and enjoying the woods.
At Forest Freedom Preschool, these little ones bring their chanting song into the forest. After personally participating in 120 hours of challenging direct action to reclaim MLK's legacy and after experiencing my own adult anxiety around the inauguration of the 45th president, watching these young people raise their freedom voices among our ancestors, the trees, filled me with hope once again. I cried at what was certainly a prayer for us all, recited by the most innocent among us. I am always comforted by how easily children understand love and kindness and justice when we talk to them at their level about oppression, and how they are our best examples of what resilience and movement building look like without ego.
I am always comforted by how easily children understand love and kindness and justice.
We do a lot of political education at Abundant Beginnings. One day, we were having a discussion about gentrification and housing as a human right. One of our children, a robust six-year-old with a flop of blond bangs had popcorn in his lunch. The other children did not have popcorn, and they wanted some. They spontaneously erupted into chants of "Popcorn is a human right! Popcorn is a human right!" Which ultimately resulted in the boy with the popcorn chanting along and sharing his popcorn with the other children. Moments like this happen often, and they are buoying, even as the storm of oppression rages around us.  
The storm of injustice has pulled little Bhanu and Jonnie-Mae up into the wind of uncertainty too many times for their short lives.  Currently, these two do not have secure housing. I could tell you the specific circumstances around this reality, but what I want you to know is that those specific circumstances are immaterial. The only thing that really matters is the pragmatic business of caring for Bhanu and Jonnie-Mae. Yes, the general circumstances are white supremacy, mass incarceration and gentrification. No, these are not just big words for amorphous, ethereal phenomena. These circumstance are the concrete, daily habits of human people that directly cause the suffering of black children.
I am grateful to be a big part of Bhanu and Jonnie-Mae's village. They often stay with me for long stretches of time. Last night, after bath time and story time and a million questions about dogs and robots and tomorrow and finally shutting the bedroom door quietly for the last time, my partner and I rolled our eyes at each other as the kids started squawking to each other once again. We put our ears to the door. We heard their lisping, blossoming whisper-chant: "Hey hey, ho ho, Donald Trump has got to go! Hey hey, ho ho, Donald Trump has got to go!"
The future is black y'all, and it's bright.
This post is part of the Black Futures Month blog series brought to you by The Huffington Post and the Black Lives Matter Network. Each day in February, look for a new post exploring cultural and political issues affecting the Black community and examining the impact it will have going forward. For more Black History Month content, check out Black Voices' 'We, Too, Are America' coverage.
Calling all HuffPost superfans!
Sign up for membership to become a founding member and help shape HuffPost's next chapter