We have something very special for you today. It's perhaps one of our favorite food mashups ever. This delightful treat is the very wonderful marriage of a classic NYC black and white cookie and the world's favorite doughy confection, the donut. (If you don't know about black and white cookies, book your ticket to New York ASAP.) Yes, ladies and gentlemen, this is a black and white cookie donut.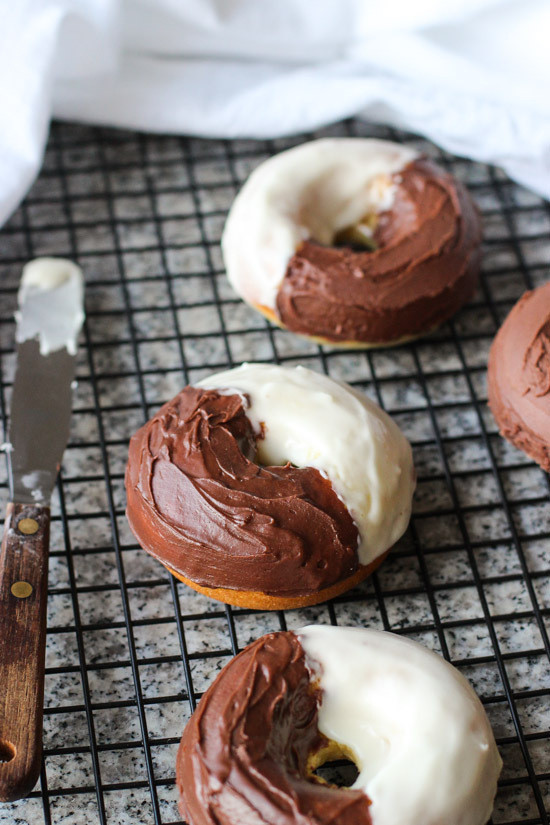 Photo credit: My Sequined Life
Not only is this a wonderfully cakey donut, but it's frosted with milk AND white chocolate. Plus, there's a hint of lemon, which is always the best surprise of biting into an enormous black and white cookie. Knowing this recipe exists makes the famous words sung by Louis Armstrong feel ever so true. It really is a wonderful world.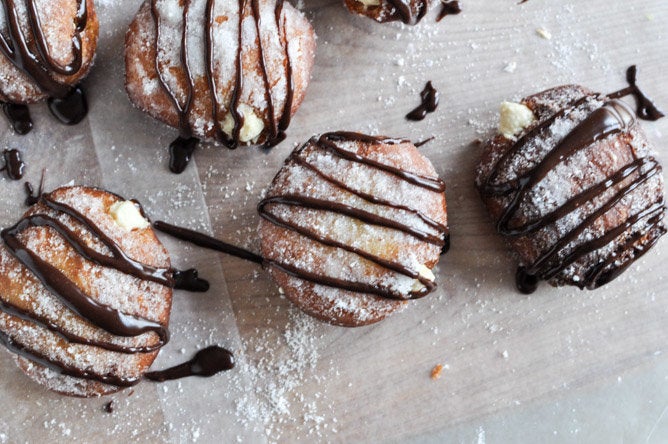 Everyone's Doing It: Homemade Donuts