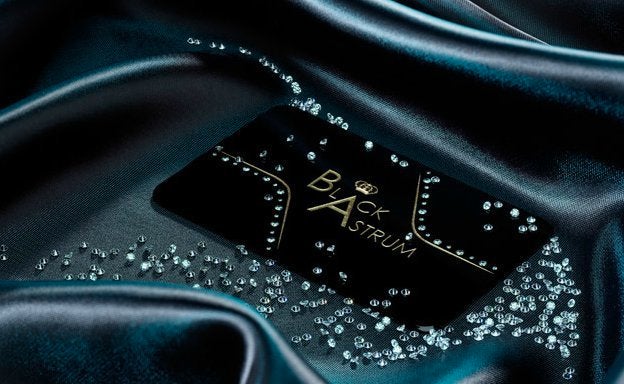 Not sure how to impress that big prospective client? How about handing them a diamond-studded, $1,500 business card?
The cards, which are custom handcrafted to the client's liking, are sold in packs of 25, 50 or 100 and are priced at about $1,500 per card.
Although custom designed to members [sic] requirements, the card elegantly embodies the holders [sic] wealth, power and status in society.
But those considering getting in on the deal should know that the cards are obtainable by invite-only, according to Exec Digital.
The company has reportedly even turned down clients interested in purchasing the cards.
"We've had several enquiries from American celebrities and international businessmen, however our cards are offered by invitation only, reflecting our desire to serve only the most premier individuals," Sufian Khawaja, the company's concept director told Business Insider.
Similarly, several credit card companies have been issuing special cards to an elite group of customers for years.
Some of the exclusive cards include the American Express Centurion Card, Dubai First Royale MasterCard and the Visa Infinite, according to AllBusiness.com.
While these cards come with perks like attentive concierge service and absurdly high credit limits, many also require annual fees, an average net worth and particular monthly disposable income in order to qualify.
Related
Popular in the Community