Barbershops tend to hold a special place in the black community. Often times they are more than just haircutting businesses: they are a safe place for fellowship, learning and camaraderie. They are, in essence, cultural hubs in the black community. 
"Tapered Throne" is a new project by a young Oakland-based photographer who understands this. Brandon Tauszik, 28, has spent the past four years documenting black barbershops in the city through a photo essay of gifs.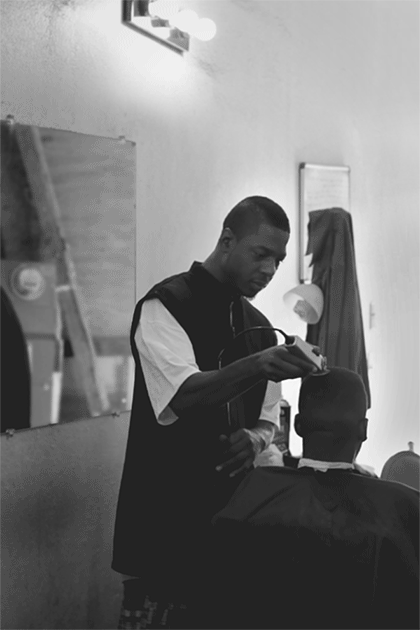 Tauszik's interest in independent, black-owned storefront barbershops led him to form a relationship with the barbers and patrons inside. "It wasn't something other than what you see glorified in Hollywood by Ice Cube," he told The Huffington Post, referencing "The Barbershop" comedic film franchise produced by and starring rapper Ice Cube. 
Tauszik began the project in 2011, photographing nearly 20 various barbershops in the past four years. Initially, the photo series wasn't about documenting black barbershops, but given the large African-American population in Oakland, Tauszik says the direction of the project changed. 
"I think these barbers are doing what they can to foster and nurture identity and strengthen it with love and support and offering these really intentional spaces," Tauszik said.
There's a connection that happens, at least from what I've observed, a little deeper than if you were to see a still photo.

Brandon Tauszik
Tauszik said he walked into these barbershops unannounced with his tripod and equipment with the hope that barbers and their clientele would be receptive to his project. Tauszik would later return and deliver stills to the barbershop.
"Every single time I walked into these shops I was welcomed warmly and given freedom to shoot and to chat with anyone, and I think breaking down that invisible barrier was cathartic in some way to me and challenged my own perceptions," Tauszik said.
The images Tauszik captured are all portrayed as gifs, which is perhaps the most striking aspect of the series. Tauszik's gifs show barbers blinking, breathing and lining up their customers with clippers, all of which bring life to the images. It's something he says a single still image or video edit can't really do.
"I think [gifs] also create a little bit of a hypnotic exchange. You kind of lock there, you sit there with a barber," Tauszik said. "I think there's a connection that happens, at least from what I've observed, a little deeper than if you were to see a still photo."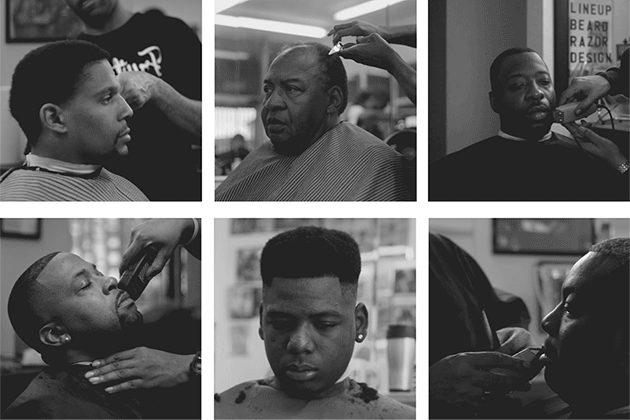 There is a special message that Tauszik hopes viewers will be able to take away from the project, especially given all the recent events in America's black community.
"I would hope that viewers would get into these spaces with this project and maybe challenge their perspective on how they see black men in their own life," he said.
PHOTO GALLERY
Tapered Throne: A Portrait Of Oakland's Black Barbers
REAL LIFE. REAL NEWS. REAL VOICES.
Help us tell more of the stories that matter from voices that too often remain unheard.