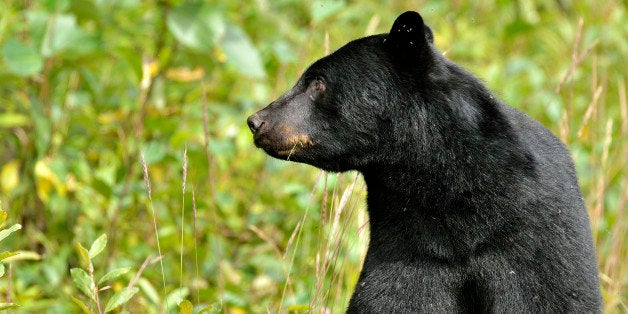 Authorities from the Michigan Department of Natural Resources trapped and killed a black bear after it mauled a 12-year-old girl in an attack earlier this month. Or so they thought: the stage agency admitted Monday that they bagged the wrong bear.
DNA evidence showed that the black bear shot and killed by DNR officers in Wexford County, Mich. on Aug. 18 wasn't the same bear who attacked 12-year-old Abigail Wetherell of Haring Township while she was jogging on an unpaved road in the woods near her grandparents' home Aug. 15. She was attacked twice by the bear, and it took 100 stitches to close her puncture wounds and deep cuts.
The bear knocked the girl down twice and lashed one of her thighs with its powerful paws as she screamed for help, then coolly played dead. Her father and a neighbor scared the animal away, and Abby was flown to a hospital, where she was doing well after surgery.
The other bear was shot and wounded on private property near the attack by a man who said he felt his life was threatened. DNR officials were dispatched to the scene, where they tracked and killed the bear.
One big tell that they had the wrong the wrong animal: tests showed that the bear who attacked Wetherell was female, but the bear shot by the DNR officials was a male. Biologists with the DNR also tested saliva and fur samples from both animals. Wetherell's grandfather had his own doubts: he told the Detroit Free Press that the 400-500 pound bear shot and killed on Aug. 18 was much bigger than the bear who attacked her.
The black bear is the only species of bear found in Michigan, where it's a protected species, according to the DNR. Out-of-season, it's illegal to kill a bear in Michigan unless your life is imminently threatened.
The DNR will continue trapping for bears this week in the area of the girl's attack. Anyone who spots a bear in this region is asked to call the DNR at 1-800-292-7800 or at (231) 775-9727.

REAL LIFE. REAL NEWS. REAL VOICES.
Help us tell more of the stories that matter from voices that too often remain unheard.
BEFORE YOU GO
PHOTO GALLERY
Animals In The News