Every day, student crossing guards outside a middle school in Washington state get a helping hand from a black cat who arrives "like clockwork," KAPP reports.
According to the station, 15-year-old cat Sable comes outside before the bell rings each afternoon at Enterprise Middle School in West Richland to watch the kids cross the road.
"It will come out. I can see it when we're going out. It will walk out and come stand in its position," Courtney Budge, a student on the Enterprise Safety Patrol, said in a video posted to YouTube. The clip shows one student get off a school bus and immediately pause, holding his lunch box, to say hello to the cat.
Sable's owner, Tamara Morrison, watched fearfully the first day he went outside in case he tried to cross the street, reported KOMO News. Since then, however, Sable has stayed safe -- and committed to his duty.
Safety Patrol advisor Moni Franckowiak said even rain does not deter Sable, who recently received a safety vest to make him an honorary member of the group.
"It's really cool, because you always know that there's someone there," Budge said. "You're never disappointed."
Before You Go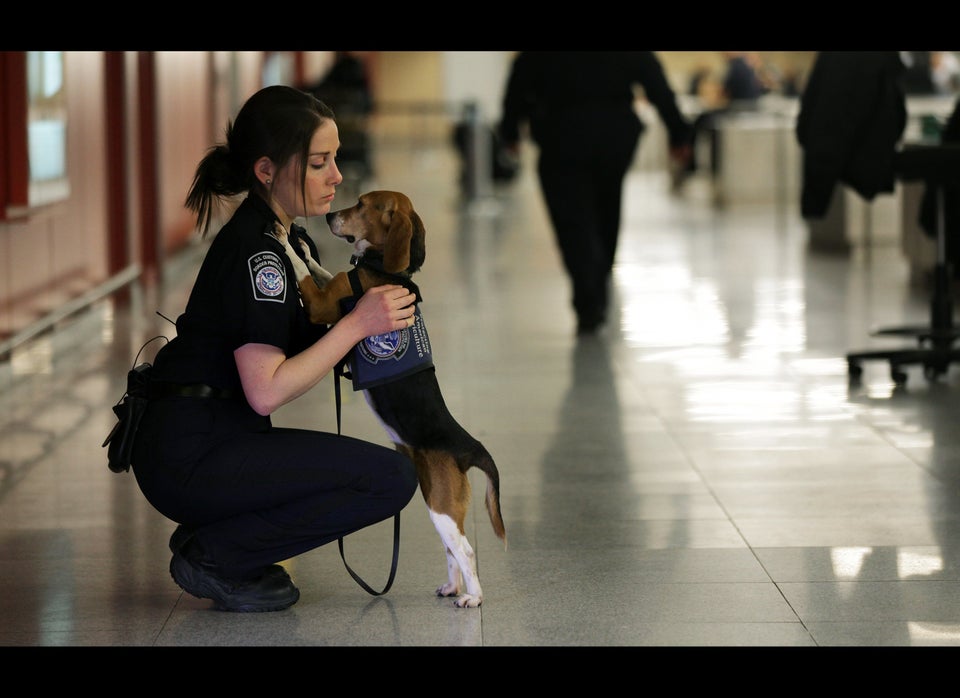 Animals Who Need Hugs
Popular in the Community