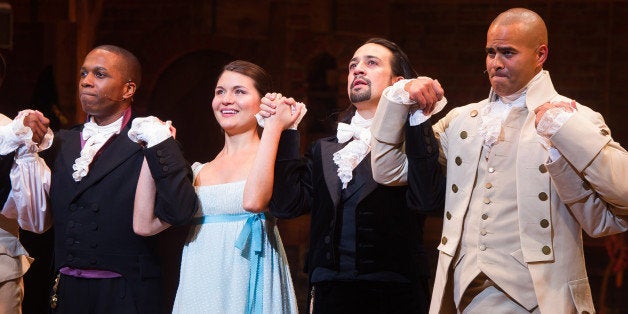 We've come a long way from the days of Hattie McDaniel and the black mammy. Actors of color are much more visible on stage and screen, many in roles that reflect the experiences of our communities: 12 Years A Slave, Selma. This is notable progress, but it's not enough to reserve actors of color for parts that explicitly call for our skin tones. Our art -- and the examples we set for young people of color -- will suffer unless we create a culture in which people of color are visible in all roles, not just those expressly designated for us.
Mainstream media send a not-so-subtle message that only white people can be heroes and make significant contributions to society. Only whites live fully realized complex lives. If a young person of color is fed a steady diet of movies, television shows, and plays in which characters that look like her exist only on the margins, how can we expect her to dream of taking center stage in school or work? If she is relegated to the role of supporting character in her own life, she risks losing the complexity and drive that motivates a story's hero to take her fate into her own hands and to move her own story -- her life -- forward.
This trend currently dominates American media. "Even at a time when minorities account for almost 40 percent of the American population," Aziz Ansari wrote in the New York Times, "when Hollywood wants an 'everyman,' what it really wants is a straight white guy." This is problematic, but there is a growing movement to combat it. Ansari has created a critically-acclaimed Netflix series, "Master of None," which has an incredibly diverse cast as romantic leads, funny sidekicks, and family members. On Broadway, Lin-Manuel Miranda's musical, Hamilton, features an ensemble of African American and Latino actors portraying America's founding fathers. By re-imagining the bodies and voices of these historical white figures as people of color, Miranda sends the message to all viewers, both persons of color and white folks, that the story of America belongs to all of us.
Film -- my passion -- is still in desperate need of a revolution. We are working hard to break through. Fresh off the success of the civil rights drama Selma, Ava DuVernay's film distribution collective, Array, has already released two new independent feature films this fall, Ayanda and Out of My Hand. Both films feature all-black casts, tell stories from the African diaspora, and are incredibly important additions to the culture.
But what about stories from the Western canon? Stories we all learn in school, whose lines make their way into our everyday expressions, whose characters are as well known -- or better known -- than the founding fathers in Hamilton? Classic tales that aren't explicitly about people of color rarely feature us in leading roles. Unless it's Othello or The King and I it's hard to find a person from a diverse demographic driving the narrative in traditional tales. Does Hamlet have to be portrayed by a white actor? Does Willy Loman? When do we get stories that are just about people, who happen to be of color or gay or trans or female? Why is the default always a straight, white guy?
Representation matters. Not only can we engender curiosity and a desire to learn, but when young people begin to see themselves as leaders, inspirational figures, heroes, and revolutionaries, they will begin to entertain the possibility that they, too, are capable of greatness, of making profound contributions to their communities.
It's up to all artists to address this issue. The feature film I'm shooting now, Ambition's Debt, an adaptation of Julius Caesar, stars a black man as Brutus, a white man as Marc Antony, and a black woman as Cinna, and many other actors not cast because they have looks generally associated with classic Shakespearean productions, but because they were right for the roles. And because I knew I wanted a diverse cast. I wanted a cast that would represent the world I live in, a melting pot in which race is a factor but also not the only defining characteristic. Much like Hamilton and "Master of None," I wanted to set people of color at the center of this story and have every viewer, from every background, see themselves in the story.
This doesn't just matter for people of color. Though we lack representation, we have grown up looking for ourselves in white characters -- we do that because we have to, because we don't have enough options, but also because we have been conditioned to do so by the media we consume every day. But white people don't see themselves in characters of color. Not yet. This gap in our cultural existence prevents us from truly empathizing with one another on a meaningful level and from creating a more equitable society. As artists and consumers we have a responsibility -- and the ability -- to do better.
Devin E. Haqq, an independent filmmaker, theatre artist, and education consultant is the director/producer of the independent feature film Ambition's Debt.
Popular in the Community