A black security guard was shot dead by a police officer as he held down a suspect in a shooting at the bar where he worked.
Roberson, who was armed at the time, grabbed one of the men, held him down and waited for police, according to witnesses.
"He had somebody on the ground with his knee in back, with his gun in his back like, 'Don't move,'" Adam Harris told WGN-TV.
But witnesses said Roberson became the victim as soon as police arrived. A responding officer with the Midlothian Police Department immediately shot Roberson, who later died at a hospital.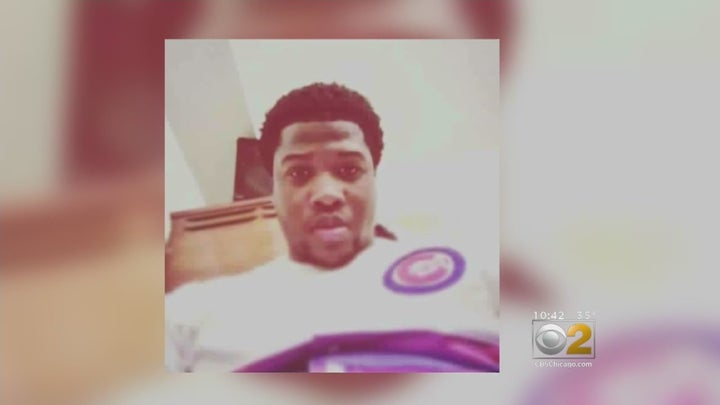 Harris said the officer shot an innocent man and that people on the scene tried to warn police that Roberson was a security guard.
"Everybody was screaming out, 'Security!' He was a security guard ... and they still did their job, and saw a black man with a gun, and basically killed him," Harris said.
Midlothian Police Chief Dan Delaney confirmed the shooting, telling reporters, "A Midlothian officer encountered a subject with a gun and was involved in an officer-involved shooting." The department said the Illinois State Police Public Integrity Task Force would investigate the shooting in order to "ensure transparency and maintain public trust."
Roberson was known as a musician at local churches who had dreams of becoming a police officer, people who knew him told ABC-7 and WGN-TV.
"How in the world does the security guard get shot by police?" asked Walter Turner, the pastor at New Spiritual Light Baptist Church, where Roberson played the organ. "A young man that was literally doing his job and now he's gone."
Calls to the Illinois State Police and Midlothian Police Department weren't immediately returned. The Cook County Sheriff's office is reportedly investigating the initial shooting.
From August 2016 to May of this year, at least 378 black Americans had been killed by police, and more than 3,357 people have been fatally shot by officers since 2015, HuffPost reported in May.
Popular in the Community