Before Freddie Gray died of spinal injuries he received in police custody, sparking weeks of protest in his native Baltimore and around the country, he was a "lead kid," one of thousands of children in the city with toxic levels of lead in their blood from years of living in substandard housing -- and long-term health problems as a result.
"Paint was peeling off the windows," recalled Gray in the 2009 deposition of a lead-poising lawsuit he and his siblings filed against the owners of the building they grew up in. For children like Gray, who was 25 years old when he died in April, lead poisoning can mean ADHD, behavior problems, and irreversible brain and central nervous damage.
"It's pathetic," Matthew J. Chachᅢᄄre said of the fact that lead paint poisoning -- a fully preventable, but extremely toxic hazard to young children -- is still happening in 2015. "We still have kids being poisoned and we still have kids at risk," he said.
Chachᅢᄄre, a staff attorney at Northern Manhattan Improvement Corporation, helped advocate for New York City's Lead Poisoning Prevention Law of 2004, which requires landlords to find out if young children live in their buildings, inspect for lead paint and remove any lead paint hazards, if they exist.
Some children are at greater risk for lead poisoning than others. A HuffPost analysis of available lead poisoning data for U.S. cities found a correlation between cities with high percentages of African-American residents and elevated lead poisoning rates.
On average, between 1999 and 2004, black children were 1.6 times more likely to test positive for lead in their blood than white children. And among children who tested positive for extremely high lead levels (≥10 micrograms per deciliter), the disparity was even more stark. Black children were nearly three times more likely than white children to have highly elevated blood-lead levels, the type of lead poisoning where the most damaging health outcomes occur.
While some cities, such as New York, break down lead poisoning rates by race in city reports, jurisdictions aren't obligated to collect or report that information to the Centers for Disease Control and Prevention, meaning there are no large data sets that distinguish the differences in elevated blood-lead levels among races. In fact, some counties and cities don't report lead poisoning data to the CDC at all.
In our analysis, a handful of cities stood out as having a high percentage of African-American residents and a high number of children with elevated blood-lead levels. Nationally, African-Americans make up 13 percent of the population, but in Savannah, Georgia, for example, which is 57 percent black, more than 5 percent of children had elevated blood-lead levels, compared to the 0.5 percent of children with elevated blood-lead levels nationally. Four percent of children in Montgomery, Alabama, and 3 percent of children in Birmingham, Alabama -- both of which are more than 50 percent black -- had elevated blood-lead levels.

In June, House Republicans passed a bill that would slash federal funding to the U.S. Office of Lead Hazard Control and Healthy Homes by $35 million, almost a third of the agency's total budget. While some cities have allocated grants and state money to address lead hazards in decaying housing stock, others, like Detroit, rely heavily on federal funding.
"To suggest that we should be decreasing funding is absurd," Lyke Thompson, a political science professor and the director of the Center for Urban Studies at Wayne State University in Detroit told The Huffington Post. Thompson noted that more than 1,500 children were lead poisoned in Detroit in 2014, but that the city only had enough money for 100 to 200 lead paint abatements each year. "It means that they don't understand the problem -- it doesn't mean that the problem doesn't exist," he said.
In Detroit, where the population is 84 percent black and housing is notoriously dilapidated and abandoned, 80,000 of the city's 380,000 properties are considered blighted, according to the New York Times. This creates a risky situation for children living in those homes, as well as in neighboring properties. Eight percent of children who were tested for lead poisoning in Detroit had elevated blood-lead levels in 2013 (≥5 micrograms per deciliter), 16 times the national average we calculated using data reported by the Centers for Disease Control and Prevention and state health departments. (See methodology below.)
"The ability of the city to engage in active enforcement of the law is limited, because they've had to lay off so many code inspectors," Thompson said. "It's another blow to a city like Detroit."
See how lead poisoning disproportionately hurts children of color in the graphs below: (Story continues)
Though lead poisoning rates have fallen dramatically since the 1990s -- largely as a result of stronger lead laws, and increased lead testing in high-risk areas -- children who fall through the legislative cracks face potentially devastating health consequences.
Most frightening of all, there is no cure for lead poisoning, and once the damage is done, it is irreversible. "It could have ended a long time ago," Chachᅢᄄre said. "We don't know how to cure cancer. We don't know how to get rid of asthma. We do know how to cure lead poisoning, which is you get rid of the lead in kids' environment. It's not that complicated."
This report is part of our Black Health Matters editorial initiative, which aims to dissect disparities in health and discuss ways to combat them. Read more here.
For our analysis, we used county-level data on elevated blood-lead levels from the state health departments and the CDC (which collects blood-lead testing data from state health departments and makes it available online). Race data comes from the Census Bureau, and are estimates as of July 1, 2013, the most recent available.
Data is not included for Alaska, Arkansas, Colorado, Hawaii, Idaho, Montana, North Dakota, Nebraska, New Mexico, Nevada, South Carolina, South Dakota, Tennessee, Utah, Washington and Wyoming, which do not report blood-lead level data to the CDC. County level data was obtained directly from the CDC's website for all included states, except for Michigan, California and Louisiana, whose state health departments provided more recent or complete data than the CDC made available. Elevated blood-lead level data is the most recent available — for most states, this means the data is from 2012 or 2013, but for a handful of states, data is from earlier years.
Included city level data is derived from state or local health departments or the CDC.
Our total percent of children elevated blood-lead levels (0.5 percent) differs very slightly from the CDC's (0.56 percent) for a few reasons. The CDC derives state and national numbers from the raw datasets provided by state and local health departments, counting only children younger than 6 years old with either one venous blood-lead test greater than or equal to 10 ᅡᄉg/dL or with two capillary blood lead tests within 84 days that were both greater than or equal to 10 ᅡᄉg/dL as having confirmed blood-lead levels greater than or equal to 10 ᅡᄉg/dL. According to the CDC, county level analyses may be slightly different because data made available to the public is suppressed for counties that tested fewer than six children, a county identifier may not have accompanied the testing data, or a child may not have a valid address, so determining their county of residence is not possible.
In our analysis, we also further excluded counties that tested fewer than 100 children so as not to inappropriately inflate the percentages of children testing with elevated blood-lead levels (for example, 14.3 percent of children tested in Hamilton County, New York, had confirmed elevated blood-lead levels, but only seven children were tested).
States have varying criteria for testing and reporting elevated blood-lead levels, but generally, they report levels above 5 ᅡᄉg/dL and/or between 5 and 9 ᅡᄉg/dL for children less than 6 years old. Confirmed elevated blood-lead levels meet the criteria spelled out above from the CDC.
Related
Before You Go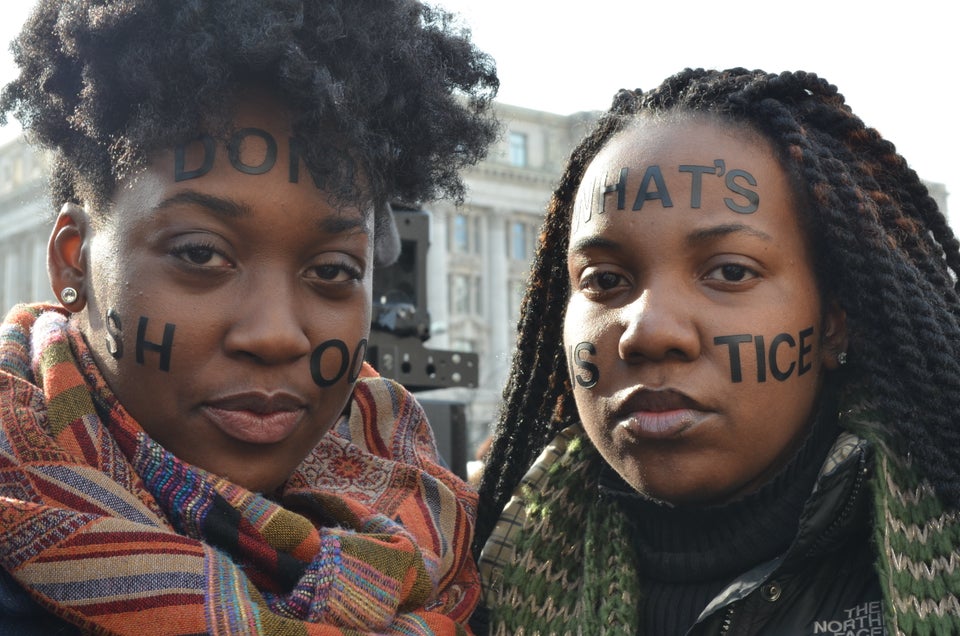 "Black Lives Matter" March