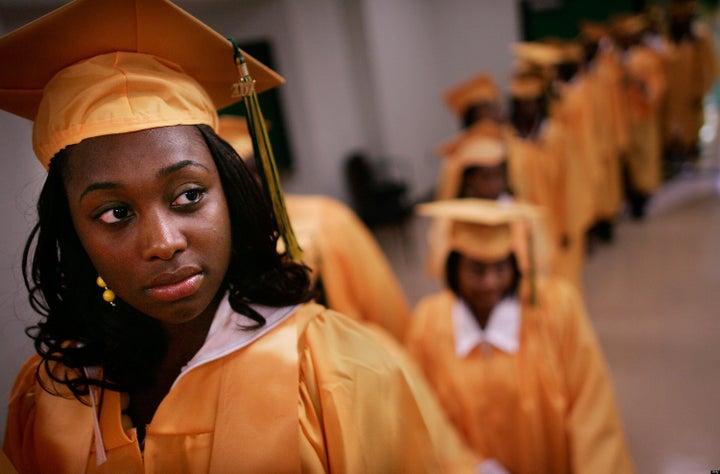 More than three years ago, parents and students in suburban Philadelphia filed suit against their school district for classifying black children as special education students improperly. Finally, a trial for Blunt et al v. Lower Merion School District has been set.
In July 2007, eight black families filed a class action lawsuit in federal court and claimed the district had failed to provide a proper education to their children.
[The lawsuit was filed] on behalf of "all present and future African American students" in the district who, "because of defendants' acts and omissions...are denied access to the general education curriculum; are placed in below-grade-level classes; receive a modified curriculum; and/or are sent to separate, segregated schools which provides them with an education inferior to that provided their Caucasian peers."
A judge ruled in 2009 that each student's case was too individualized to be filed as a class-action suit. And when Concerned Black Parents Inc. and the NAACP Main Line Branch joined the plaintiffs' efforts, he argued the groups lacked legal standing to join the suit.
Jennifer R. Clarke, executive director of the Public Interest Law Center of Philadelphia, argued to The Inquirer Monday that though the cases are individualized, the district must adopt a better strategy for minority achievement.
"We want to establish a more objective method of identifying children for special education and also a different way in which children are being tracked into different courses...particularly so early on and particularly in math but also in other courses."
Main Line Times, a local new source for Lower Merion residents, reported Monday that lawyers from the Public Interest Law Center of Philadelphia are handling the case.
Sonja Kerr, director of the organization's Disabilities Rights Project, said in a statement:
"The district is essentially wrongly using its special-education programs to resegregate their schools...Teachers and other staff often have unfairly low expectations for minority students, and they also often misperceive cultural differences as disabilities. What we hear from families is that this has been going on for generations. Those attitudes and misunderstandings lead directly to the racial disparity you see in Lower Merion schools. LMSD has definitely been aware of this problem since 1997 when it first created committees to address the problem, but the system has not improved."
The school district said in a statement released Monday that it has taken steps to address the achievement gap between minority and white students.
According to The Inquirer:
[The district has] acknowledged...historical concerns surrounding minority achievement and supports." So, "the district has aggressively sought to take a leadership role in the effort to address minority achievement in the areas of educational programming, hiring, community engagement, and staff development.
Related
Popular in the Community