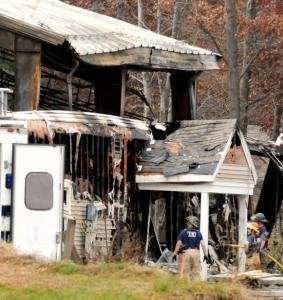 A predominantly black church under construction in Springfield was destroyed by fire early yesterday, just hours after Barack Obama's landmark victory, triggering concerns that the building was purposely set ablaze in a possible hate crime.
The blaze started at Macedonia Church of God in Christ at 3:10 and caused an estimated $2 million in damage.
Church officials pledged to rebuild, but the concerns that their building was targeted dampened a mood that had been so uplifted in the night of Obama's historic win to become the nation's first black president-elect.
Popular in the Community