Faced with stalled state funding , Harry Williams, the president of Delaware State University, a historically black public university, had to get creative: He slashed a quarter of the school's academic programs and began aggressively recruiting students who aren't black.
He's gone as far as China to strike agreements with universities there that will bring Chinese exchange students to Delaware State to study.
"It's a revenue generator for us and a way of marketing the university," Williams said of the school's international recruiting. "We're definitely committed to our heritage and our history. But we had to make sure that we were relevant and have programs that would attract students."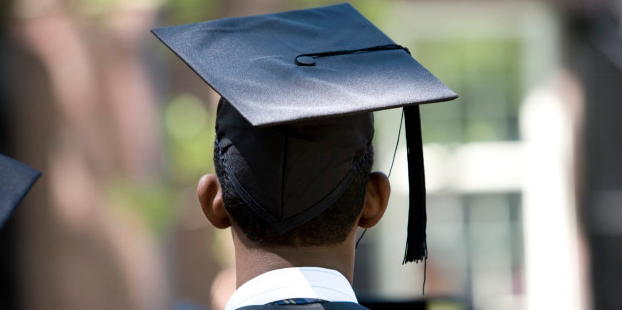 Delaware State isn't the only of the public historically black colleges and universities (HBCUs) to reach beyond a tradition of educating primarily African-American students as a way of making ends meet in a time of tight state budgets and changing racial and ethnic demographics.
Other state-supported HBCUs, such as Tennessee State University and North Carolina A&T, are recruiting white, Asian and Latino students, who comprise a growing share of their student bodies.
In all, a quarter of HBCUs have at least a 20 percent non-black student population, according to a 2015 report by the University of Pennsylvania.
"People are surprised non-blacks are going to black colleges," said Marybeth Gasman, author of the study and director of the university's Center for Minority Serving Institutions.
Some alumni worry that increased racial diversity will change the nature and tradition of the schools. But college administrators such as Williams, whose student body is 68 percent black, said they have to do what it takes for the schools to survive.
If Delaware legislators suddenly pulled state funding, which provides more than a quarter of the school's budget, "we could only function for a couple of months," he said.
Budget, Enrollment Squeeze
Public HBCUs are perennially cash-strapped and have lower graduation rates. They don't have the luxury of large endowments enjoyed by some major state universities like the $10 billion at the University of Michigan, academic analysts say. Part of their mission is to serve low-income students. And state budget crunches can imperil their future.
In Louisiana, where the state is facing a $747 million budget shortfall, Southern University System earlier this year warned that it could no longer operate if budget cuts were too deep. (The school later stressed that it would be able to stay open but not without severe cuts to staff and course offerings.) In Illinois, which hasn't had a state budget for 10 months, Chicago State University faces the prospect of closing its doors.
In Maryland, HBCU students and alumni have formed a coalition to sue the state for allegedly continuing to perpetuate "vestiges of segregation" by underfunding traditionally black schools and saddling them with inferior facilities. (Other states, including Mississippi, Tennessee and North Carolina, have faced similar suits.)
The plaintiffs in the $2.9 billion Maryland lawsuit filed in 2006 also want the state to stop allowing traditionally white majority schools to duplicate academic programs offered at nearby HBCUs that are in high demand. In 2013, a U.S. district judge ruled that the state's actions amounted to segregation and ordered the two parties to work out a remedy. The parties were not able to do so. A new court date has been set for January 2017.
The nation's 51 public HBCUs have seen their enrollment drop as traditionally white schools have increasingly and aggressively sought black students.
Georgia State University, long considered Atlanta's predominantly white commuter school, is rapidly expanding.
The school now has 33,000 students — 41 percent of whom are black. As it expanded, Georgia State started aggressively recruiting black students. A hundred miles away, Georgia's nearest public HBCU, Fort Valley State, has seen a 33 percent decline in enrollment from 2011 to 2015, according to the school.
Many supporters of HBCUs say this has left traditionally black schools little choice but to aggressively pursue white and other racial or ethnic students.
"If the majority institutions are intentionally recruiting African-American students, they are now your competition," said Johnny Taylor, president and CEO of the Washington, D.C.-based Thurgood Marshall Fund, which represents publicly supported HBCUs. "Frankly, you can try to out-recruit them by recruiting African-American students. Or you can target the students they normally target: white, Hispanic and Asian."
Educating the Black Middle Class
All HBCUs, public and private, represent just 3 percent of the nation's universities. But they graduate nearly 20 percent of the country's black undergraduates, according to UNCF (United Negro College Fund).
Public HBCUs got their start as land-grant institutions founded between 1890 and 1964. For years, the schools focused on extending educational opportunities to African-Americans barred from entering other state colleges and universities because of their race. From the beginning, though, they always welcomed students of other races.
Over the decades, they have educated much of the nation's black middle class and elite, such as Supreme Court Justice Thurgood Marshall and Langston Hughes, the playwright and poet, both of whom graduated from Lincoln University, in rural Pennsylvania.
Today, public HBCUs will take chances on students other schools won't educate: disadvantaged students from underperforming high schools; those who are often unprepared for the rigors of higher education; and those more likely to drop out for financial reasons, said Gasman of the University of Pennsylvania. Consequently, their graduation rates are lower than other schools', from a high of 48 percent at Fort Valley State in 2014, just below the national average for black students, to a low of 12 percent at Texas Southern University, according to the Journal of Blacks in Higher Education.
And states that tie funding of higher education to performance standards, such as on-time graduation rates, make it harder for HBCUs to get state dollars, Gasman said.
But Taylor of the Thurgood Marshall Fund said that doesn't mean states are conspiring to target HBCUs. "I think there is a desire to pressure the schools to operate better," he said. "And if you need more money, make a compelling case that it will have a better return for taxpayers."
States should play a crucial role in securing the future of public HBCUs by helping them create popular niche programs to attract a wide variety of students, said Jon Greenbaum, chief counsel and deputy director of the Lawyers Committee for Civil Rights under the Law, which is representing the four Maryland HBCUs in the lawsuit.
Michael Lomax, president and CEO of UNCF, points to one example: The pharmacy program at Xavier University, a private, historically black Catholic university in New Orleans. It is one of two schools in the state to offer a doctor of pharmacy program, and has attracted Vietnamese-American students.
Bottom line: HBCUs must pursue students who reflect the nation's changing racial and ethnic makeup to keep their enrollments up.
That's what Bluefield State College in West Virginia is doing.
The HBCU was founded in 1895 to educate blacks in the state, many of whom were the children of West Virginia's coal miners. And for decades, Bluefield State had an overwhelmingly black student body, said Marsha Krotseng, the college's president.
But two things happened: Brown v. Board of Education, the U.S. Supreme Court decision of 1954, which desegregated schools; and the end of the Korean War, which returned white veterans armed with the G.I. Bill. Now, Bluefield State is 84 percent white.
And the school is aggressively seeking to diversify its student body, Krotseng said. The mission: to attract more black students.
Support HuffPost
Every Voice Matters
Before You Go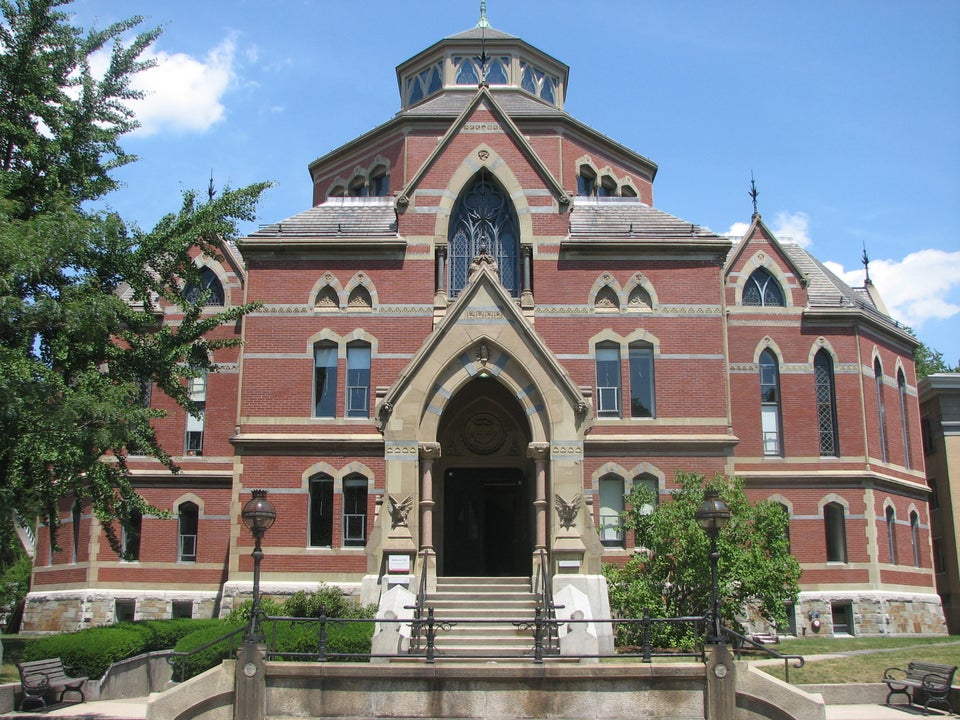 25 College Classes That Explore The Deeper Meaning Of Life
Popular in the Community