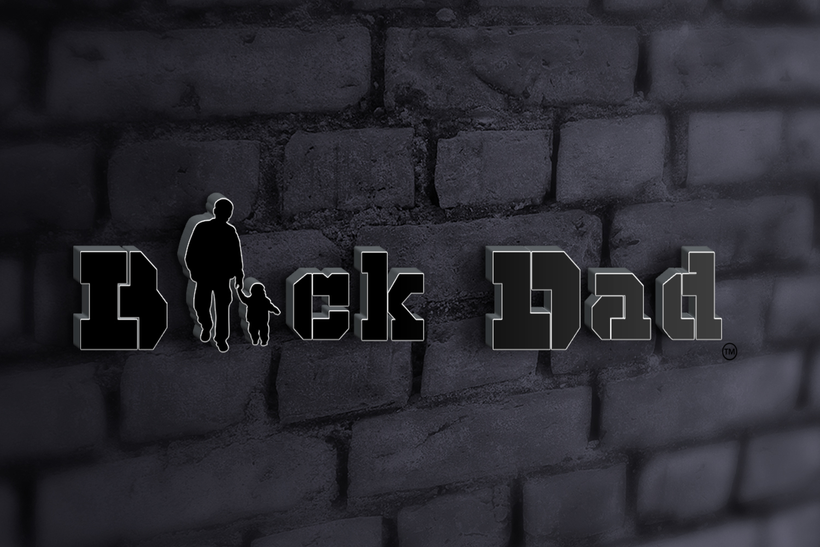 When I first heard about "Black Dad TV," I knew I wanted to be apart of the story that was being told. Growing up, there were only a handful of positive shows that I could directly relate to. Fast forward to today when I am now a father to my twin daughters there are still very few shows and documentaries in mainstream media that sheds a positive light on being a father who is also a minority.
In J.C. Watt's huffington post article, "Expansion Of African-American Owned TV Must Be A Priority," he states, "as the owner of an African-American themed television station, I feel a particularly special responsibility to the community. We must deliver high-quality, informative programming that is geared specifically for an audience that has too often been neglected or ignored for generations."
I don't know about you but this is exactly what I have been missing when it comes to television and jumped at the chance the to be a part of the docu-series "Black Dad."
"Black Dad" is a docu-series combating myths/stereotypes about black fatherhood, by featuring black fathers. The dads featured in the series represent and hold titles such as clergy, community leaders, entrepreneurs and politicians.
The six episode series shares the stories of fathers who have overcome adversity and who have made life-changing decisions in order to be the great fathers they are today. The series also deals with everyday issues that arise in the life of black fathers.
In addition to myself, season one also features the following fathers:
KL Allen, who is a celebrity fashion designer, Owner and CEO at Perfect Population and Editor-in-Chief at FashX Magazine.
Democratic Congressman Bobby L Rush. Illinois, District 01. He discusses the role politics plays in the community and how it can hurt and/or help black men/fathers.
Actor, Model and former Politician Morgan Striggles. He shows the program his daily morning routine with his son (Morgan Jr.) while he's away visiting relatives in China. Morgan discusses his work in the community, poverty in south-side Syracuse, and his son following in his footsteps as a model. He also talks about racial biases in the entertainment industry and politicians failing the black community.
Lt. O'Neil Ormsby of Montgomery County Police Dept. He discusses the fractured relationship between law enforcement and black men/fathers.
Andrew Skinner Sr., father of Andrew Skinner Jr. He discusses the impact of his father's alcoholism on his life as a kid and how it affected him as an adult. He shares a story of changing when Andrew Skinner Jr. was born. And also shares how becoming a Christian helped him to be a better father and man.
As I watch my story and reenactment, it invokes so many emotions from those days of uncertainty. I am proud to have been apart of it and I am glad that I will have this to reflect upon as I continue on this journey. I hope that others can relate and learn from the stories and experiences shared in this docu-series.
The series was created and executive produced by Andrew Skinner Jr. and Gino Patterson is the Associate Producer.
The Actors and Actresses that performed reenactments for the series include Andre Ashford, Marcus Murphy, Rafiu Akanni, Jossan Robinson, Iva Jean Ambush, Reggie Baskerville, Sonja Laroux, Thomas Adams, and Ashna Sharan.
Black Dad TV is currently in the process of obtaining distribution for the series. Clips from the program are available on social media (Twitter, Instagram, Facebook) @BlackDadTV and Youtube.com/BlackDadTV. No word yet on when season two casting will begin.
Calling all HuffPost superfans!
Sign up for membership to become a founding member and help shape HuffPost's next chapter
This post was published on the now-closed HuffPost Contributor platform. Contributors control their own work and posted freely to our site. If you need to flag this entry as abusive,
send us an email
.