 A specially trained dog is helping to breathe new life into the Black Dahlia case that has gone unsolved since 1947.
On Friday, the San Bernardino Sun reported that author Steve Hodel teamed up with retired police Sgt. Paul Dostie and Buster, a Labrador retriever trained to detect the smell of human decomposition.
The trio searched the basement of Hodel's father, George Hill Hodel, a Los Angeles doctor who, the author believes, is the Black Dahlia killer.
On January 15, 1947, 22-year-old Elizabeth Short, known as the Black Dahlia, was discovered brutally murdered in a vacant lot near the intersection of 39th Street and Norton Avenue in South Los Angeles, according to TruTV.
In November, Buster "alerted" at several locations in the basement of Dr. Hodel's Hollywood mansion. Soil samples have been sent away for lab testing to determine if there are traces of Short's remains.
NBC Los Angeles reports that Hodel had been the principal suspect in the Black Dahlia investigation. Detectives had even planted a bug in the house to listen for incriminating admissions. But before authorities brought charges, Dr. Hodel abandoned his family and relocated to Asia.
The doctor's son believes Hodel killed Short after their romance turned ugly, according to the Daily Beast, which also notes that the doctor's son also lists poor detective work and his father's connections for reasons why no charges were ever brought against the doctor.
The author has been researching the case since his dad died in 1999.
He told the Daily Beast that, in one of the conversations picked up by a police wire tap, Dr. Hodel is heard speaking to an unidentified visitor. During the conversation he said, "Supposin' I did kill the Black Dahlia. They couldn't prove it now. They can't talk to my secretary because she's dead."
Police investigated Hodel as a possible suspect in his secretary's poisoning, but no charges were ever filed.
EDITOR'S NOTE: this story has been updated to change sourcing. No facts have been changed.
Before You Go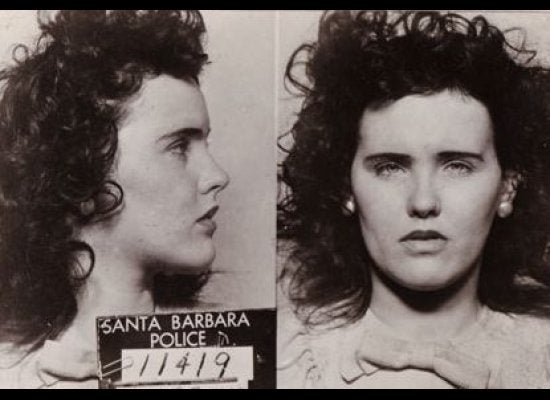 10 Major Crimes That Shocked the Nation (SLIDESHOW)
Popular in the Community