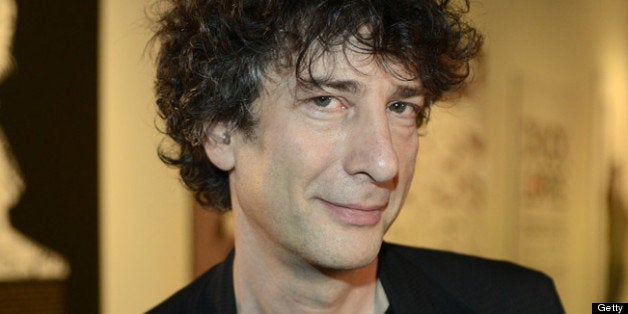 A black actor turned down the lead role in "Doctor Who," one of the show's writers Neil Gaiman said.
"I know one black actor who was already offered the part of the Doctor, and who turned it down," Gaiman wrote.
When asked to elaborate, Gaiman declined, saying the reveal "was something I was told in confidence by the actor in question ..." The Huffington Post's request for comment from BBC America was not immediately returned.
Following the announcement of Matt Smith's "Doctor Who" departure, there was a mass amount of speculation about who his replacement would be. Would the new Doctor be a female for the first time? A minority actor? A gay character? Oscar-winner Helen Mirren said it's time to shake it up.
"I'm not going to be the first female 'Doctor Who.' No, no, no. Absolutely not, I absolutely wouldn't contemplate that ... but I do think it's well over-time to have a female 'Doctor Who' ... I think a gay, black female 'Doctor Who' would be best of all," Mirren told "Daybreak."
"Does that mean I'm disappointed by Peter? No, just excited to see what kind of Doctor he makes," he wrote.
"Doctor Who" 50th anniversary special airs on Saturday, Nov. 23 on BBC America.
PHOTO GALLERY
"Doctor Who" Season 7
Calling all HuffPost superfans!
Sign up for membership to become a founding member and help shape HuffPost's next chapter