They've become two of the most beloved Donald Trump supporters on the campaign trail: Diamond and Silk, or Lynette "Diamond" Hardaway and Rochelle "Silk" Richardson.
The sisters, who now act as Trump's surrogates, have appeared on his behalf at numerous rallies, touted Trump on TV news shows and won lavish praise from the candidate himself. In their YouTube videos and media appearances, Diamond and Silk rail about the perils of immigration. They support the border wall and the mass deportations and the ban on Muslims that Trump has proposed, despite criticism that Trump's platform is racist and unconstitutional.
The two sisters, prompted by Friend, accused immigrants of demanding services and civil rights and somehow depriving Americans of those things.
"It's time for the American people to be taken care of," said Silk in the interview, first reported by Media Matters. "It's time for somebody to look out for the American people, and that's what we love about Donald Trump. Everybody wants to be mad at Donald Trump, but at least he listens to the American people."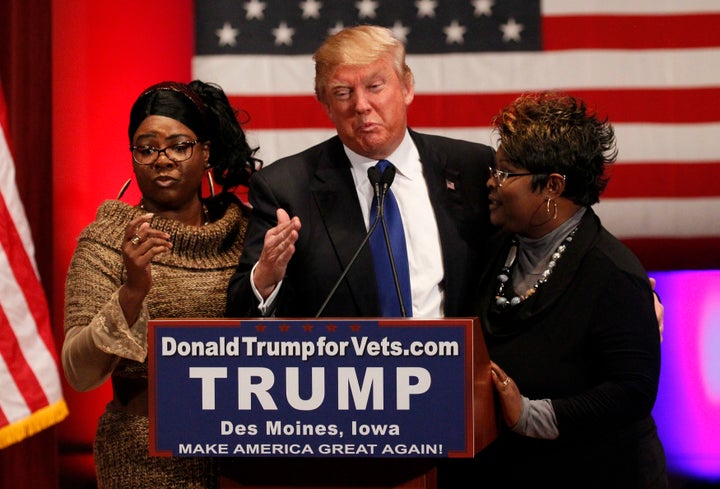 When he's not interviewing other Trump supporters, Friend writes a blog, The Realist Report, where he spouts racist and anti-Semitic views. He also cites Hitler and Goebbels as his inspirations.
"The only real, authentic kind of Americans there are, considering the racial group that settled, built, founded, and developed this once great nation, are those of White European descent," he wrote recently.
Friend has said that intermarriage between races will result in "white genocide." But he kept his views on race under wraps during the interview with Diamond and Silk and agreed with most of what they said.
"People are tired of being under- or unemployed. We need to bring back good jobs, opportunities for people to be gainfully employed," said Silk. "People are tired of his divide in our country. It's time to bring back spirit, it's time to unite. Remember, this is the United States, not the Divided States, so it's time for us to come together."
HuffPost has reached out to the sisters to ask how they feel about speaking with a man who openly calls white people the only "real" Americans.
This is not the first time that a prominent white nationalist and anti-Semite has engaged one of Trump's surrogates for an interview. Earlier this month, Trump's son Donald Trump Jr. spoke to the white nationalist James Edwards about his father's immigration platform. Edwards was able to interview Trump Jr. because he was broadcasting his radio show from inside a Trump rally.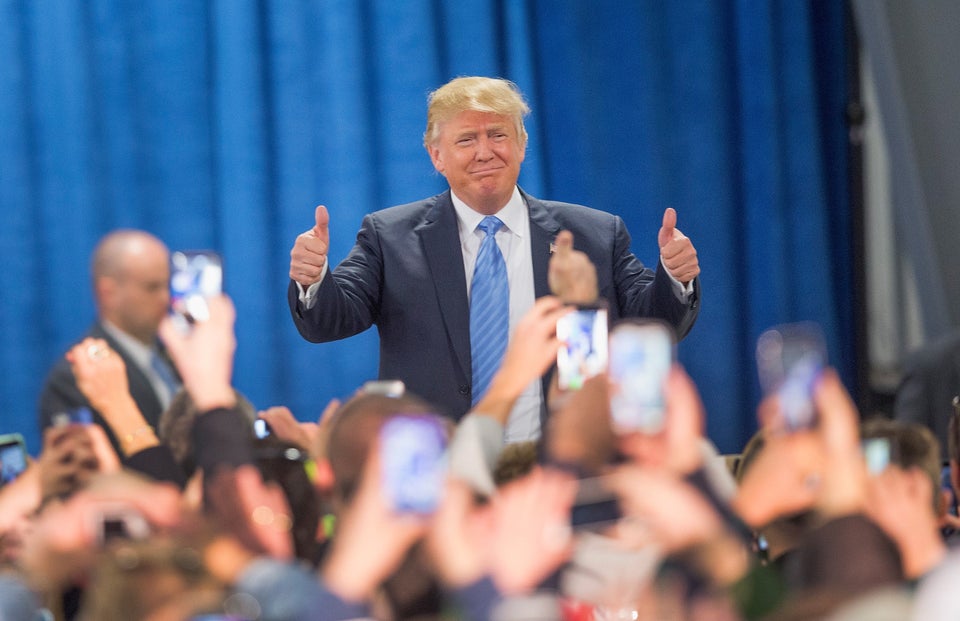 Donald Trump On The Campaign Trail
Popular in the Community