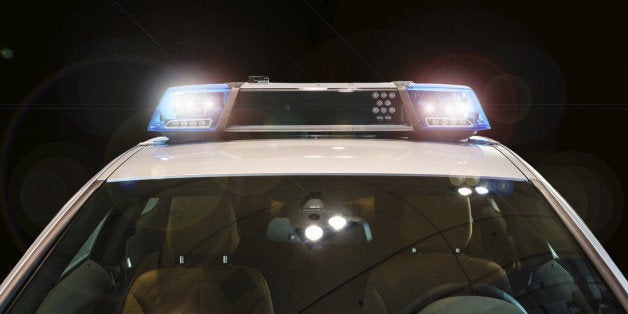 (Reuters) - Black automobile drivers in Connecticut are stopped by police at far higher rates than white drivers and by a very wide margin in several places, according to a study released on Tuesday.
The year-long study of police traffic stops found a dozen police departments where racial and ethnic disparities were so extreme that they "may indicate the presence of racial and ethnic bias," according to the report.
They included East Hartford, New Haven, Manchester, Hamden, New Britain, Meriden, Newington, Stratford, Norwich, Waterbury, Wethersfield and Windsor, it said.
Other departments with "significant" racial and ethnic disparities among traffic stops were Groton and Granby along with State Police Troop H in the Hartford area and Troop C in Tolland, it said.
The data was collected from nearly every police agency in Connecticut's 169 towns from October 2013 to November 2014.
Overall, of the 620,000 traffic stops statewide, 13.5 percent of the drivers were black and 11.7 percent were Hispanic.
U.S. Census statistics show 8 percent of the state population is black and 9.7 percent is Hispanic.
The data was gathered in response to allegations of widespread racial profiling by East Haven police, which led to a U.S. Department of Justice probe and resulted in criminal indictments.
It was compiled by Central Connecticut State University's Institute for Municipal and Regional Policy and the Connecticut Economic Resource Center Inc, a nonprofit economic development agency.
Werner Oyanadel, executive director of the Latino and Puerto Rican Affairs Commission, said using the traffic stop as a measure constituted a comprehensive look at the issue of racial profiling.
"What we have done here in Connecticut with this report can become a national model emulated in every state to help stop racial profiling," Oyanadel said.
A report by the Justice Department earlier this year found traffic stops played a significant role in racial tensions in Ferguson, Missouri, where riots broke out last summer after a white police officer fatally shot an unarmed black teenager.
The Justice Department said it found the mostly white police force routinely targeted African Americans for arrests and ticketing in part to raise revenue for the city through fines and fees.
Scot X. Esdaile, head of the Connecticut NAACP, said the organization felt "vindicated" by the report.
"It's clear there is a pervasive problem with racial profiling in the state of Connecticut, as black leaders have been insisting for many years," he said.
(Editing by Ellen Wulfhorst and Eric Walsh)
Calling all HuffPost superfans!
Sign up for membership to become a founding member and help shape HuffPost's next chapter