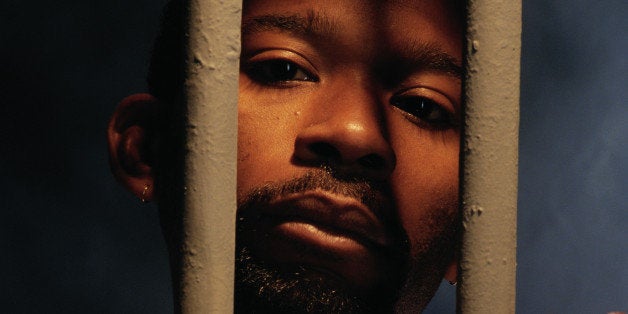 Black History Month is more than just acknowledgement in a newspaper or a special program at the kids' school. It's an opportunity to reflect on how far Black people in the United States have come in their struggle for justice and equal rights, while not forgetting the scores of women and men whose lives have been destroyed by our biased judicial system. The mass criminalization of millions of men and women, mostly people of color who are imprisoned for small infractions, creates a group of second-class citizens who are unable to rebuild a life for themselves even after serving their time.
In 2013, the labor movement passed a resolution recognizing that mass incarceration has become a big business whose product is low wages and ruined lives, and we decided that it's time for labor to join forces with our allies in the criminal justice community and fight back. Together we are working toward achieving a reformed criminal justice system that offers formerly imprisoned people an economic path forward and restores voting rights -- and we are already winning battles. Last year, California passed Prop 47, a ballot measure that reduced the classification of some low-level nonviolent crimes from felonies to misdemeanors. The crimes covered by the proposal include things like minor drug possession and petty theft, minor offenses that should not define or destroy an individual's life.
Mass incarceration is not only a civil rights issue, it's an economics issue. AFL-CIO President Richard Trumka traveled to Los Angeles before Prop 47 passed to shed some light on the situation. He noted that one-third of African American men will serve time in federal prison during their lifetimes. That's an incarceration rate five times greater than that for white men, even though studies have shown that white men and black men commit crimes at roughly the same rates. Once those men and women get out of prison, they have a harder time finding employment and housing due to their arrest records.
The labor movement is a movement of second chances and firmly believes our criminal justice system needs to offer people another chance to contribute to our society. The AFL-CIO staunchly opposes harmful policies like mandatory sentences for nonviolent crimes and we support programs that help people reintegrate into their communities, such as job training, education, probation and parole. If we are going to raise wages for all workers, we have to ensure that everyone has a fair shot at earning a wage.
Black History Month might have just come to an end, but the struggle to ensure that African Americans have a fair shot lasts until there is equity in our criminal justice system. Let's focus on ensuring that every member of our communities has a shot at charting his or her own path forward. It's time for us to wake up, come together and strive to create a criminal justice system that works.
Popular in the Community