One African-American family is coming forward about the racist acts that drove them out of Orange County, Calif. Unfortunately, their experience is not an unfamiliar one for the predominantly white area.
The family, whose names are not being revealed for safety reasons, moved to Yorba Linda in May 2011 because they thought it was a safe neighborhood. But as soon as they got there, they were targeted.
First, they were awakened in the middle of the night as rocks shattered the windows of their house, the OC Weekly reports. Then, they found all eight tires on their two cars had been slashed.
They filed a police report and assumed juveniles randomly targeted them, CBS reports. Soon after, their six-year-old son related a story of classmates who said he couldn't play with them because he was black. He also said a kid told others that they could not talk to the boy because he was black.
A year after they moved in, their young adult son revealed that people would often shout the "N-word" racial slur as he rode his bicycle to work.
Finally, in October, as the father was pulling his car into the driveway, he said someone directed pellets of acid at him, damaging his car.
"My life felt threatened at that point," the father told CBS. A few weeks ago, the family moved out of Orange County altogether.
In response, the Orange County Human Relations Commission said it intends to share the story with local politicians and conduct listening sessions with African Americans in the county, the Los Angeles Times reports. African Americans make up no more than two percent of the county and only one percent of Yorba Linda.
The commission has fielded 19 similar reports of discrimination against black families in Orange County so far this year, KPCC reports. This reflects a steady rise over the last two years.
The Southland's growing racial diversity, coupled with the economic downturn, has fostered a welcoming environment for hate groups in the area, according to the Southern Poverty Law Center (SPLC).
This hate map from the SPLC shows that California, with 84 hate groups, has the largest number of active hate groups nationwide.
Related
Before You Go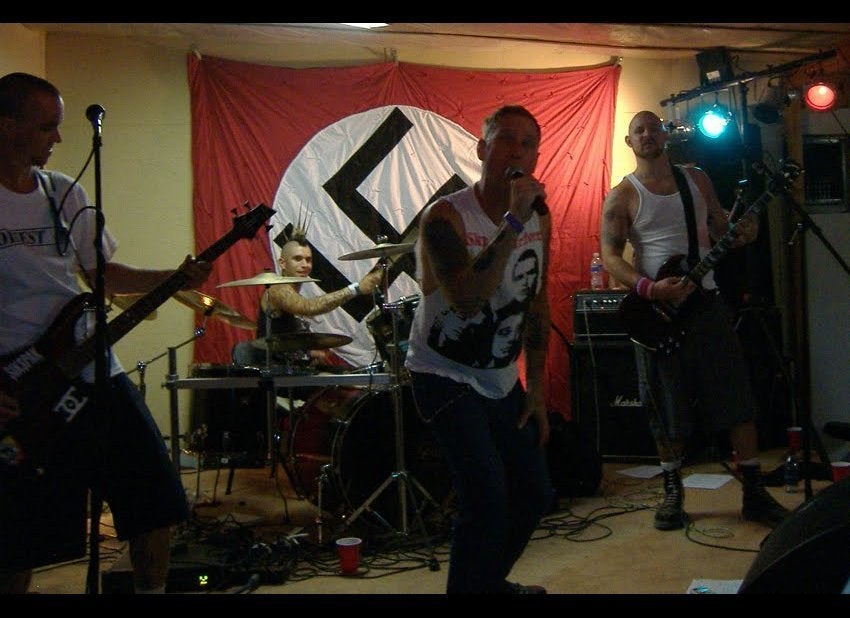 Wade Michael Page In Hate Music Bands
Popular in the Community