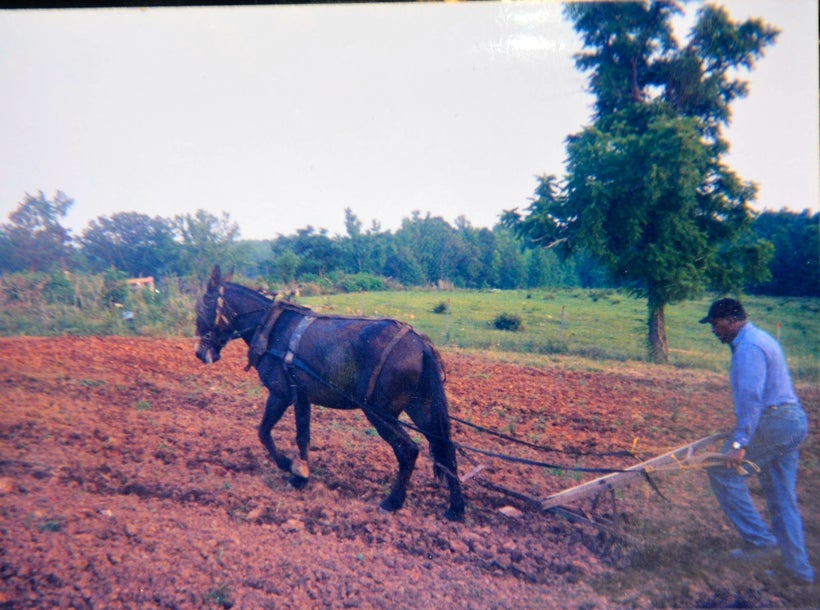 Black Farmers Convene in Mississippi; Huge Obstacles Remain
In the constant stream of controversy and troubling behavior flowing from the Trump administration American farmers seem to be forgotten, overlooked or shut out.
Along with so many other important matters, black farmers' concerns appear to fall at the tail end of the lowly status granted farmers in general. For all the rivers we have crossed, all the setbacks we have endured, we now face possibly our greatest challenge of all. We simply get no attention or acknowledgement from the current leadership.
This lack of concern is most clearly show in the delayed appointment of Sonny Perdue as Secretary of Agriculture. Of course the top job at the Department of Agriculture (USDA) was among numerous important positions the White House took its time filling. But it raises the question of whether the slow action was an intentional way of sending a message to the red states, otherwise known as Trump's base.
It is stressful that we have gotten little indication of where we stand. Black farmers are simply left out. Our voices are not heard on racial developments such as the deadly confrontation at Charlottesville or general public discussions on mainstream media outlets.
Black farmers have plenty to say. In fact, it is impossible to talk effectively about issues of the economy, racial fairness, labor and employment or social progress in the United States without including the voices of black farmers.
More than any other group in America's history, we have been central to its agricultural pursuits. Our fate as a people has been deeply engaged in farming as a way of life, by force for the greater portion of American history and later by choice and connection to our ancestry. It could even be said that we who continue to live on and work the land are honoring our ancestors and our heritage. Even in bondage they created the foundation of our most solid legacy--agriculture
The unfortunate Charlottesville episode could have been a setting for the President to recognize farming as America's most critical enterprise and black farmers as a major engine driving that industry. Plantation slavery paid for the elite university Jefferson built there. It funded the book collection Jefferson sold to the nation to start the Library of Congress. Surely human property enabled slave owning Founding Fathers to meet in Philadelphia and create our nation.
It was disgraceful for the leader of the free world to declare there were "good people" among the Ku Klux Klan and others raging against racial fairness at Charlottesville. The KKK has caused more harm to black people than anyone--by lynching, degradation, rape, fear, and torture. Instead of using the moment to heal old wounds, Trump chose to divide America even more.
Americans need to know about the alarming number of vacancies at USDA. That is true of other federal agencies and departments, but none of those are deeply invested in feeding the nation.
At stake for black farmers is the movement toward correcting the effects from many years of discrimination and inequality. Much work is yet to be done.
We are losing ground in the fight for equality at USDA, after some stunning success in the Obama years. For decades, black and other minority farmers were discriminated against by the USDA in its farm lending and subsidy programs. This injustice was well documented in a USDA Civil Rights Action Team report (CRAT) in February 1997. The report confirmed what we knew, the civil right office at USDA was effectively closed for business during the Reagan administration, when black farmers were treated egregiously by federal personnel in field offices.
For over 20 years, I pressed Congress to include in the farm bill a designation of Civil Rights Office at a high level within USDA. Finally, it was done by naming an Assistant Secretary for Civil Rights (ASCR). Nearly a year into the Trump Administration the position remains empty. This is a clear blow to our hard-fought effort to change the racist culture at USDA. For Black Farmers the ASCR is the most important USDA position. The vacancy poses many questions for minority farmers, mainly "Is civil rights a priority issue for the Trump administration?"
When the National Black Farmers Association (NBFA) meets next week (Nov. 3-4) in Hattiesburg, a major topic will be how to combat this stalemate. Conference attendees will hear from influential speakers including Marc Morial, head of the National Urban League, Rev Jesse Jackson and others. The NBFA will be honoring its oldest member, Rev. Lovely Moore, a Virginia cattle farmer. Rod Bradshaw will be honored as Family Farmer of the Year for managing several thousand acres of grain. Civil rights activist Lawrence Lucas will receive the Chairman's Award. Mississippian Sherri Jones will receive the Outstanding Leadership award and Nadia Ruffin Farmer of the Year award.
Every USDA Secretary has addressed the NBFA conference since Robert "Bob" Bergland in the early 1980s. This year the NBFA officially invited Secretary Sonny Perdue to address our conference. He declined, his special assistant will deliver comments on his behalf.
REAL LIFE. REAL NEWS. REAL VOICES.
Help us tell more of the stories that matter from voices that too often remain unheard.
This post was published on the now-closed HuffPost Contributor platform. Contributors control their own work and posted freely to our site. If you need to flag this entry as abusive,
send us an email
.