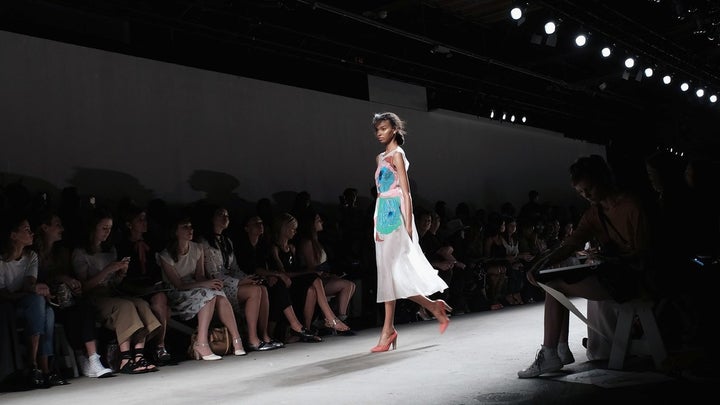 The Museum at the Fashion Institute of Technology offered a number of must-see exhibitions over the years on topics ranging from gothic glamour to body-contorting corsets. The next to put on your radar: Black Fashion Designers, which opens on December 6, and explores the creative and cultural impact that designers of African descent have had in fashion.
Spanning six decades—from the 1950s to the present—the show is organized into eight themes such as "Breaking Into the Industry," which includes pieces by New York City-based designers Arthur McGee and Wesley Tann, who faced discrimination in the '50s and '60s, and "The African Influence," which highlights the work of modern designers like Aisha Ayensu, who spins traditional Ghanaian wax-print textiles into ready-to-wear pieces. "The Rise of the Black Fashion Designer" section, pays a disco-focused homage to the '70s, highlighting Stephen Burrows's gold evening pajamas and Scott Barrie's body-conscious, silk wrap dresses. "Experimentation" presents Andre Walker's of-the-moment, deconstructed cape-jacket and Shayne Oliver of Hood by Air's gender-fluid elongated shirtdresses.
Models also take center stage. There's a flashback to the Ebony Fashion Fair, which started in 1958 and created opportunities for black models in an era of segregation, and an original short film that features a conversation about diversity led by The Washington Post fashion critic Robin Givhan with runway stars Bethann Hardison, Veronica Webb, and Riley Montana.
To mount the exhibition, Ariele Elia, FIT's assistant curator of costumes and textiles, and Elizabeth Way, curatorial assistant, spent two years deeply researching the topic. "We really wanted to revise fashion history to include designers that have been overlooked," says Elia of the inspiration behind the show. Of the approximately 75 garments in the exhibition, Elia and Way are particularly excited to showcase those by Ann Lowe—best known for designing Jacqueline Kennedy's wedding gown. "She had her own dress shop and specialized in society clients," says Way. "She was a really influential designer but, for a lot of people, she's completely unknown."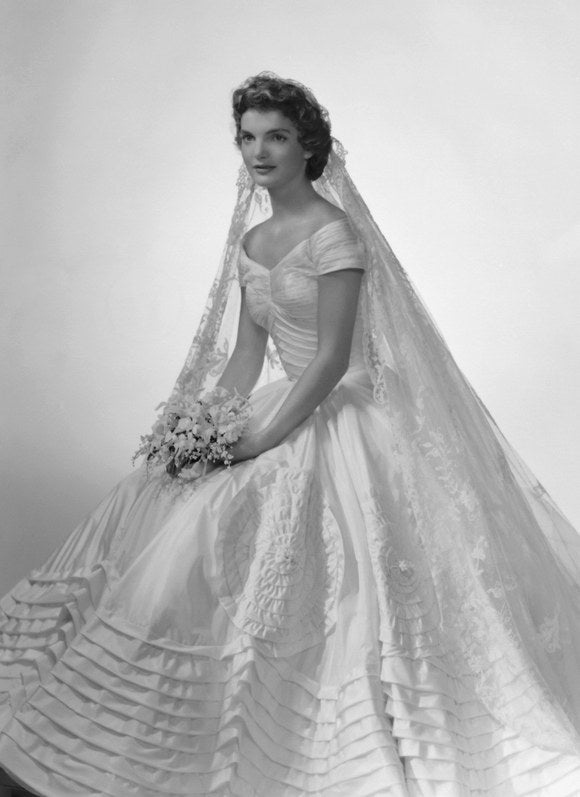 Another favorite is Olivier Rousteing, the 31-year-old creative director of Balmain. "If you look at the history of black fashion designers, they often worked under manufacturers and didn't get the credit," says Elia, pointing out that Rousteing was able to make a name for himself with his super-glam designs and #BalmainArmy of models, celebrities, and pop-culture icons.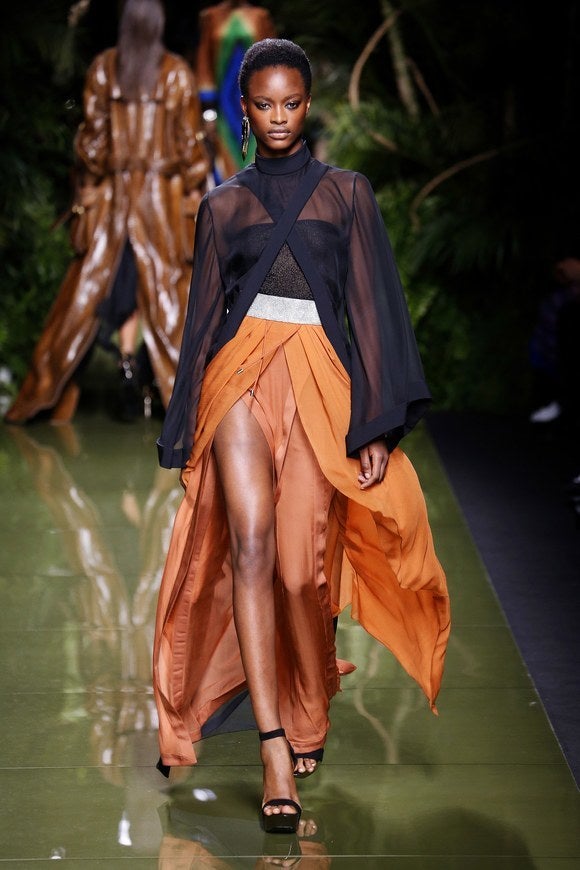 Although it's not officially open yet, the exhibition is already sparking some debate. "On the one hand it's nice to be included, because I think our voices are often overlooked but there's the question of, should we separate black designers from designers in general?" says Tracy Reese, who contributed two dresses to the exhibition and also filmed a Q&A with André Leon Talley for the museum, as well. "A lot of us feel that we shouldn't, but you have to start somewhere." Reese adds, "I'm a designer who wants to appeal to all races and as many sizes as I can cover. And I'm a designer who happens to be black."
Still, Reese and many of her counterparts would welcome more multicultural designers at the helm of major labels and filling the upper ranks of fashion. "We're underrepresented in mainstream and executive positions in retail and throughout this industry in positions of power," she says. "It helps to have champions to help open doors because I think discrimination still exists and we have to push for change."
For a new generation of emerging talent, Brandice Daniel is that champion. As the CEO and founder of Harlem Fashion Row (HFR), Daniel produces annual fashion shows that have become a platform for designers, stylists, models, and hair and makeup artists of color. Since its inception in 2007, HFR has launched the careers of more than 35 designers, including Kimberly Goldson and Meagan Wellman of M-Sew. "A lot of a designer's success comes from having the right relationships and support," she says. "I love that FIT is doing this, and fashion institutions are engaging in this type of conversation, even if it can be seen as controversial."
To keep the conversation going, FIT is hosting a Black Fashion Designers Symposium on February 6, 2017 with talks by stylist June Ambrose, designers Grace Wales Bonner, Dapper Dan, and Mimi Plange, among other influencers in the industry. The ultimate goal of the exhibition, says Elia, is to inspire creativity among up-and-comers across all ethnicities. "It's hard to become something if you can't identify and see others who have been successful in history," she says. "It's about going out and pursuing anything—not just in fashion but anything."