Donyale Luna is an iconic African-American model who helped usher in the acceptance and celebration of black beauty in the world of fashion.
While Beverly Johnson is celebrated as the first black model to grace the cover of American Vogue, just eight years earlier in March 1966 Luna was featured on the cover of the publication's British edition--thus making her the first black woman to appear on the cover of any Vogue magazine, period.
The iconic cover image shows Luna covering most of her face, which was allegedly a request of the magazine's editors to help mask her ethnicity.
A 1966 Life magazine article titled "The Luna Year" described the stunning model as:
"A new heavenly body who, because of her striking singularity, promises to remain on high for many a season. Donyale Luna, as she calls herself, is unquestionably the hottest model in Europe at the moment. She is only 20, a Negro, hails from Detroit, and is not to be missed if one reads Harper's Bazaar, Paris Match, Britain's Queen, the British, French or American editions of Vogue."
The Detroit native was indeed featured in the world's top fashion magazines and even worked under contract with the legendary fashion photographer Richard Avedon.
Luna also tried her hand at acting and appeared in several films including Andy Warhol's "Camp" and Federico Fellini's "Satyricon." And you know you've really made it big when a mannequin is made in your likeness.
Sadly, Luna's illustrious career was cut short when she passed away due to a heroin overdose in 1979. However, her trailblazing beauty has not been forgotten.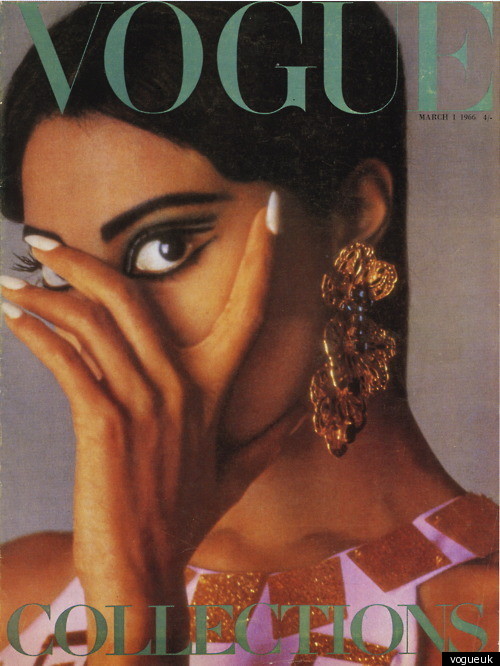 Popular in the Community