Samantha Chavez, 28, is seen in the video being handcuffed by two police officers who were on top of her as she repeatedly screamed "please stop."
According to police, Chavez was arrested around 10:30 p.m. on Thursday inside the Walmart in Altamonte Springs, Fla., WKMG Local 6 reports. Officers told the news station that Chavez attempted to bypass the long checkout lines.
Police say that after being told to get in line several times, Chavez refused and began screaming and throwing the merchandise she was carrying to the floor. When she tried to pull away from the officers they wrangled her to the floor and handcuffed her.
Chavez was charged with disorderly conduct and resisting an officer without violence. She was later released from the county jail on $550 bond.
Though police say she was trying to cut the lines, Chavez told Central Florida News 13 that she was just trying to find her sister-in-law in the crowded store.
"I came back and the lines kind of moved and I couldn't find her. Her cellphone wasn't working, the battery had died. This cop's in front of me and he's like 'no you can't go, you need to go the other way,'" Chavez told Central Florida News 13. "I'm like 'I'm just looking for my sister' and he's like 'no you have to go that way' I'm like 'but she's here, I need to find her.'"
Chavez says her arrest was "very very traumatic," telling the news station she had never been in a situation like that.
"They took me out and they arrested me for nothing in my opinion," Chavez told Central Florida News 13.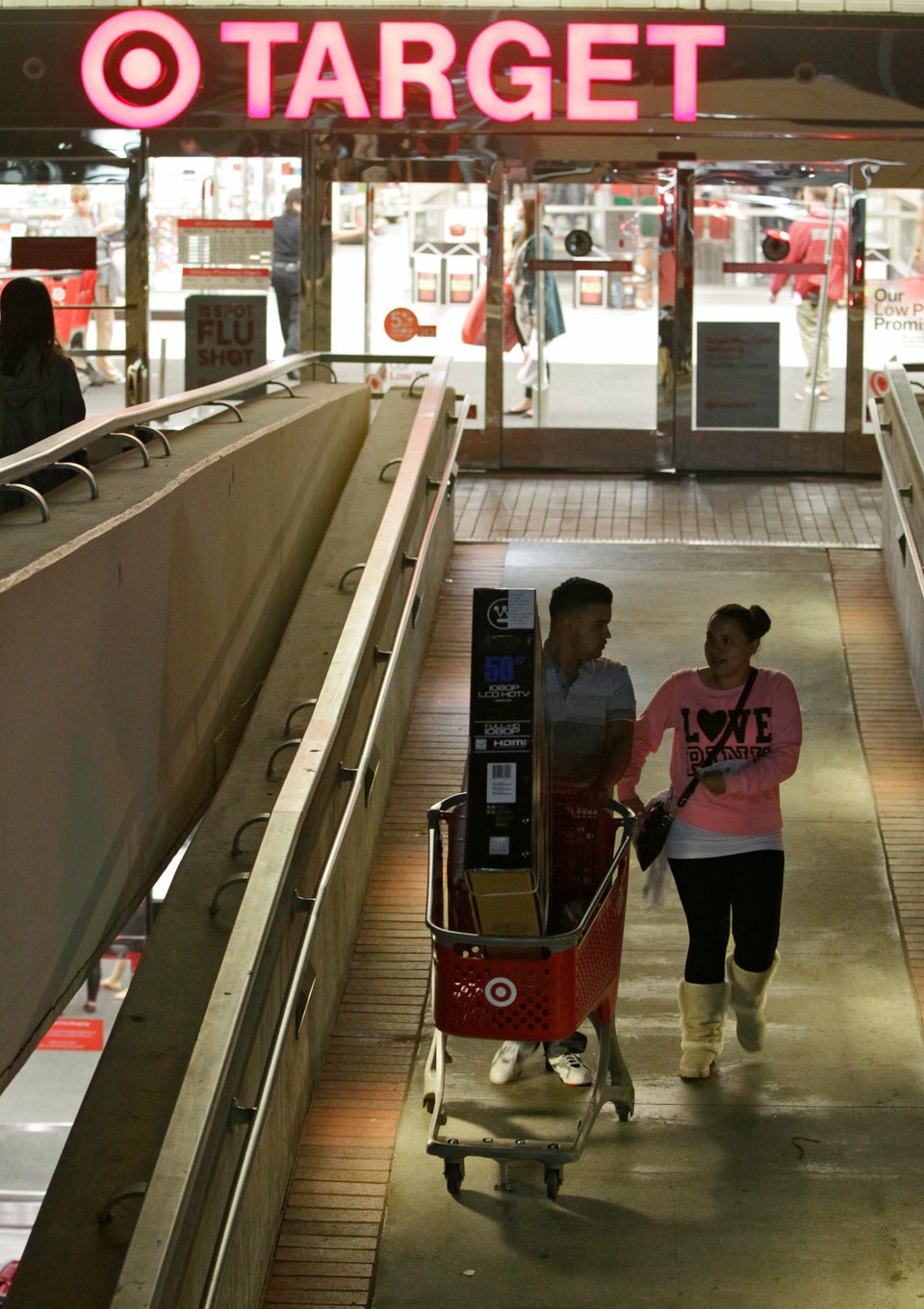 Black Friday 2012
Related