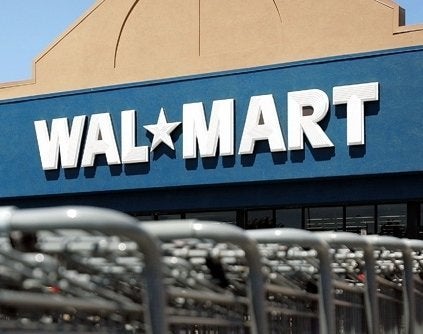 An employee was trampled to death by over-zealous shoppers who literally broke down the doors at a Long Island Wal-Mart on "Black Friday," while four other shoppers were injured during the stampede and taken to the hospital.
According to news reports, shoppers screamed, shoved and jockeyed for position while waiting for the doors to open. As the part-time stock clerk approached the doors at 5 AM, the force of the crowd physically broke through the doors and mowed down the unfortunate man. Ignoring employee pleas to clear out and exit the store, shoppers rushed about, grabbing the most sought after items on their lists. Visibly upset employees described the scene as "chaotic" and shoppers as "savages".
I found myself very disturbed by this news report. Some questions immediately come to mind. I wonder, on Christmas morning, will the recipient of those highly sought, hard fought after Black Friday purchased Wal-Mart gifts, have a clue about their true cost? Will the giver of those gifts really feel good about giving them? And, what is 70% off a person's life worth?
Was this event just a fluke, an isolated incidence of unprepared employees and over-enthusiastic shoppers? Is Wal-Mart to blame for not having proper security measures in place? Or is this just the tip of the iceberg, suggesting something has gone seriously askew in our value system?
Competition is so endemic to our culture, consumption has become a competitive sport. We've become "guerilla" consumers, stalking our "prey," engaging in strange rituals that commence in the wee hours of the morning on the day after Thanksgiving. Some especially dedicated consumers actually cut short the time they spent with their families on Thanksgiving so they could be first in line when the doors opened at 5 AM.
Am I the only one who thinks something is out of whack here? Does anybody else feel seriously manipulated by the whole holiday shopping craziness? Remember the mortgage mess we're in? Remember how we all fell for the notion that real estate prices could only go up, so we'd better get in while we could no matter whether we could afford it or not? We could always refinance later. Look how that turned out.
I have a feeling those precious 50 inch flat-screen TV's will still be around next week or even after the holidays and probably at even more reduced prices. The Chinese are busy turning those puppies out as fast as we can consume them. I don't think we need to worry about a shortage of supply. But I do think this is an opportunity to reflect on the mindset that produced the kind of tragedy that happened last week.
What happened on Black Friday is a teachable moment for all of us. While those particular shoppers represent a tiny percent of consumers, let's imagine for a moment, they reflect some aspect of us all. Even if you observed Buy Nothing Day (see video below), even if you cannot identify with the crowd mentality on display, use this moment as an opportunity to examine the value system and consciousness you're bringing to your life and how you might use this experience to re-align yourself with the true spirit of the season.
Even before the episode at Wal-Mart, I'd already decided that this year my choice is to consume less, but give more. This holiday season, my emphasis will be on giving the gift of presence instead of gifting presents. The gifts I plan to give this year cannot be packaged and wrapped, they can only be experienced. Experiential gifts are absolutely the best in my book.
For starters, here are some experiential gifts you might consider giving this holiday:
1) Give an authentic acknowledgment to the people you love.
2) Look them in the eyes and tell them who they are for you.
3) Open up communication with someone with whom you've had a misunderstanding.
4) Apologize to someone you've unfairly judged.
5) Extend kindness to a stranger or offer support to someone and expect
nothing in return.
This, I believe is the true spirit of not only this time, but of these times. As never before, we are called to reconnect with what matters. Let this holiday season be a beckoning for you to summon up the "greater angels of your nature," to come forward with the gift of your authentic presence and offer yourself as the priceless gift you are. Presence is a "being" thing. No credit cards or cash required.
Lastly, there was another event that took place on Black Friday. It's called Buy Nothing Day. In case you weren't aware or missed it, here's a short video promo and a good reminder about what matters:
Consider how you might plan to Recognize, Rethink, Revolutionize and Restore the True Spirit of the Season to your observance of the holidays this year and be sure to let us in on your ideas.