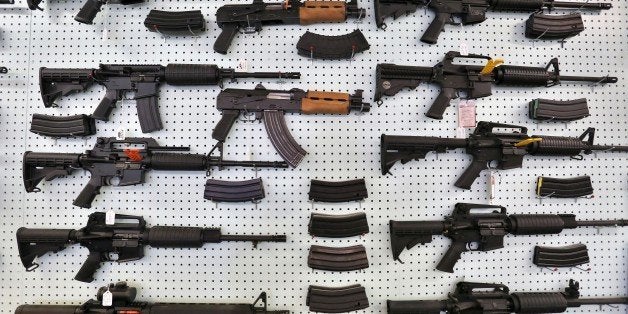 All told, the FBI's National Instant Criminal Background Check System (NICS) ran more than 175,000 background checks on Friday. The agency typically handles about one-third of that on a more normal day, according to CNN.
The record number of requests for background checks isn't surprising. In fact, it's perfectly in line with recent trends. As HuffPost reporter Kim Bhasin wrote last year:
Gun-buying after Thanksgiving is becoming something of a holiday tradition. In each of the past two years, the Federal Bureau of Investigation has reported a record number of calls for background checks for gun purchases on the Friday after Thanksgiving. A flood of 154,873 calls on Black Friday in 2012, nearly three times the daily average that year, caused outages at some of the National Instant Criminal Background Check System's call centers.
As a result of that small window, the agency had roughly 600 of its employees logging long hours to make sure it completed as many background checks as possible on Friday. "No one is allowed to take leave today," Kimberly Del Greco, an FBI manager with NICS, told NPR on Friday. The FBI even asked some former employees to help with the workload, FBI spokesman Stephen Fischer told CNN.
Related
Popular in the Community