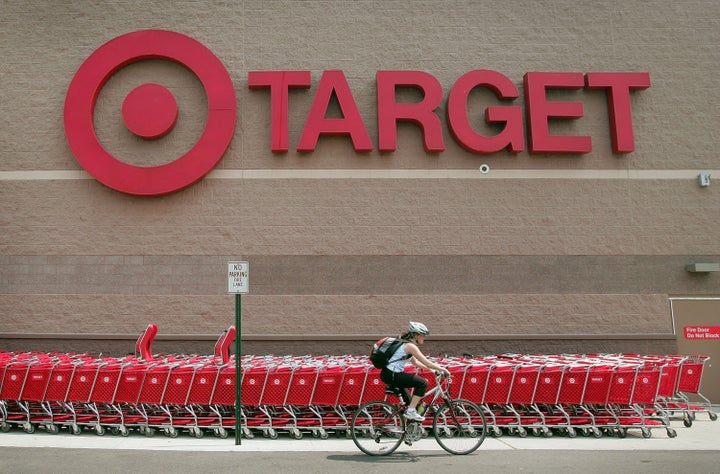 It'd have been impossible to ignore, if you were driving home from your Thanksgiving festivities or at least tuned into the news, the long lines of people camped out in front of malls, big box stores and retailers otherwise, waiting patiently for the doors to open and thus begin Black Friday. And while the eager consumers have been easy targets for jokes and criticism from late night hosts, twitter comedians and those Pilgrim-saluting traditionalists that sat comfortably in their living room and looked down on those that forwent vaunted family time to get in early shopping, the coupon-driven pandemonium is less a joking matter than a symptom of the desperate economic situation so many Americans are facing this holiday season.
Black Friday, for many stores and customers, became pitch Black Thursday night, as big box chains such as Best Buy and Toys R' Us welcomed in shoppers on Thanksgiving evening; other stores opened in the wee hours of the morning, with people lined up on the sidewalk in the cold to get first crack at sales. What those who criticize and poke fun at the deal-starved camper don't consider is that many of them weren't there for the sport of it -- it's a necessity.
With massive unemployment draining consumer spending, Americans are searching for every deal they can get. The twisted part is that to get them, they're forced to sacrifice their nights of sleep and warm beds to sit outside the massive chain stores that have closed down so many small businesses, to buy products that are generally produced overseas.
It's a sick system that robs middle class Americans of their money, then forces them to pay with their time to grab a sliver of that cash back. It almost seems like a premise of an Onion article, especially in light of the fact that higher end retailers are doing far less Black Friday promotion than in past years, knowing their wealthier consumers don't need much help these days.
Still, regardless of whether it's done at mom and pop shops or three-story megastores, consumer spending drives our economy. So what's been especially disappointing is how much of the left has responded to the Black Friday madness with disdain.
While I've been a great admirer of the efforts of Occupy Wall Street, including their "Move Your Money" push to drive deposits from big banks to community credit unions, their boycott of spending today is ill-conceived. Great structural inequities in how businesses compete must be addressed, but in the immediate future, a strong retail holiday season will only mean good things for the economy, stifling job cuts and maybe even spurring hiring. If possible, it's very important to buy American made goods at small stores, but for many, that's simply -- and sadly -- not an available option.
In fact, while it may seem silly at first to compare those camping out in Occupy sites throughout the world with those that spent the night under tents in front of stores, aren't they both just looking for a fair shot in this economy? Both groups, it seems to me, are victims of the vast inequities of our system today -- right down to the pepper spray assaults.
So sure, pundits, criticize these shoppers all you want. But when you start talking about the plight of the 99%, the same people you make fun of are the people for whom you purport to care.
Popular in the Community