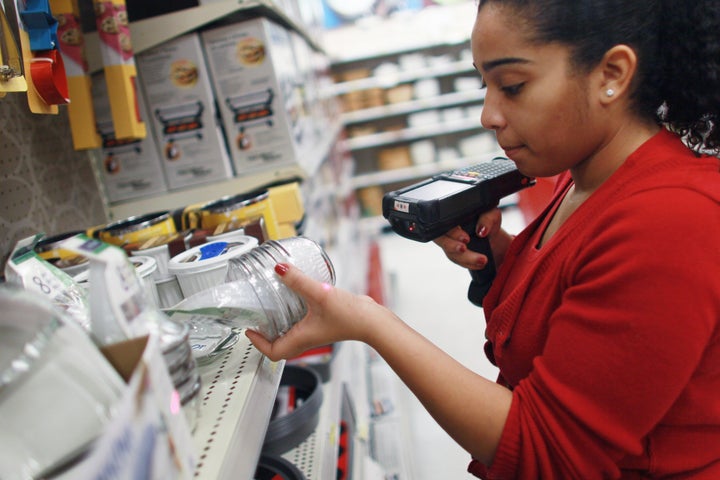 WASHINGTON -- Last year, for the first time in her life, Ayanna Roach missed Thanksgiving.
The 23-year-old was working at an Old Navy store in the Flatbush neighborhood of Brooklyn while her extended family feasted on turkey and stuffing in East New York. Roach's shop was one of roughly a thousand in the Gap, Banana Republic and Old Navy family that opened for normal business hours on Thanksgiving.
When a manager asked for volunteers to work the holiday, Roach had offered to take the morning shift because she needed the hours. But she wound up with a shift smack in the middle of the day, a holiday loss that wasn't worth the overtime pay on her sub-$9-per-hour wage, she said.
"They don't seem to care about the employees and the family time," Roach, a Penn State University graduate who now works at a bank, said of the retail industry generally. "They care about the money."
More and more workers like Roach, as well as their managers, are losing their Thanksgiving holidays to what industry watchers have dubbed "Black Friday creep." As retailers try to maximize profits on the Friday after Thanksgiving, the most frenzied shopping day of the year, store employees are discovering that opening times move in only one direction -- earlier and earlier -- and that a job that generally provides low pay and scant benefits now requires personal sacrifice as well.
At many clothing and big-box chains, Black Friday has already leaked into Black Thursday.
Gap Inc., the parent company of Old Navy, will have 1,100 stores open on Thanksgiving, roughly the same number that opened their doors last year, according to Liz Nunan, a company spokeswoman. Gap Inc. has been testing Thanksgiving hours for just three years now. According to Nunan, the company has little choice but to open early again.
"The response from customers has prompted us to continue opening stores on Thanksgiving," she said.
Target, which has more than 350,000 employees and is the second-largest American big-box retailer (behind Walmart), will be letting shoppers in at 9 p.m. Thursday, marking the first time the chain has opened on Thanksgiving Day. Meanwhile, Walmart and Sears will start their Black Friday deals at 8 p.m. Walmart's doorbuster deals began at, at 10 p.m., last year.
Thanksgiving openings are becoming so much the norm that electronics retailer Best Buy seems like a model of restraint by comparison, not requiring most workers to come in until shortly before an opening time of midnight on Black Friday, as the company did for the first time last year.
"Our goal was really this holiday to be able to give employees time with their loved ones. That's why we're opening at midnight," said Erin Bix, a company spokeswoman. If summoning employees to work before the tryptophan has worn off still seems cruel, Bix noted the more aggressive hours of Best Buy's competitors. "We had full knowledge other retailers would open earlier," she said.
About one-quarter of all Black Friday shoppers were in the stores at or before midnight last year, compared with just 3 percent in 2009, according to Ellen Davis, vice president at the National Retail Federation, an industry trade group. Echoing retailers themselves, Davis said many companies are opening earlier out of fear of losing ground to competitors.
"The customers are driving the bus," Davis said. "If customers weren't shopping on Thanksgiving night, retailers wouldn't be open. ... Some who didn't open at midnight [last year] may feel they lost out on market share."
Workers have tried to push back against the earlier opening times, to little avail. Dozens of petitions sprouted at Change.org this month urging big-box retailers and other stores to preserve the holiday for employees, most notably a petition aimed at Target that garnered more than 350,000 signatures but apparently didn't sway management.
Roughly one-third of Target's store employees will be clocking in on Thanksgiving, earning overtime pay for the holiday as well as bonus differentials, according to Molly Snyder, a Target spokeswoman. Many of the company's employees are "excited to work on one of the busiest shopping weekends of the year," Snyder said. "We've heard from many stores that they had more team members volunteer to work than they had available shifts."
Indeed, many workers are pouncing on the opportunity to trudge into work after a Thanksgiving feast, for reasons that may speak to the broader challenges of making a living in the retail industry. Earning pay that tends to hover not far above minimum wage, some workers appreciate the extra shift and the time-and-a-half pay that goes with sacrificing a chunk of one's holiday. (Many store managers, however, would not be eligible for overtime pay as salaried employees.) As one retail-labor activist told HuffPost last year, "hours are the new bonus," with employees asking for more work even as companies bring on temporary seasonal help.
Much like the strikes and protests expected to hit Walmart stores across the country on Black Friday, the readiness to labor on Thanksgiving is a symptom of the larger squeeze put on the industry's workers, argues Yana Walton, spokeswoman for the Retail Action Project, a group that advocates for rank-and-file retail employees.
"Everyone is part-timed to death at these stores," Walton said. "When they sign up for these shifts, it's 'I don't get enough hours, I'm dying for hours, so I'll work these shifts.' Until we do something to stop the part-timing of the workforce, we're going to see this happen."
"Workers want to stop this before it becomes an absolute standard to work on Thanksgiving," Walton added.
Having trouble making ends meet in the retail industry? Tell us about it. Email dave.jamieson@huffingtonpost.com.
Although retail companies have rebounded during the economic recovery, wages in the industry remain low compared to other sectors, with the average full-time sales worker making just $21,000 per year, according to the Bureau of Labor Statistics. Many workers go without health insurance or other basic benefits like sick days.
Demos, a left-leaning think tank, released a report earlier this week that found large retailers could afford to pay employees a baseline salary of $25,000 for full-time work, which would lift 700,000 people out of poverty, while still remaining profitable. Because low-wage workers have little choice but to spend the money they earn, those higher paychecks would lead to 100,000 new jobs, the study said.
"Retail is a huge and growing industry," said Catherine Ruetschlin, the study's author. "There's a tension between how much we rely on retail and how retail isn't stepping up to do what it can to feed back into the economy." Many large retailers could cover such wage increases with the money they currently devote to stock buybacks, she said. "It [would be] a transfer of money from profit earners to low-income wage earners, who will then go out and spend it."
Davis, of the retail trade group, said that she had the Demos report on her desk but hadn't read through all its findings yet. "The idea that the average American could stomach a price increase when they're going shopping might not jibe too well with the average family," Davis added.
A Banana Republic worker whose New York City store will be open on Thanksgiving said a sign-up sheet has been hung in an employee area of the shop asking for volunteers. He said he suspects many will work the holiday because they need the cash.
"The way retail is going, they're forcing people into schedules like this -- not offering good wages or good hours or even benefits," said the employee, who works on store displays and requested anonymity to speak freely.
As for his own holiday, he said he had requested the day off, though he added that he wouldn't be surprised if a manager asked him to come in if they don't get enough volunteers. He isn't optimistic about Thanksgivings to come.
"In a few years, it might be 'Black Week,' where everybody is working the whole week," he said. "That's the direction it's going."
Correction: This story originally said Walmart was opening at 8 p.m. on Thanksgiving. The company's Black Friday deals began at 8 p.m., but many of its stores were open throughout the day.
Related
Before You Go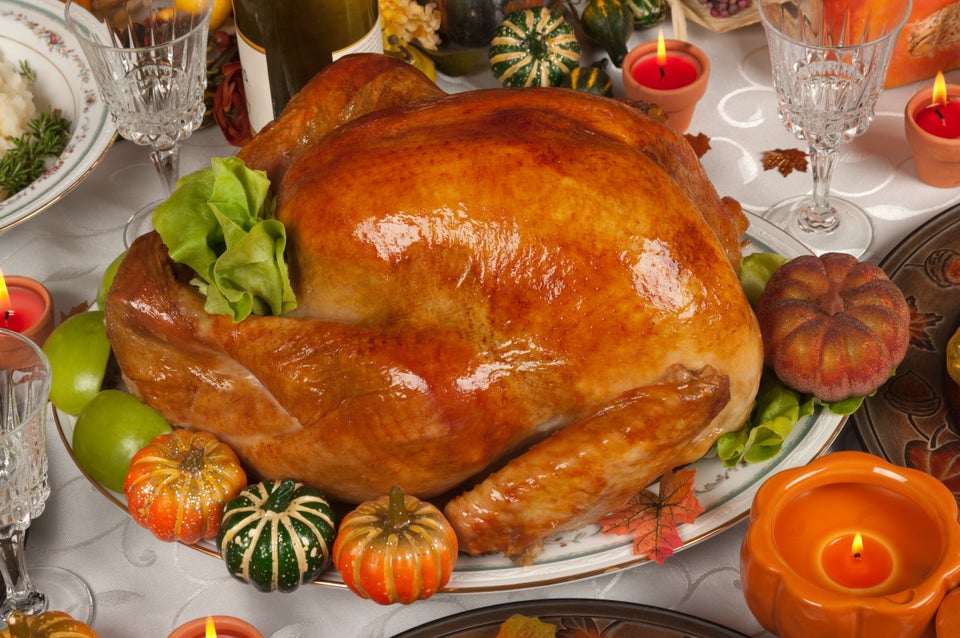 What Thanksgiving Dinner Cost in 1912
Popular in the Community