The aggressive push to get people in the doors of America's biggest retailers on Thanksgiving may be going awry, according to a new survey.
A poll released Monday by the University of Connecticut had similar findings -- nine out of 10 respondents in that survey said they wouldn't shop on Thanksgiving Day.
What's more, the share of Thanksgiving weekend customers planning on shopping on Black Friday is also down 10 percent from last year, according to the Deloitte survey.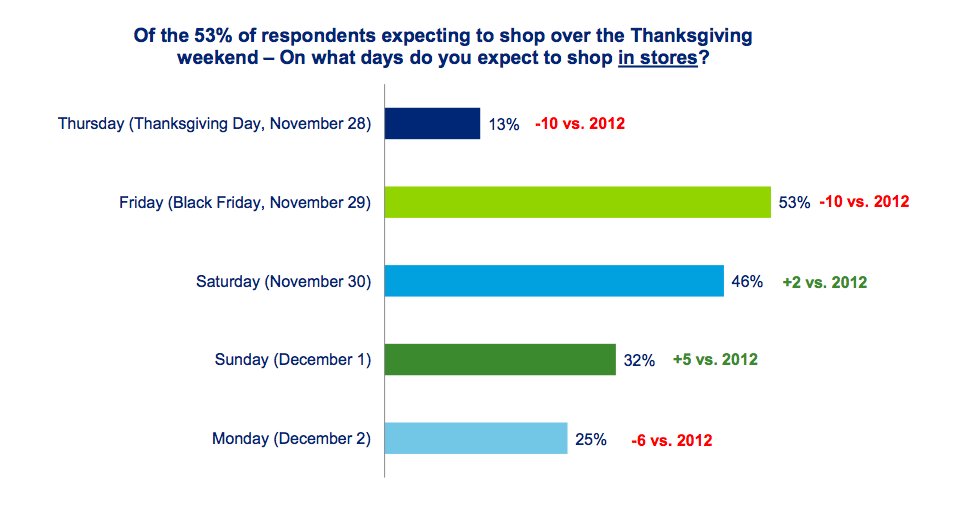 The surveys' findings come as retailers prepare for a holiday shopping season that's starting earlier than ever. Stores like Walmart, Kmart, Target, Best Buy and others are offering Black Friday deals earlier on Thanksgiving Day than in years past.
Though the "Black Friday creep" is nothing new, the stakes for retailers are higher this year, since the holiday season is six days shorter than usual due to calendar quirks. That's six fewer days of potential shopping, and since stores make anywhere from 20 to 40 percent of their annual sales between Thanksgiving and Christmas, many companies are feeling the pressure to get Americans into stores early.
Opening on Thanksgiving worked well for Walmart last year. The retailer processed almost 5,000 transactions per second during the "high traffic period" from 8 p.m. to midnight on Thanksgiving Day, the company said in an email to reporters.
But while customers are clearly showing up to stores on Thanksgiving Day, they're not necessarily happy about it.
Workers and shoppers have vented their outrage at stores on company Facebook pages and in online petitions, slamming them for forcing staffers to work on Thanksgiving and injecting consumerism into a time typically reserved for family.
Even some shoppers who appreciate a good Black Friday deal have argued that stores are ruining the holiday by pressuring them to shop on Thanksgiving or risk missing out on savings.
As the Deloitte survey indicates, the fear of missing a good deal may not be enough to get shoppers to show up in stores on Thanksgiving or over the weekend. Fifty-nine percent of shoppers said they plan to stay home over the holiday weekend in order to avoid crowds; that's up 10 percent from last year.
HuffPost Readers: Will you be working retail on Thanksgiving Day? Email us here to share your story. Tell us where you work, what you'll be doing that day, and how you feel about working on Thanksgiving. Let us know if you want to remain anonymous.
Before You Go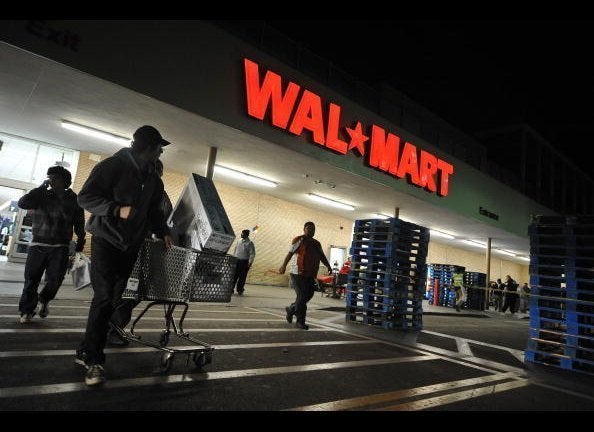 Thanksgiving 2013 Store Hours
Popular in the Community