Imagine leaving the Thanksgiving dinner table at 6 p.m., still strung out on tryptophan, to hop in line at the mall and wait until midnight to buy a big-screen TV you don't really need. Ask me, and I'd tell you it sounds like my worst nightmare. But for thousands of Americans, it's a highly anticipated holiday tradition.
However, Black Friday isn't exactly the mega-savings shopping holiday that retailers would have us believe. In fact, thanks to the proliferation of year-round deals and a shift from in-store to online discounts, Black Friday has been dying a slow death in terms of value.
But that hasn't stopped millions of shoppers from shelling out record amounts of money anyway.
"The deals on Black Friday are not significantly different from any other time."
Black Friday Isn't Dead (Yet)
Spending on Black Friday had a meteoric rise from $26 billion in 2005 to $67.6 billion as of 2015. Online sales, in particular, have grown in recent years; retailers pulled in an all-time high of $6.22 billion in online sales alone in 2018, a 23.6% increase over the previous year.
However, competition among retailers and an oversaturation of deals mean ads are leaked increasingly earlier and discounts have become less competitive.
"Black Friday begat Cyber Monday, which begat Cyber Month," said Annemarie Conte, deputy editor for Wirecutter. "This year is especially intense ― Thanksgiving is on the later side, so it shortened the post-Thanksgiving gift-shopping window. That means that we were starting to see deals surface in early November."
In fact, the best deals aren't actually on Black Friday. With the addition of Cyber Monday, Super Saturday and pretty much every other day of the year you can find deep discounts, Black Friday deals aren't as compelling as they once were.
"Retailers have conditioned the consumer to believe everything's on sale every day, which means the deals on Black Friday are not significantly different from any other time," Steven J. Barr, consumer markets leader for PwC, told The Washington Post in 2017.
After years of competition prompted stores to extend holiday hours and open their doors earlier and earlier on Thanksgiving day, they're beginning to reverse the trend. TheBlackFriday.com has so far confirmed that 74 retailers plan to stay closed on Thanksgiving, including H&M, Nordstrom and TJ Maxx.
Some are rejecting the concept of Black Friday altogether. REI, for instance, will remain closed through Black Friday for the fifth year in a row and is encouraging shoppers to enjoy the outdoors instead via its #OptOutside campaign.
The Best Black Friday Deals
Even though many consumers are catching on and skipping the Black Friday shopping madness, millions ― maybe yourself included ― still plan to get a jump on holiday shopping Thanksgiving weekend.
So where are the best deals? Fortunately, mostly online. "If you're not up at 4 o'clock in the morning on Black Friday, don't worry about it," said Sara Skirboll, shopping and trends expert for RetailMeNot. "You can still find deals all week long from the comfort of your couch."
Regardless of whether you shop in-store or online, if you're going to drop some cash on Black Friday, here's what to buy.
Smart home accessories: "As Google and Amazon battle it out over whose smart home device ecosystem you'll (literally) live in, the discounts on their devices should be considerable," Conte said. Amazon products, especially, should be available at a steep discount ― good news if you missed out on Prime Day.
Audio: This is a particularly tough category to shop on Black Friday, according to Conte. "It's easy to get lost in the numbers and letters of audio gear like headphone models and accidentally buy something you don't want or can't use," she said. For example, the Sony SRS-XB22, SRS-XB32 and SRS-XB42 share nearly the same model numbers and many of the same features, but the SRS-XB32 is the only one that Conte's team believes is worth buying.
Other electronics: Skirboll said that electronics in general will sell out the fastest on Black Friday weekend. "If you see a good deal on TVs, computers or phones, pick them up immediately," she said, noting that electronics will be heavily discounted, up to 40%.
Appliances: Appliances are also one of the best things to buy on Black Friday. "This is because retailers make more mass orders than they usually stock, and prices drop 40% to 50% lower than normal retail," Skirboll said. Look for deals on items such as coffee makers, electric skillets, slow cookers, toasters, deep fryers, blenders and rice makers.
Winter apparel: This is something that gets discounted around this time of year, according to Skirboll, who says you can expect to find discounts upwards of 40% off.
Sneakers: "Blame it on slow sales in September and October," said Skirboll, "but sneakers tend to take a price dive in November, making them one of the best things to buy during Black Friday." You can expect to find 20% to 30% off prices.
Designer handbags: Skirboll said that in the past, the most common reduction bracket for Black Friday in this category was 30% to 40% off. "Shoppers scored an average of 34% off top brands like Stella McCartney."
The Worst Black Friday Deals
Since there's a good chance that despite your best judgment, you'll open your wallet on Nov. 29 (I will), make sure you aren't totally duped by the marketing magic. Here are a handful of items that you should steer clear of on Black Friday.
Furniture: "You may find ads for doorbuster deals on furniture from your local department stores or retailers, but don't give in to the hype," Skirboll said. Black Friday isn't the time to buy these items. "Indoor furniture prices are lowest in January and July through August, while the best discounts on patio furniture happen between August and September."
Gaming consoles: Although you might find some savings on the latest gaming consoles during Black Friday, you should hold off. "These sales are usually just bait and you'll actually find the best deals the week before Christmas as a last-minute push," Skirboll said. And don't worry about them selling out ― there's plenty of inventory on these items this year.
Spring airfare: Contrary to popular belief, buying airline tickets far in advance does not always get you the best price, Skirboll said. She suggested waiting until after January to purchase airline tickets for travel in April and beyond. "The optimum window to lock in airfare for this time of year is about six to eight weeks out."
Gift cards: They might make good stocking stuffers, but avoid purchasing gift cards on Black Friday. "Gift cards are usually cheaper in December, leading up to Christmas," Skirboll said. For example, iTunes has in the past offered $100 gift cards for $70 to $80 in December.
Toys: According to Skirboll, buying toys is a catch-22. "You want to make sure that you have the toy that you need and it doesn't sell out, but if you're really looking for the best deal on toys, those deals are going to come later in December, about two weeks before Christmas."
Before You Go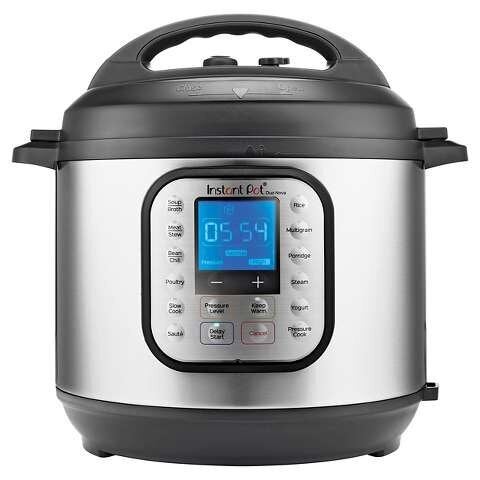 What To Buy On Target On Black Friday 2019