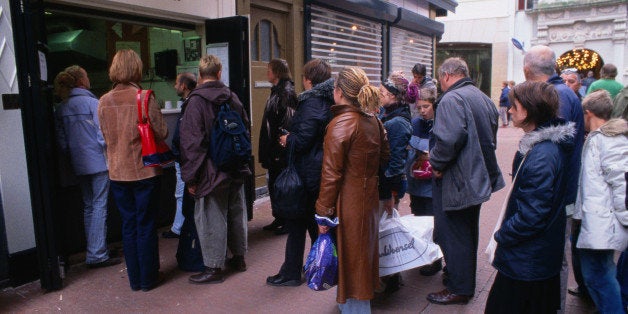 "One of the surest ways to make something less special is to make more of it," said Scott Bedbury, former head of marketing for Starbucks.
From JCPenney to Walmart and McDonalds to Starbucks, rapid expansion with an eye toward short-term success kills businesses. As we approach another holiday season, the abundance of retail communications and promotions, specifically tied to Black Friday, is alarming.
Black Friday has spread--literally and figuratively--starting as early as October, with Best Buy kicking off their holiday communications October 6, promoting #WintheHolidays. Across categories that range from Chevy offering Black Friday 'all month long' to Big Lots, where Black Friday is 'everyday,' to your local dental office trying to get in on the Black Friday action, it seems like everyone is promoting Black Friday sales. So what are some ways to disrupt the clutter and break free from Black Friday altogether?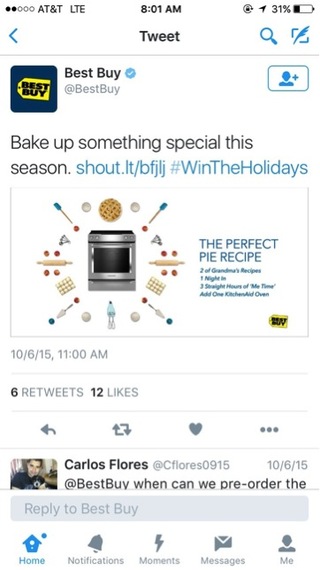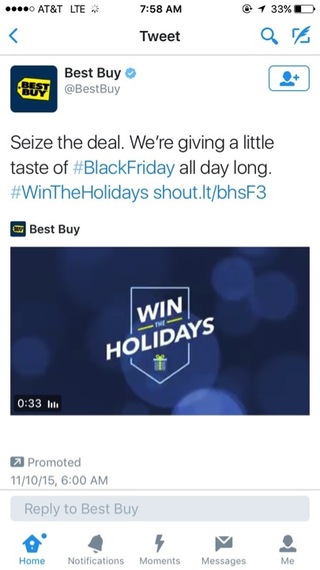 RAISE Your Prices on Black Friday
Here's a crazy idea and one that has actually proved to drive sales. Cards Against Humanity, one of the best-selling games on Amazon, hatched a plan to increase their price on Black Friday 20 percent (or by $5).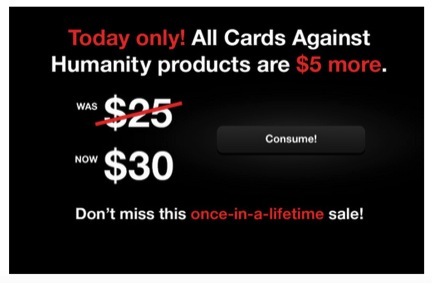 "We called our contact at Amazon and explained the idea for the sale," said Max Temkin, Co-creator of the popular card game. "They (Amazon) thought it was funny but were also pretty annoyed; apparently monkeying around with pricing on the biggest sales day of the year isn't as funny to Amazon as it is to us."
Why did this work? It broke through the clutter. Whereas others are spamming messages about '50% off all games before 11 a.m.' (while supplies last), an insurgent upstart decides to take a chance. The results? Awareness soared, the media ate it up, and sales increased. Not bad for a brand with no advertising budget.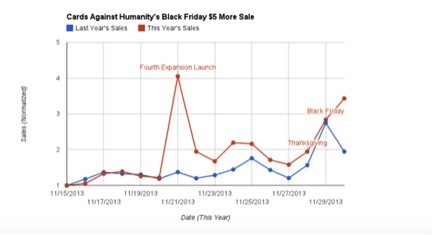 ALL Prices are Negotiable
Across North America and Europe, bargaining isn't restricted to expensive or one-of-a-kind items like homes and cars. We love to bargain. Whether the rise of eBay, Craigslist or even farmers markets have driven this behavior or simply lit the deeply embedded DNA desire for a deal, everyone is looking for a bargain.
Many purchases require research, thought, time and education. Say you're buying a television or a refrigerator--there are now endless options. I purchased both last Holiday season and spent countless hours researching options and reading reviews, but ultimately purchasing in a store vs. online.
The allure of using the store as a 'showroom' to touch, feel, test and then buy online, was a consideration, but buying in a physical store, specifically at electronics retailer Abt, ultimately won out.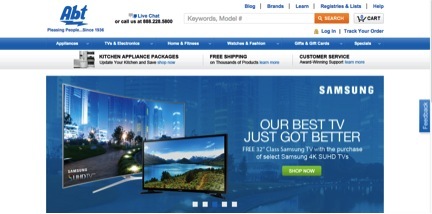 The personal experience was the tie-breaker, particularly because Abt was willing to meet and beat any price. Within reason, Abt places a bet on their customer that anytime they're looking for electronics, the first and last place they'll head to is Abt.
And I had the same experience on Abt.com a few months later where I chatted with a salesman, asking him to beat a lower advertised price on a hard drive, which he did, and overnighted the item to me at no cost.
Retailers have trained consumers to wait for a sale; to look the other way; to shop around; to ignore them. Why don't we train customers to only choose you?
Close Your Doors on Black Friday
The promotion funnel seems to never turn off.
One of the worst offenders is GAP--from Friends & Family to 40%, 50%, even 75% off with a GAP Card--the sale messages have trained me to not pay attention.
Contradict this to building a relationship and loyalty with a customer that is based on trust--trust that you're getting the best price and the retailer is the only location to shop.
For retailers to survive they must focus on:
• Solutions, not just 'stuff,' because tired will lose
• Experience, because it adds to the bottom line
Trader Joe's is a good example of a retailer that doesn't need to discount in order to drive customers into their stores. Experience is also what sets REI apart, so the fact that they're closing their doors on Black Friday is consistent with the relationship they build with their customers--one based on trust.
Why is this story so appealing? Because REI has staked a claim that they wont just follow the crowd, walking aimlessly through the doors of short-term sales and 'first come, first serve pricing.'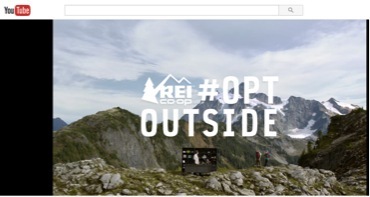 Instead, they'll close their doors and commit to what matters most--their employees and customers, encouraging all to head outdoors (and of course post their adventures using the hashtag #OptOutside).
While the allure of Black Friday has lessened, customers' love for deals has not. The examples above prove that forging new paths and breaking through the clutter can add to the bottom line.
Calling all HuffPost superfans!
Sign up for membership to become a founding member and help shape HuffPost's next chapter