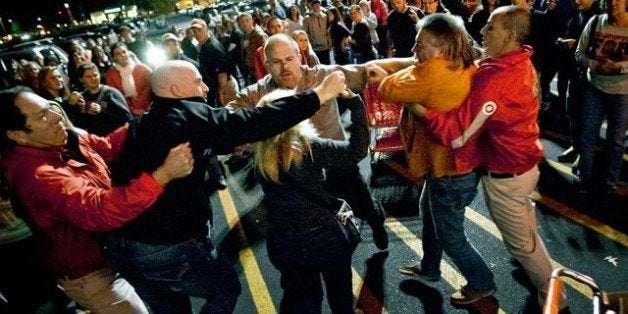 But are all the fights and tears really worth it? We here at The Huffington Post seriously doubt it. For those still deciding, we decided to round up some reasons to forget about the door-busting deals and stay home with your leftovers:
1. The "discounts" aren't real. Over 90 percent of Black Friday deals are the exact same items and prices as last year, according to a recent study. And many other seemingly discounted deals are faked by retailers to give shoppers the illusion of savings.
2. People will become irate over the smallest things. Two people were shot on Black Friday in the parking lot of a Florida Walmart after an argument over a parking space in 2012.
3. Fanatical Black Friday shoppers take things way too seriously. A man in a San Antonio Sears pulled out a concealed gun on a line-cutter. Again, over cutting a line.
4. No one claws you over a waffle-maker at home. We all love breakfast, but this is a little ridiculous:
5. You could be pepper-sprayed. During Black Friday in 2011, a woman in Southern California pulled out pepper-spray during a struggle to buy a discounted Xbox 360. Twenty shoppers were hurt as a result.
6. Employees at your favorite stores are often forced to work the holiday. Many retailers are requiring their employees to skip Thanksgiving and log long hours.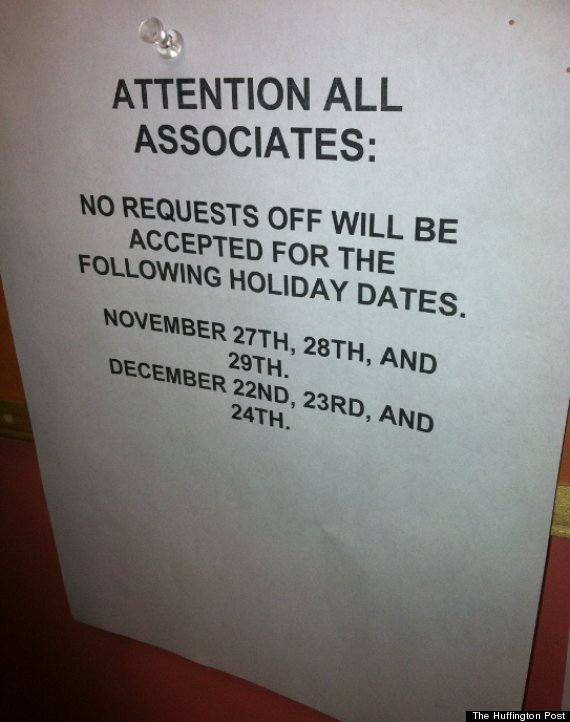 7. Black Friday workers are overworked. While Walmart may affectionately call Black Friday the "superbowl" of shopping, it's one of the most stressful, tiring shifts of the year for many store employees. Two years ago, a Target employee was so tired she fell asleep at the wheel and drove into a canal after working a midnight shift.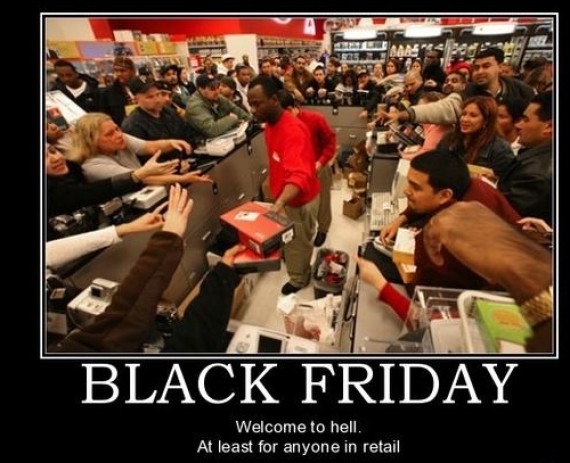 8. Black Friday often turns tragic. When a 61-year-old man collapsed in 2011, fellow Target shoppers stepped over his body and continued searching for deals. The man later died at the hospital.
9. Truly tragic. On Black Friday in 2008, a temporary Walmart employee was trampled to death after a large crowd poured through the store's doors. And Walmart, a company with sales of $466 billion last year, is still fighting the $7,000 fine that resulted from the 2008 trampling.
Related
Before You Go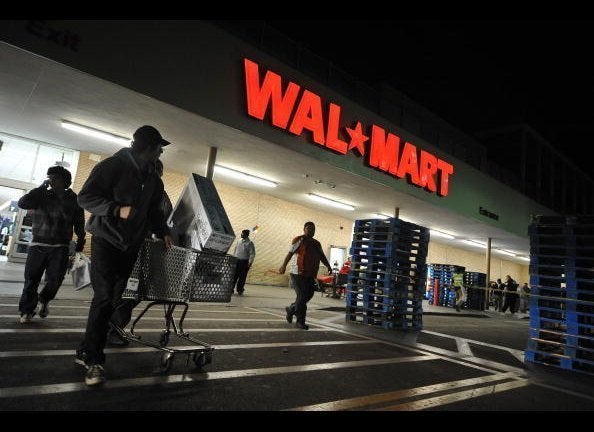 Thanksgiving 2013 Store Hours
Popular in the Community