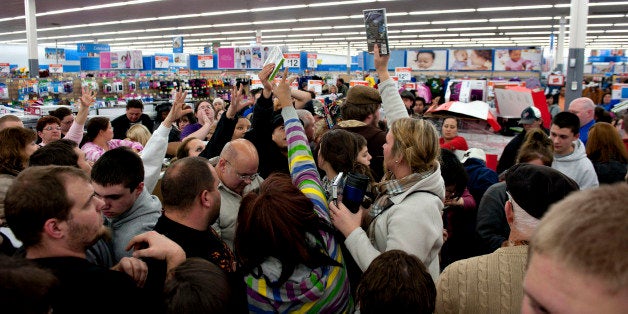 Black Friday is not just a single day anymore.
In the past few years, U.S. retailers have stretched "Black Friday," which once meant the day after Thanksgiving, across days and even weeks of bargains. That trend could continue if companies -- struggling to grow sales in an anemic economy -- find the new strategy pays off.
The change could give hope to shoppers tired of rising at the crack of dawn, or leaving their Thanksgiving table, to battle other shoppers for cheap DVD players. It could also make life a little easier for Americans who rely on Black Friday sales to take care of their holiday shopping.
For now, many of the best deals are still to be found in stores on Black Friday and, increasingly, on Thanksgiving Day. Target, for example, is opening stores at 6:00 p.m. on Thanksgiving. But it also offered some Black Friday deals on Nov. 10, nearly three weeks before the traditional Black Friday, with more sales to come in the days before Thanksgiving.
The extended deals are part of a larger strategy to offer a Black Friday that's convenient for shoppers, according to Jenna Reck, a Target spokeswoman.
"Black Friday at Target this year is about giving our guests access to top Black Friday deals no matter how, where or when they want to shop," Reck wrote in an email.
The company made the shift after an uptick in traffic last year on the Friday and Saturday before Thanksgiving, Law said. "Those days that we see customers shopping more, we're going to make sure that we've got great deals on those days," she said.
Walmart, the nation's biggest retailer, has made the shift to a longer Black Friday period most explicitly. It touts what it calls the "New Black Friday" -- five days of deals. It's also hosting its second annual "Pre-Black Friday Event," starting Friday, Nov. 21 at 8 a.m., giving shoppers the chance to buy TVs, Lego sets, KitchenAid Stand Mixers and other items at prices the company claims match or beat competitors' lowest offers. This year's Pre-Black Friday sale has twice the number of items offered last year, according to the company.
Duncan Mac Naughton, the chief merchandising officer for Walmart U.S., told reporters at a New Jersey Walmart on Tuesday that the retailer was "building the shoulders" of Black Friday.
"If you look at the customer today, they're very dynamic, they want to shop at different times," he said.
"You could choose to go out on Thanksgiving and stand on line and be cold," he said, or customers could start their shopping as early as this Friday with the Pre-Black Friday Event.
Online prices start dropping in mid-November and are typically best on Thanksgiving Day, according to the chart below from Adobe. Some stores are also offering "Black Friday" sales starting several days before Thanksgiving: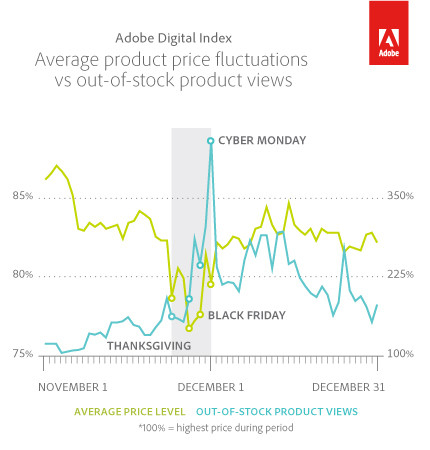 This shift is partly a response to changing shopping habits. People keep getting more comfortable with online buying, and the idea of trundling out to stores during retailer-mandated times for specific discounts keeps getting less appealing.
Just 28 percent of Americans say they plan to set foot inside a store on Black Friday, according to a recent survey from Bankrate.com, a personal finance site.
Offering deals earlier and more often is also a way for retailers to better get their hands on the limited disposable income of shoppers whose incomes have stagnated in recent years.
"They're targeting consumers on the lower end who once their budget is gone, it's gone," said Ken Perkins, the founder of Retail Metrics, a retail analytics firm. "They're really trying to pull sales in as early as possible."
When Black Friday first started to become popular decades ago, retailers offered "really incredible, earth-shaking" deals on that day, according to Mark Cohen, the director of retail studies at Columbia Business School who is the former CEO of Sears Canada. Now, shoppers may actually get better deals the closer it gets to Christmas, as retailers try to unload their excess inventory before the holiday, Cohen told The Huffington Post.
Still, there's a strong perception that any sale involving the term "Black Friday" offers the best discount, thanks to retailer and media hype. "This is sort of a mass psychosis," Cohen said. "This whole frenzy is completely unwarranted."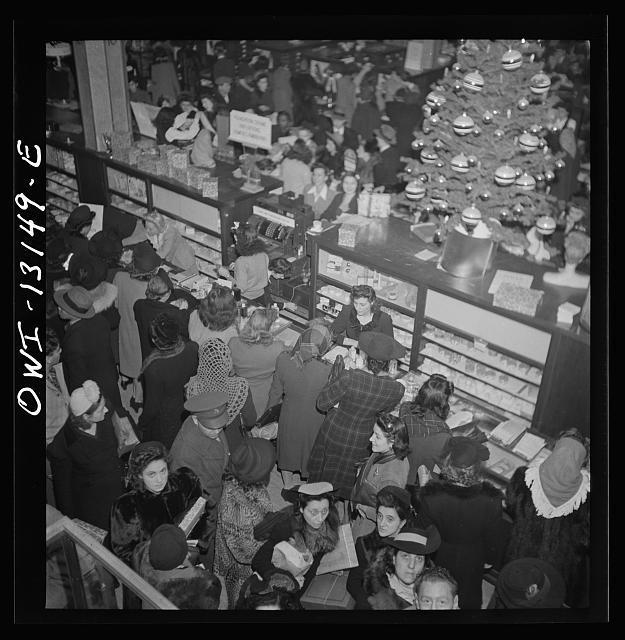 Shoppers in a New York City Macy's during the week before Christmas in 1942.
The slow stretching of Black Friday across several days may be a sign of calmer times to come. Retailers are leaning less on extreme discounts to draw people into stores, Carol Spieckerman, the CEO of newmarketbuilders, a retail strategy firm, told HuffPost. Instead, a broader period of discounts will likely create a more relaxing environment that encourages shoppers to spend their time browsing in one store instead of hopping between harried shops for discounts.
"If you look at the way most major retailers are staging out their deals, this year marks a really major departure from that frenzied prescribed herding mentality and into a more reasonable, trusting environment," Spieckerman said.
Support HuffPost
The Stakes Have Never Been Higher
Related
Before You Go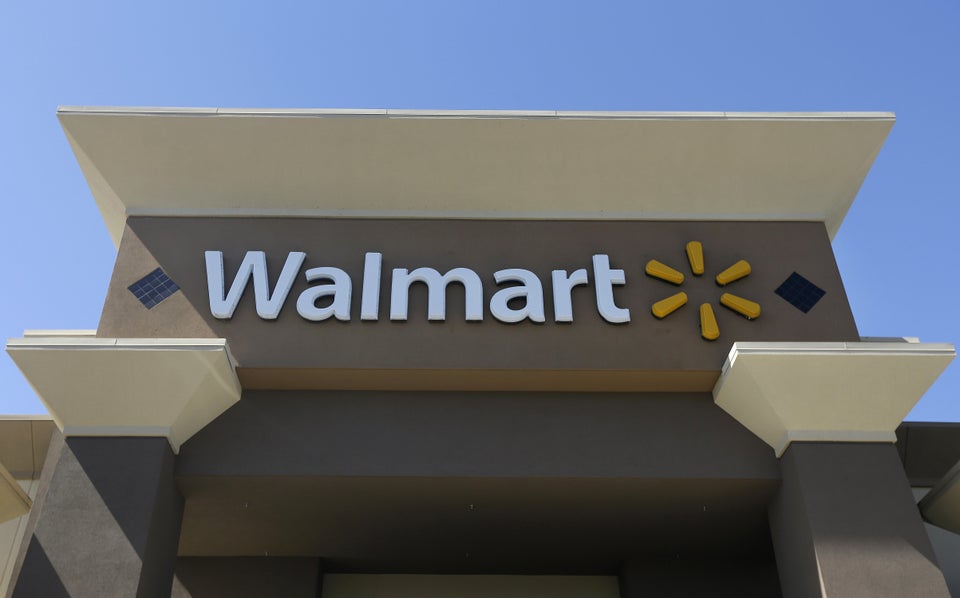 15 Stores Open On Thanksgiving
Popular in the Community