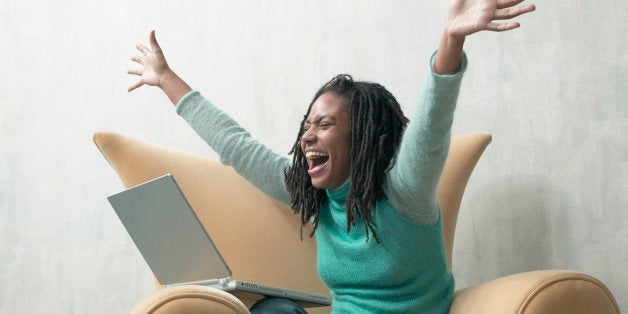 The good news? Staying home in your turkey coma is a better way to get Black Friday deals than schlepping to a store. MUCH better.
"I do not recommend anyone going to a physical store on Black Friday," says Mark LoCastro of DealNews, a site that analyzes and confirms thousands of retail offers per day. "There's no need to. The vast majority of in-store deals will be online in some shape or form."
Wait, how is shopping online the way to win Black Friday? A few reasons:
1. "Doorbusters" exist in limited quantities.
Those big deals you hear about prior to Black Friday may not be all that plentiful -- it's likely that only shoppers who camp out for days or show up extra-early will get them.
Best Buy's 50-inch Panasonic TV is the deal that has shoppers hyped this year, LoCastro says. But, "if you're not one of the first twenty people in line, you're not going to get it." Indeed, a rep at our local Best Buy said she was "not allowed to disclose" how many of the TVs were in stock -- and we have a feeling this spells bad news.
2. There are comparable -- if not better -- deals online.
While Best Buy's big deal may be limited on the shelves, LoCastro points out, some of its other top deals -- like a 55-inch Samsung for $900 off -- are available online as early as RIGHT NOW.
Similar principles apply to many of the other housewares we're coveting: Retail expert Brad Wilson estimates that Kohl's stellar KitchenAid mixer deal will be even better online than in stores, as he expects the Kohl's website to offer an extra coupon for the mixer sometime on Thursday or Friday. And while crowds will mob Target for their Dyson vacuum doorbuster, you'll find a Hoover vacuum for 50 percent off, just sitting on their website. We call that a win.
3. You can hit tons of stores instead of just one.
When you line up for a doorbuster, Wilson points out, you're subjected to the few top deals at just one store. Online, the deals run far and deep -- and nothing is off-limits.
The one store you should hit, in fact, doesn't even exist in brick and mortar: Amazon is offering a series of lightning deals all week, in which customers can score huge discounts on electronics, clothing and toys as often as every 10 minutes. By setting price alerts for the item you want and using comparison sites to figure out where it's cheapest, you'll be a much more savvier shopper online.
4. And Thanksgiving is the new Black Friday, anyway.
Times have changed -- as the experts see it, Black Friday is no longer Black Friday. "The best deals are on Thanksgiving now," Wilson says. And since we aren't proponents of spending family holidays at the mall, we'll stay home and click our way to deals early on Turkey Day morning. Then it's on to the good stuff(ing)!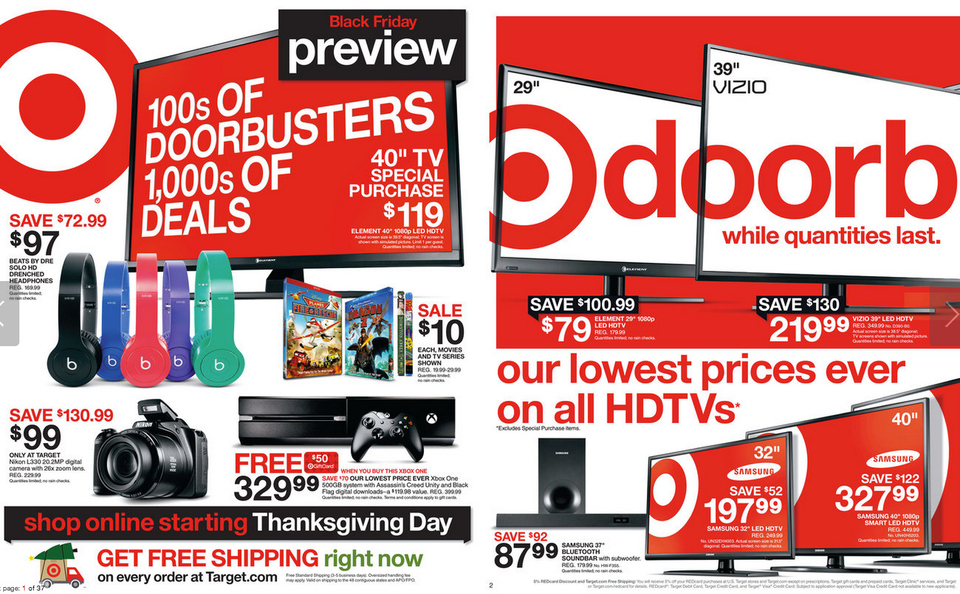 Target Black Friday Deals 2014