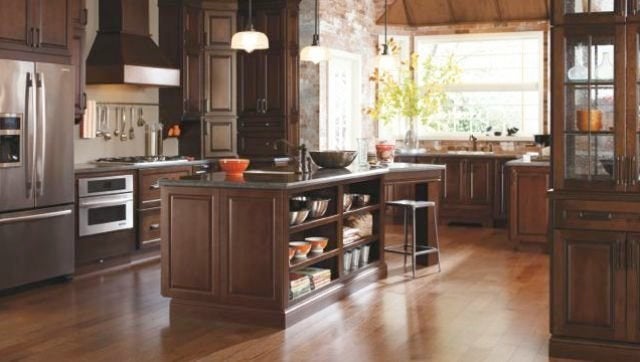 Black Friday and Cyber Monday have become well-known as the best shopping times during the year because of deep discounts and special offers from retailers, even offered by stores who almost never cut prices. While many people try to get ahead on holiday shopping for everyone on their list, others who are planning projects around the house have begun taking advantage of Black Friday sales for home renovations. Besides for the spring sales, this is the best time to secure appliances like refrigerators, dishwashers and stove tops, as well as even countertops, flooring, cabinet hardware and more.
Dan Fritschen, the creator of Remodel Or Move told us that big box retailers, like Home Depot and Lowe's, aren't traditionally part of the holiday rush, so they've begun to try a little harder to get on the map. And since fewer people are thinking about tearing up their home during the holiday season, they offer even more incentives to entice consumers.
Fritschen says if you are well-organized and prepared before these sales, you could save up to thousands on a big project, like a kitchen remodel. Joel Culp, EVP Marketing & Strategic Planning at MasterBrand Cabinets, Inc. agrees. "In fact, new appliances, countertops and flooring make up nearly 30 percent of a homeowner's remodeling budget so a 10-40 percent discount can make a big difference for their wallets." So check the circulars and store websites regularly for the specific items you want, but also be open to swapping out your original idea for something similar that's on sale. Culp says "it's important to create a timeline or checklist to determine when each element of the remodel should be ordered, delivered and installed to avoid any hiccups throughout the project." And if you are planning to DIY, also make a list of the tools and equipment that you will need for the projects, like a tile saw or electric drill.
The other thing that is great about big box retailers is that they typically have a great return policy. Even still, Fritschen suggests seeing every item in person prior to purchasing if possible, since items color, pattern and scale may appear differently than in photos online. Culp even suggests bringing a sample of your cabinetry to determine which finish or design will look best for your new materials. Just be mindful that smaller stores and some online retailers make it harder or impossible to return merchandise that didn't meet your expectations, so plan accordingly.
Are there projects that you can complete in time for Christmas? Absolutely. Culp says homeowners can easily spruce up their home in time for the holidays by refreshing areas that like the guest bathroom, bedroom or entryway. "These types of projects can be quick-turn and much less of a hassle than a complete kitchen overhaul." Fritschen says that paint and accessories are also on sale, so you could give rooms a fresh coat or add a new shower curtain, fresh towels and new bedding to your guest rooms so your visiting family members are comfortable and impressed.
Click through the slideshow for some inspirational kitchen images to get you started!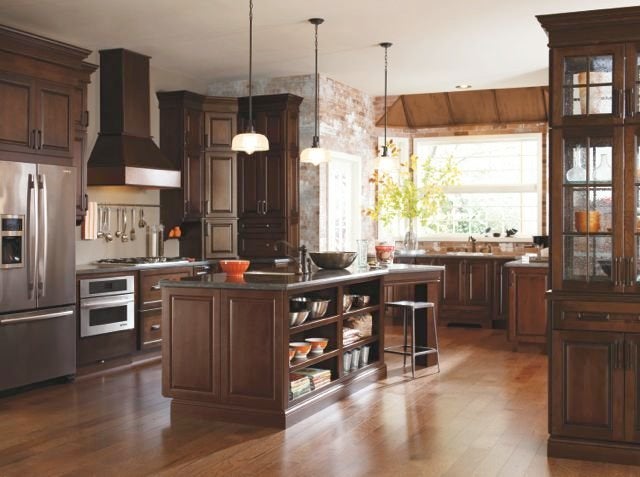 Do you have a home story idea or tip? Email us at homesubmissions@huffingtonpost.com. (PR pitches sent to this address will be ignored.)