Here are the eight best things that we learned:
2. Make A List, Check It Twice
When you stumble into a department store and see racks and racks of clothing, it's hard to figure out where to start. If you've made a list ahead of time of the items you're after, you'll know which direction to go as soon as you walk through the door.
3. The Buddy System
Make sure you bring a friend when you go shopping (divide and conquer people!). Not only can this friend hold your spot in line when you need to use the restroom, but they can also offer an honest opinion. Maybe that $5 polyester dress isn't the most flattering.
4. Measure Up
To avoid carrying three different sizes of the same item while you roam around a store, hit your favorite spot ahead of time and try on a few pieces. Knowing your size going in will streamline the buying process.
5. The Early Bird Gets The Worm
If you want the best deals and the most selection, get up early. You can handle it, Black Friday is only once a year.
7. Light Layers Are Key
Avoid chunky sweaters, heavy knits and superflous accessories. Try wearing a form-fitting tank so you can slip sweaters and T-shirts over your outfit (this will save you time lining up for a change room). You also may want to leave the bulky jacket at home -- after all your arms are going to be full carrying your new purchases.
8. Fluids, Fluids, Fluids
Make sure you bring a bottle of water with you and a few light snacks. Hours on your feet, pushing your way through crowds can leave you exhausted and dehydrated -- and no one wants to be the person who fainted in the shoe aisle.
Check out the retailers who are offering awesome discounts this Black Friday.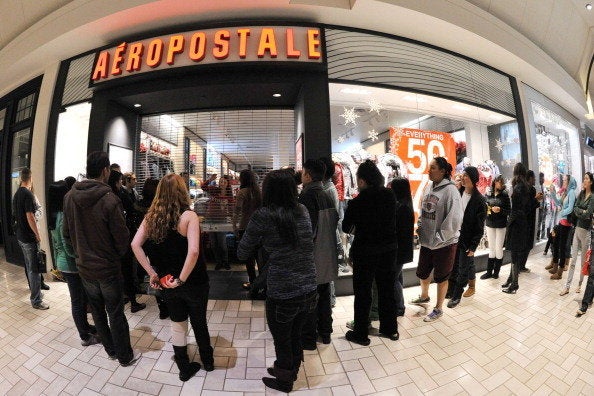 2012 Black Friday Deals From A-Z
Related