So, that happened: Black Friday, once the day retailers celebrated finally being "in the black," has for a long while been known for something much worse -- an annual post-Thanksgiving retail Bacchanal of "doorbuster" mayhem and instant YouTube shaming in which big-box retailers throw caution and good sense to the wind and stoke a stampede of desperate shoppers to run rampant through their aisles. More recently, this awful tradition has bullied its way up the calendar, interrupting the quiet Thanksgiving holiday with its nonsense.
Meanwhile, it's becoming more and more clear that Donald Trump intends to make angry, racist lying the centerpiece of his campaign. Now, a group of Republicans have ordered the Code Red, forming one of those shady dark money organizations just to stop Trump. But what if Republican National Committee Chairman Reince Priebus' worst fear is realized and Trump runs as a third-party candidate? 
It wouldn't be Thanksgiving without having a few fun guests around the table with us. This week, two of our favorites return. Here to talk about his biennial budgeting reform proposal is Rep. Reid Ribble (R-Wis.). And giving us her best advice on getting along with everyone at your holiday meals is Daily Beast and New York Times contributor Ana Marie Cox, the host of The Brouhaha podcast.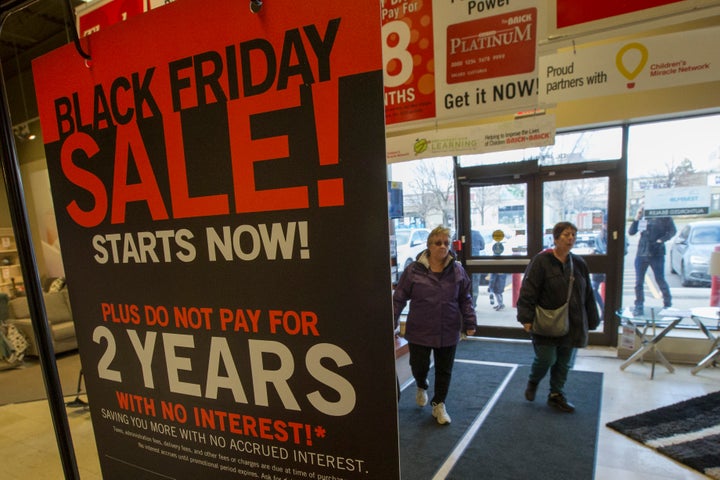 "So, That Happened" hosts Jason Linkins, Zach Carter and Arthur Delaney are joined this week by HuffPost reporter Dave Jamieson.
This podcast was produced, edited and engineered by Adriana Usero and Peter James Callahan, with assistance from Christine Conetta.
To listen to this podcast later, download our show on iTunes. While you're there, please subscribe, rate and review our show. You can check out other HuffPost podcasts here.
Calling all HuffPost superfans!
Sign up for membership to become a founding member and help shape HuffPost's next chapter