In the run-up to Thanksgiving this year, TJX, the parent company to discount chains Marshalls and T.J. Maxx, has been airing an advertisement about its decision to keep its stores closed on the holiday. By bucking the national trend of starting sales on Thanksgiving Day, the spot suggests, TJX is taking a stand for family time over the holidays.
"Imagine a world where the holidays were about people again," a voice in the ad, titled "Bring Back the Holidays," intones. "Where doorbusters referred to loved ones pouring through the doors."
So is the backlash against stores opening on Thanksgiving finally bearing fruit? Are retailers ready to give the holiday back to your drunk uncle and the NFL?
Not really. Many of the nation's biggest retailers -- Walmart, Target, Kmart and Best Buy, to name just a few -- still want you to skip the apple pie Thursday evening to roam their stores for Black Friday deals. But don't be surprised if, in the coming years, retailers start reverting back to being closed on Thanksgiving Day and pushing their sales to Friday morning.
And if they do, it likely won't be because of online petitions or employee complaints.
"I suspect after this year, people will look at the numbers and conclude it doesn't make sense," said Steve Odland, current CEO of the nonprofit Committee for Economic Development and former CEO of Office Depot and Autozone.
For a lot of retailers, it already doesn't. "We consider ourselves an Associate-friendly Company and we are pleased to give Associates the time to enjoy Thanksgiving with family and friends," a TJX spokeswoman told The Huffington Post when asked why the company has decided to close its stores on the holiday. That might be true, but it's also likely that TJX keeps its doors shut because they aren't really worth opening.
Marshalls and T.J. Maxx are "off price" retailers, meaning their merchandise is always marked down from normal retail prices. The chains don't have conventional sales events the way, say, Target and Walmart do. Black Friday at its stores therefore doesn't look much different than other days, so there isn't much pressure to open the doors on Thanksgiving, too.
The same goes for some of the other big retailers who haven't caved to a holiday opening. Take Ikea, which is closed on Thanksgiving but open on Friday. Mona Liss, a company spokeswoman, told HuffPost that "it's part of our history here to respect our coworkers and their personal time and [for them] to be able to enjoy their families during the holiday. It's part of the work-life balance at Ikea."
At the same time, Liss acknowledges Ikea doesn't have traditional sales. A LACK table is probably going to cost the same the day after Thanksgiving as it does the third week of July. Ikea just doesn't feel the same Black Friday pressures as department stores.
And then there's REI. The outdoor retailer made a splash last month when it announced it would be closed for both Thanksgiving and Black Friday. REI does have major sales events. What it doesn't have is Wall Street investors to answer to. The chain is a consumer cooperative, not a publicly traded company, and can more easily go its own way when it comes to Black Friday. The company has decided to give its employees the day off with pay and urge them to enjoy the outdoors.
It's tougher for a company to resist opening on Thanksgiving if its obvious competitors are willing to do so, said Brian Yarbrough, a retail analyst at Edward Jones.
"Walmart does it, and Target doesn't want to lose out. It all comes down to a market-share game," Yarbrough said. "Once one [competitor] does it, they all feel they have to do it."
It isn't clear whether the Thanksgiving openings are even paying off, Yarbrough said. Retailers haven't been revealing their Thanksgiving Day sales and labor costs to show how worthwhile it is.
"None of the retailers last year commented on the profitability of [Thanksgiving], but several said they were really pleased with the traffic levels," Yarbrough said. "I have no idea if these sales are really profitable and if they're making a lot of money on that day. And let's be honest, it's one day."
With the growth of online sales, Yarbrough said he wouldn't be surprised to see retailers backing off of opening on Thanksgiving Day in the future. The more consumers shop online, the less important it is to have brick-and-mortar stores open, he said.
And opening your doors on the holiday is not a cheap proposition, Odland said. Many retailers offer their employees time-and-a-half or double-time pay for working that day, either because it's the right thing to do or because they couldn't staff adequately if they didn't (or perhaps a little of both). On top of the higher-than-usual labor costs, most retailers are typically only open for a few hours on Thanksgiving during the evening. That means they have a shorter window for sales but the same costly opening-and-closing routine.
Besides, Black Friday sales have bled not just into Thursday but into much of November. With the pressure retailers are under, many of the same deals slated for the day after Thanksgiving are now already available ahead of the holiday. That's one more reason not to open on Thursday, according to Odland.
"Really, they've spread the deals over the course of November," he said. "And online sales have reached such a point that it really has negated any need, in my opinion, for stores to be open on Thanksgiving."
Correction : This story incorrectly stated that Odland was the former CEO of Home Depot. He was the former CEO of Office Depot.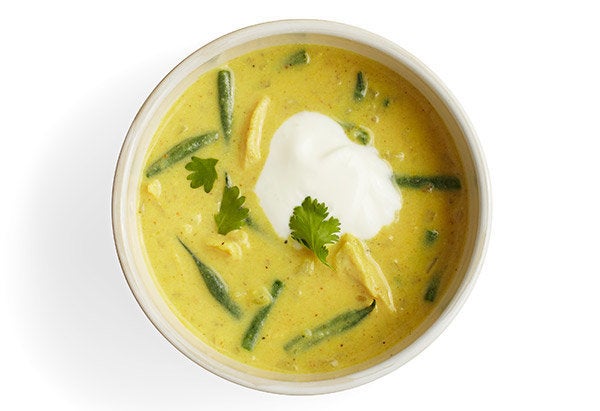 Meals With Thanksgiving Leftovers
Popular in the Community